New York and DC have food trucks under their belt, but Atlanta's definitely on its way to catch up. The Food Truck Park on Howell Mill Road and Interstate 75 is the place to catch a bunch of them at once, but make sure you keep an eye out for these meals on wheels.
These guys put a new mouth watering spins on Mac and cheese in the best way possible. Plus grilled cheese and tomato soup shots and chicken pot pies-it's fresh, local comfort food on wheels. www.macthecheesetruck.com
You'd never believe how many ways there are to eat French fries. Let these guys teach you how it's done. www.fryguyatlanta.com
Fresh, cold ice cream in your favorite flavors. Oh, and you can get it on top of a hot waffle. 'Nuf said. www.tastevintage.com
If you're craving a little international taste, this tapas food truck has got flavor from all over the world in their kitchen. Tapas are small portioned meals, which means more room in your stomach to try even more! www.ontapatheworld.com
If you're ever in the mood to drool over some food (and who isn't ever in the mood?) Check out the paninis this truck has to offer. Big servings, great menu. www.pressedfortimetruck.com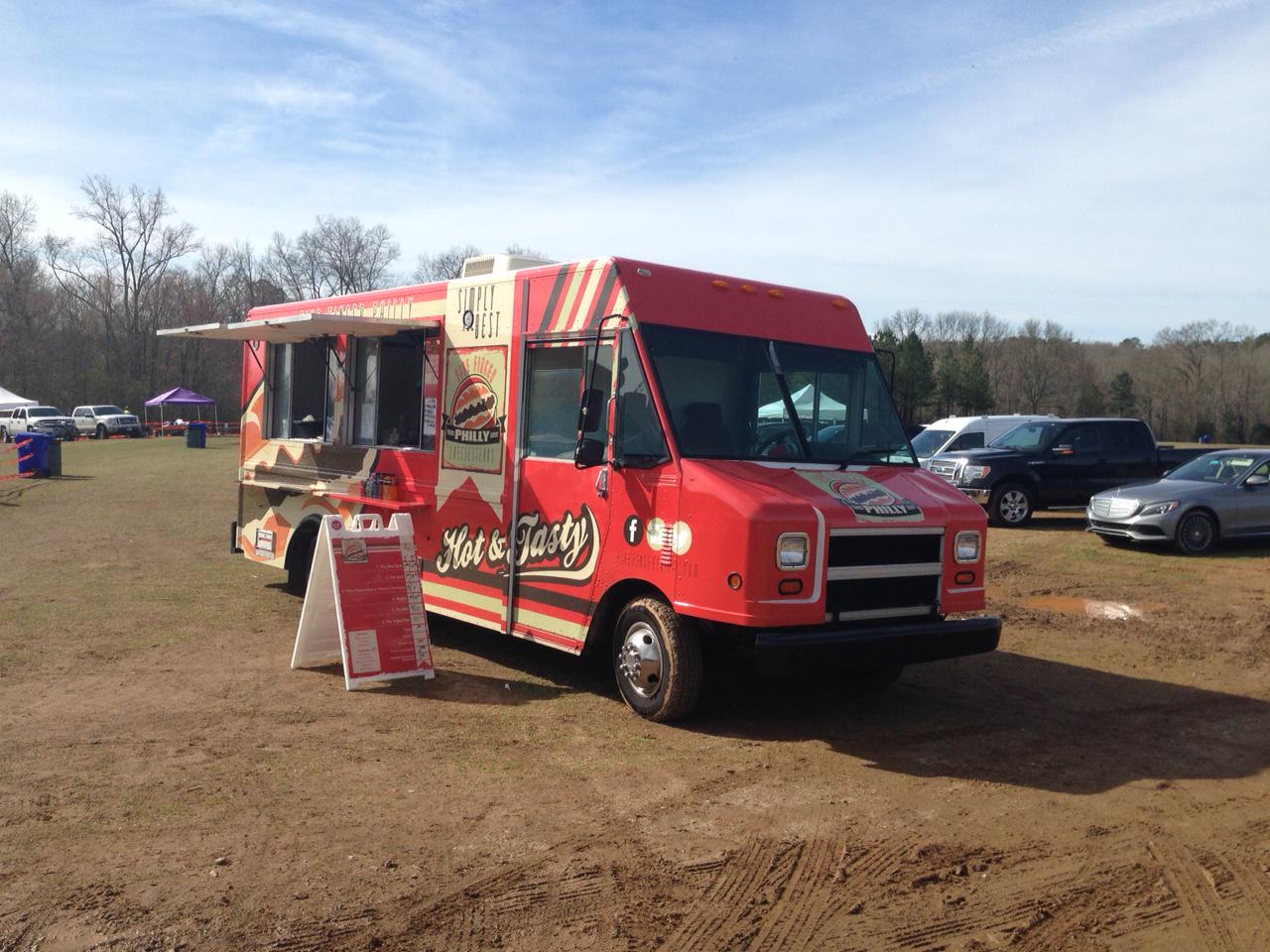 Gourmet cheesesteaks, burgers and fries—just some good old American food to satisfy your hunger pangs. www.fivefingerphilly.com
If you've got a craving for Japanese and Asian fusion food, keep an eye out for the Bento bus. They've also got something for the health-conscious and environmentally friendly. www.bentobus.com
You literally can't say anything bad about chicken and waffles—crispy chicken and sweet syrup with a fried oreo for dessert? Treat yo'self! www.nanagchik-n-waffles.com
Arnold Palmer, chocolate sea salt, blueberry lemongrass. No better time for a King of Pops flavor-fusion popsicle than summer. They've also got food carts that frequent places like Georgia State's campus and Piedmont Park. www.atlanta.kingofpops.net
Need something salty for dessert? Sometimes a pretzel is the only way to go. Or you can give their pretzel-dogs a shot. It's hard to resist once the smell comes your way.
Those are just a few of the creative food truck options Atlanta has to offer. To check out some more places or to see where you can catch your next meal, you can visit www.atlantastreetfood.com