In the fast-paced world of healthcare, every second counts, and accurate medical documentation is essential for patient care. This is where medical scribes step in to make a significant impact. These highly trained professionals play a vital role in maintaining precise medical records, ensuring effective communication within the healthcare team, and improving overall patient experiences.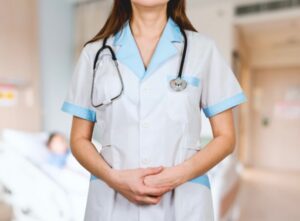 Medical Data Entry
One of the primary responsibilities of a medical scribe is meticulous data entry. They record the details of patient encounters, including symptoms, medical histories, and the healthcare provider's diagnoses and treatment plans. This precise documentation is crucial for maintaining accurate and up-to-date patient records, which are invaluable for future care and reference.
Emergency Medical Scribe
An emerging role in this field is the emergency medical scribe. A specialized emergency medical scribe works in high-stress environments like emergency departments, where quick and precise documentation is essential. They are trained to handle critical situations and ensure that patient records are accurate during emergency care. In emergency departments, time is of the essence, and these scribes help ensure that no crucial details are missed during the rush of patient care.
Patient Interaction and Documentation
Medical scribes also facilitate efficient patient interactions. They assist healthcare providers by documenting the patient's medical history and the current visit details. This support allows physicians to focus entirely on patient care, leading to improved communication, enhanced patient satisfaction, and shorter wait times. By documenting the patient's history, the scribe ensures that the healthcare provider has a comprehensive understanding of the patient's health, which aids in diagnosis and treatment planning.
Healthcare Team Support
Medical scribes are an integral part of the healthcare team, contributing to the overall efficiency of the facility. They ensure that patient records are always up to date and easily accessible to healthcare professionals. This support system helps physicians make well-informed decisions swiftly, positively impacting patient outcomes. The seamless teamwork between scribes and healthcare providers results in improved patient care and streamlined processes within healthcare facilities.
Training and Continuous Learning
Medical scribes receive rigorous training to excel in their roles. Their education covers medical terminology, healthcare processes, and the use of electronic health records (EHR) systems. Additionally, scribes stay updated on industry standards and changes in medical practices to provide the most accurate support possible. This continuous learning ensures that scribes are well-prepared to adapt to evolving healthcare technologies and practices, making them a valuable asset in the ever-changing healthcare landscape.
Workflow Efficiency
Medical scribes help streamline the healthcare workflow. Their accurate documentation ensures that healthcare providers can easily access patient information, which leads to faster decision-making and more effective patient care. Moreover, it reduces the administrative burden on healthcare professionals, allowing them to focus solely on treating patients. This streamlined workflow not only benefits healthcare providers but also enhances the patient experience by reducing wait times and ensuring more focused and efficient care.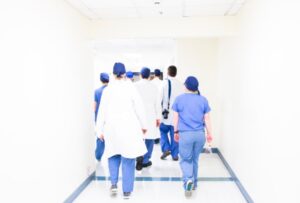 Medical scribes are invaluable to the healthcare industry. Their roles not only enhance patient care but also improve the overall efficiency of healthcare facilities. As the demand for precise and accessible patient records grows, medical scribes will continue to play an increasingly essential role in delivering quality healthcare, supporting healthcare teams, and ensuring the best possible outcomes for patients.