When you go to a museum, there's art on the walls, maybe some multimedia stations, maybe something to touch and interact with. But 29Rooms is all interact. Make a sculpture. Bare your soul to a stranger. Pose with strawberries on your head. If you try all 29 experiences, you're pretty much guaranteed to do something you never have before and never will again.
Launched by Refinery29 in 2015, this immersive pop-up festival has drawn more than 100,000 visitors from New York to LA, and it's here in Atlanta for the first time through Sept. 8. This year, the theme is Expand Your Reality, a fusion of old ideas and new, art and commerce, whimsy and social justice.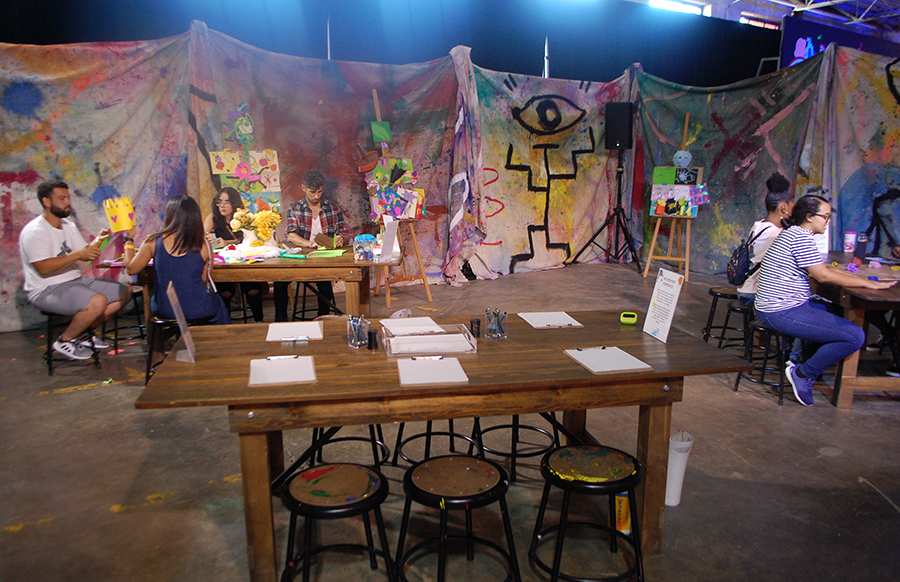 The installations are created by an unexpected cast of individuals and groups: faux-fur visionary Uzumaki Cepeda, DC illustrator Trap Bob, the ACLU, Panera andPrudential Financial, among others. Atlanta has a couple artist connections, including GSU graduate Neka King.
"My work 'Expansion' is part of the touring Art Park," explains King, an award-winning local artist known as NNEKKAA. "The structure itself invites you to walk through the art. However, it's the illustrations that really stop and stare back at the viewer, forcing them to be present in a shared reality."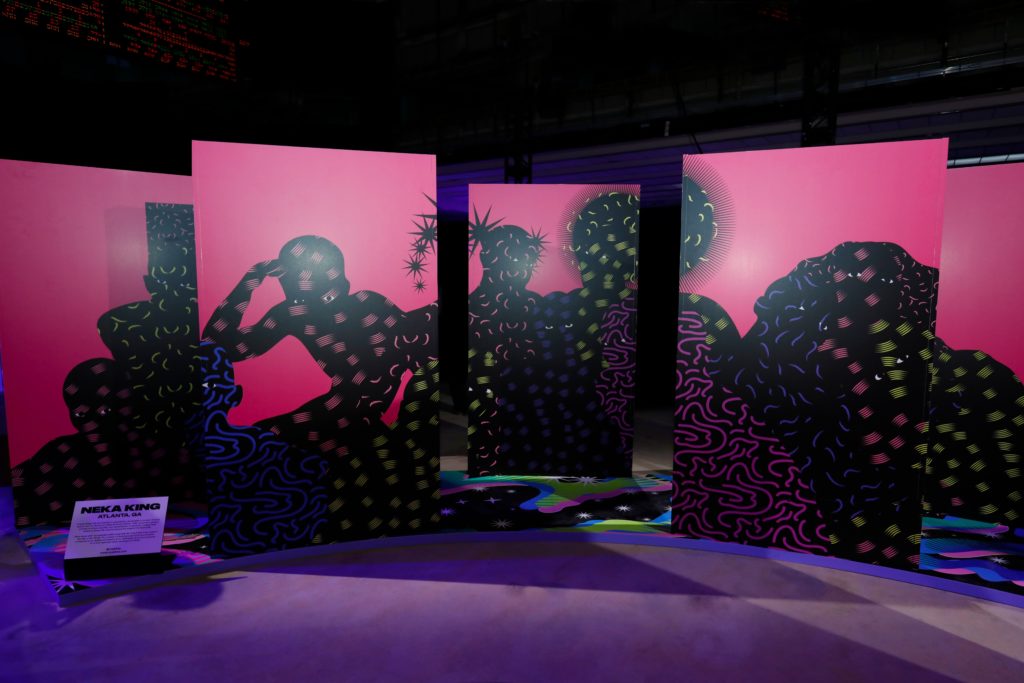 So what exactly is 29Rooms?
Here's just a sample of a few of the experiences you can be part of.
A LONG LINE OF QUEENDOM: A photo backdrop that's more than a photo backdrop, this exhibit is gorgeous, gold and thought-provoking. A sign nearby explains that you're invited "to 'say her name' or take your place within a long legacy of Black excellence, beauty and achievement."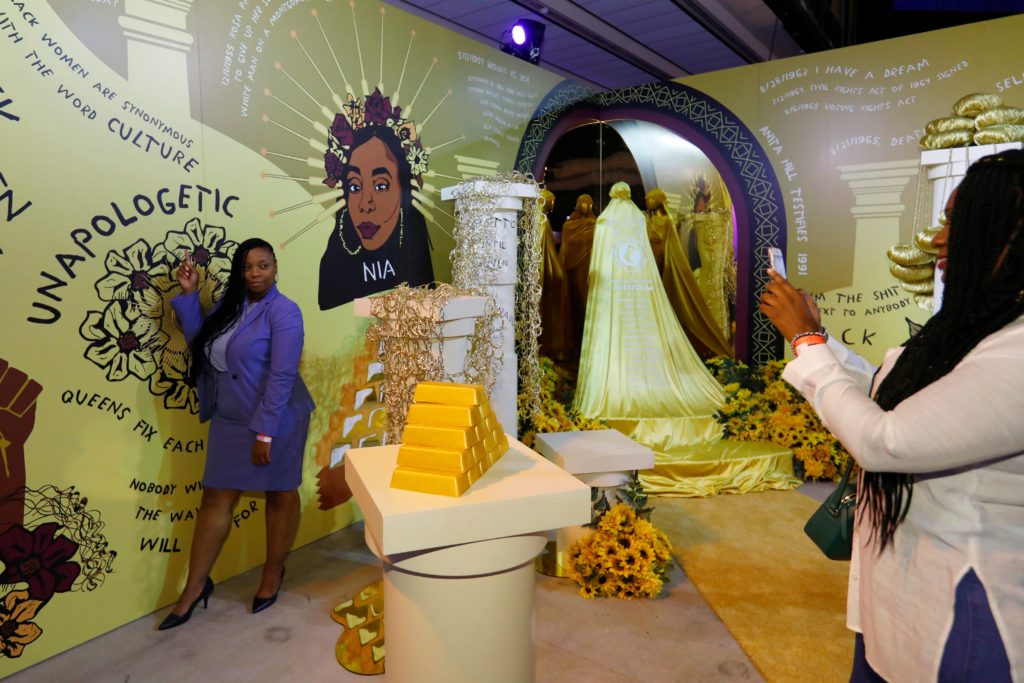 A CONVERSATION WITH YOUR INNER CHILD: Created by artist Carlota Guerrero, this room lets you write a message to your younger self, but the real fun is peeking at everyone else's notes: motivational, sarcastic, weird and personal.
TEENAGE BEDROOM: Furry coats, a fluffy bed and throwback props, this colorful room is the Instagram scene you've been waiting for.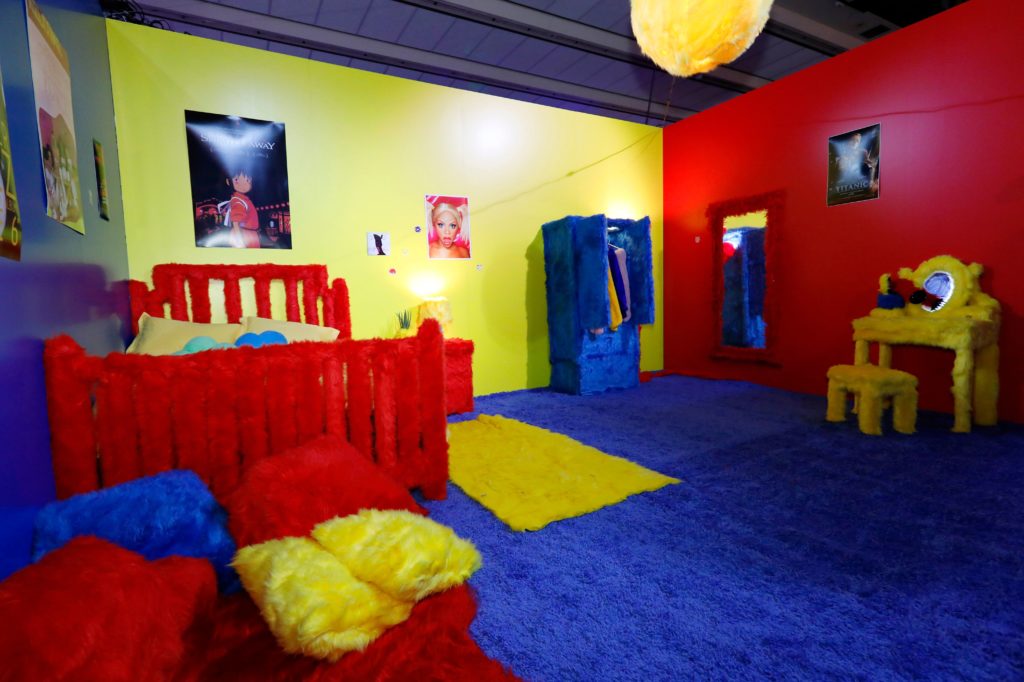 CRACK THE CODE to Financial Wellness: Usually talking about investments and savings is buttoned-up or even boring. So Prudential turned it into a mini escape game where you work as a team to solve puzzles and retire early.
DREAM DOORWAYS: Bright red doors that open into nothing or reveal strange and surreal rooms. This one is just fun.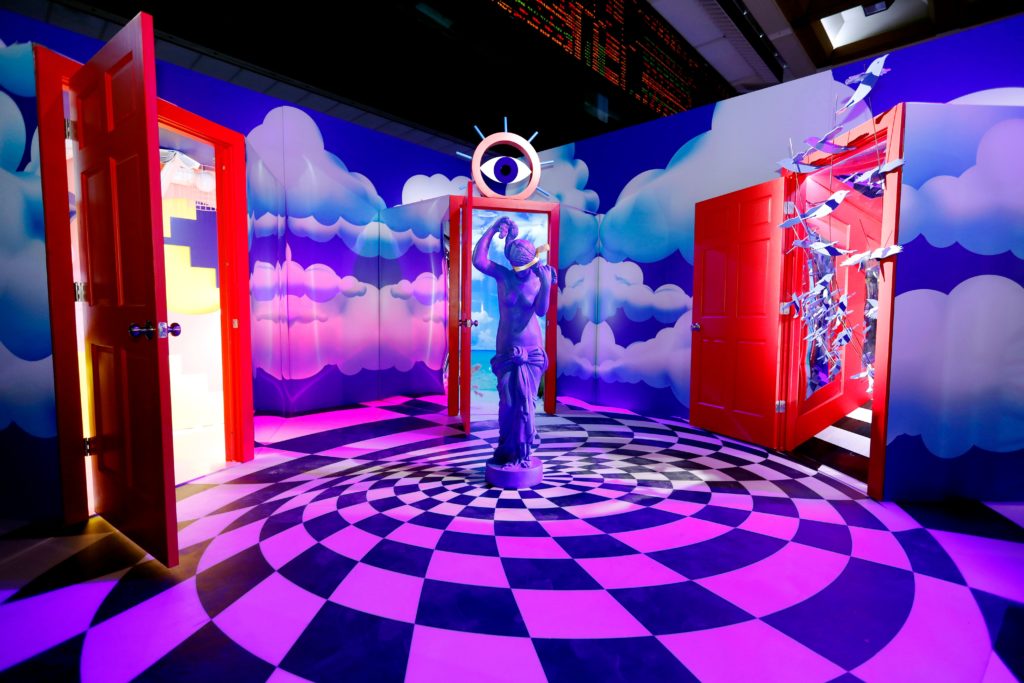 BETTER DRESSED BY BITTEN: Mix fashion with flavor. Try on a few outlandish food-inspired accessories and then sample some fruity dressing.
29 QUESTIONS: Abandon your comfort zone. You'll do a few things, including an unusual Q&A with a complete stranger in this interactive room billed as a social experiment.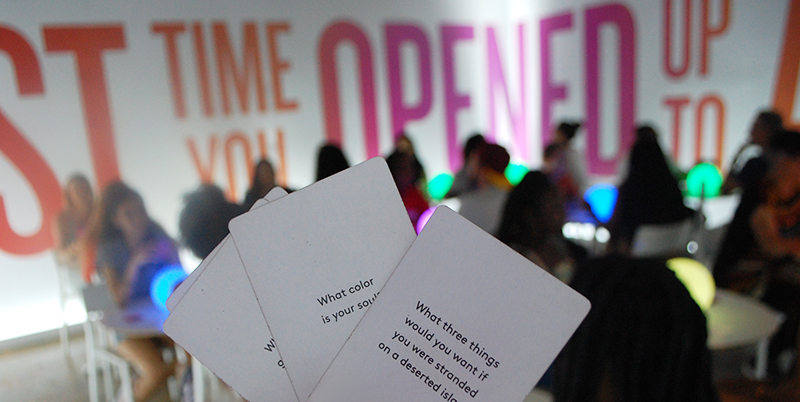 There's a lot more, from starring on a mock film set to pledging to support civil liberties. And while it's not all about the Gram, it will make your feed look amazing. Tag your photos #29Rooms and see what others are sharing at @29Rooms.
The details
When: Through Sept. 8 but closed Labor Day. Your timed ticket window includes 2.5 hours inside.
Where: The Works, 1235 Chattahoochee Ave., NW Atlanta, GA 30318. The reminder email warns that there's no parking, so you should plan on transit or rideshare. But you might be able to score some free parking on-site if you're going to a session earlier in the day when crowds might be lighter.
Tickets: $34 for adults and $10 for children, but you get $5 off each with groups of three or more, so go with friends. Or better yet, snag the discount currently on 29Rooms' Facebook page for $10 off.