There's so much history in Atlanta, ATL became a city in 1837, the city that rose from the ashes of the Civil War. Since then Atlanta has transformed into one of the most beautiful cities this nation has to offer. Here are 8 photos from the 1900's that you have to see.
1. A couple sitting at the lake at Piedmont Park on a snow day in 1940
Piedmont Park has been around since 1822. Since then the park has continously evolved, going through several phases from being a forest, turned into a farm, then a fair ground and then transformed into the park you see today. The picture is from the 1940's and on record the early 40's received the most snow Atlanta has ever seen to date.
2. Skyscrapers in Atlanta being built in 1990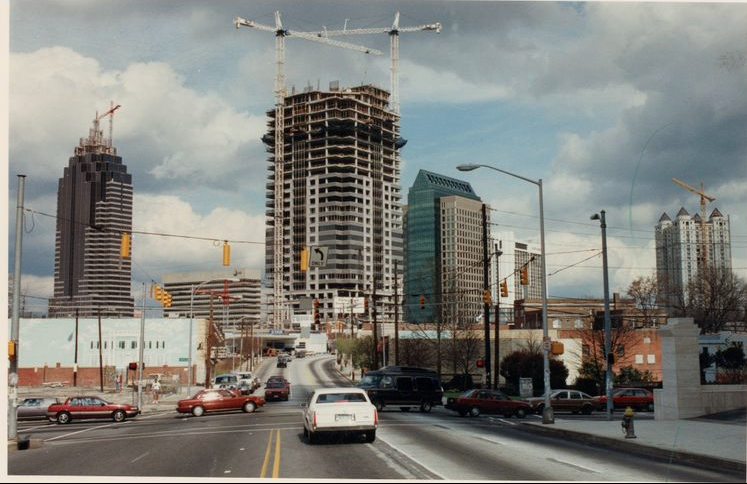 This is the construction for the One Atlantic Center in downtown Atlanta. Construction started in 1988, what you see pictured is the progress that was made by early 1990. There's also, a very nice all white Cadillac DeVille photobombing, my grandma use to have one just like it.
3. Colorful picture of downtown Atlanta in 1951. (Pryor St.)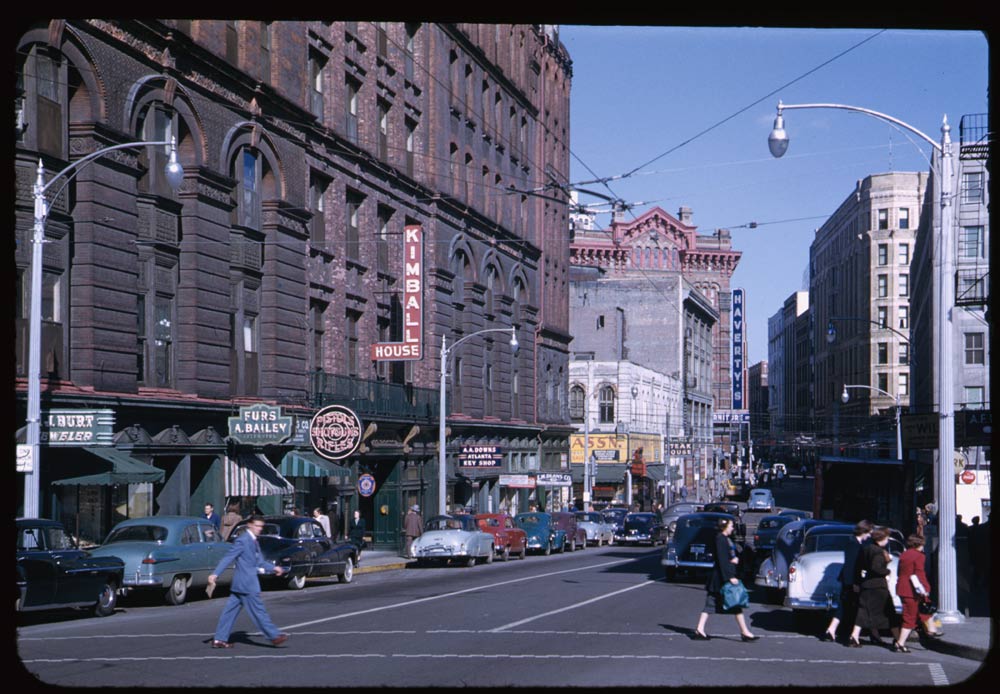 A bustling downtown Atlanta in 1951. Because I'm a tad bit younger, a few of these shops being in downtown Atlanta are strikingly odd. Such as, the "Pistol, Shotgun & Rifles" shop, a "Haverty's Furniture" store, a furniture store in the middle of the city. Also, if you were wondering what Kimball's House Hotel is read more here.
4. The Varsity in 1985
As you probably already know, The Varsity is a staple here in Atlanta. Established in 1928, The Varsity has always been a hot spot to grab something quick to eat.
5. The very first Waffle House in Decatur, GA 1965.
The very first Waffle House located in Decatur (Avondale Estates). Interesting note about this photo, the sign under the Waffle House sign. Yep, Chic-Fil-A sandwiches were served a Waffle House to help out with marketing for Truett Cathy.
6. Atlanta in 1964 vs 2004
Back when gas was just 10 cents a gallon, the good old days. This is I-75, known for it's bad traffic. Don't you wish we could go back in time?
7. Lenox Mall 1959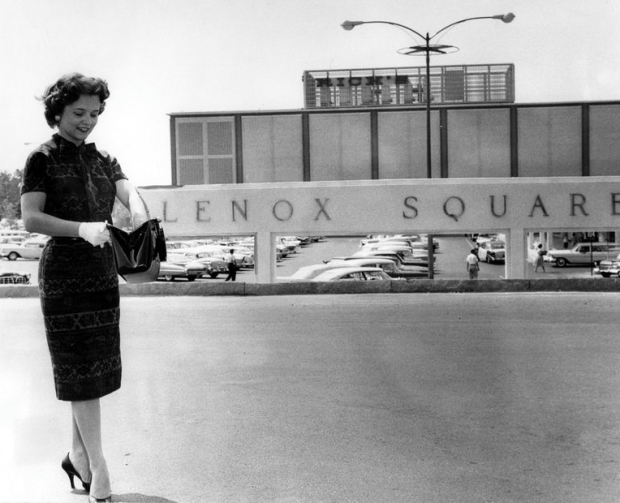 A woman digging in her purse heading into the newly built Lenox Mall. The mall originally opened in 1959 with 60 stores but has now expanded to 250!
8. Atlanta's 5 Points in 1928.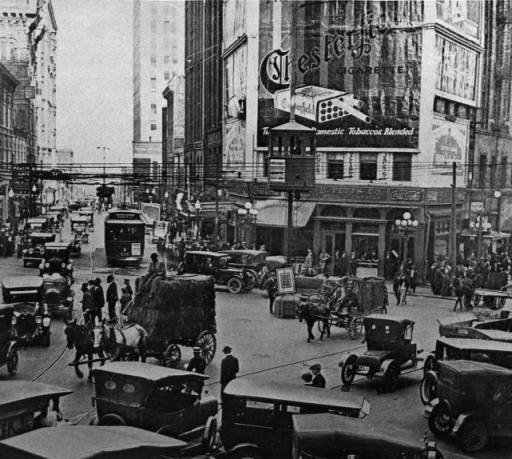 5 Points Atlanta during the 1920's, which is now known as The Underground/Georgia State area today.
"Like" us on Facebook for more!