Red Bull Sound Select Atlanta will bring AFROPUNK's Holiday Party and its lineup of cutting edge artists through the doors of Aisle 5 TONIGHT. Only months removed from playing Afropunk's Atlanta Carnival of Consciousness, Goldlink – the high-energy, genre-bending hip-hop artist – will headline.
Goldlink will be joined by fellow Carnival of Consciousness alumni Kamau and Baby Baby. Kamau – a DMV native and new Red Bull Sound Select artist – exploded onto the scene with his "A Gorgeous Fortune" EP and its captivating blend of socially conscious hip-hop and R&B. Baby Baby similarly cannot be pigeon holed into one genre, as their exciting combination of rock, punk, and hip-hop is tailor made for live performance.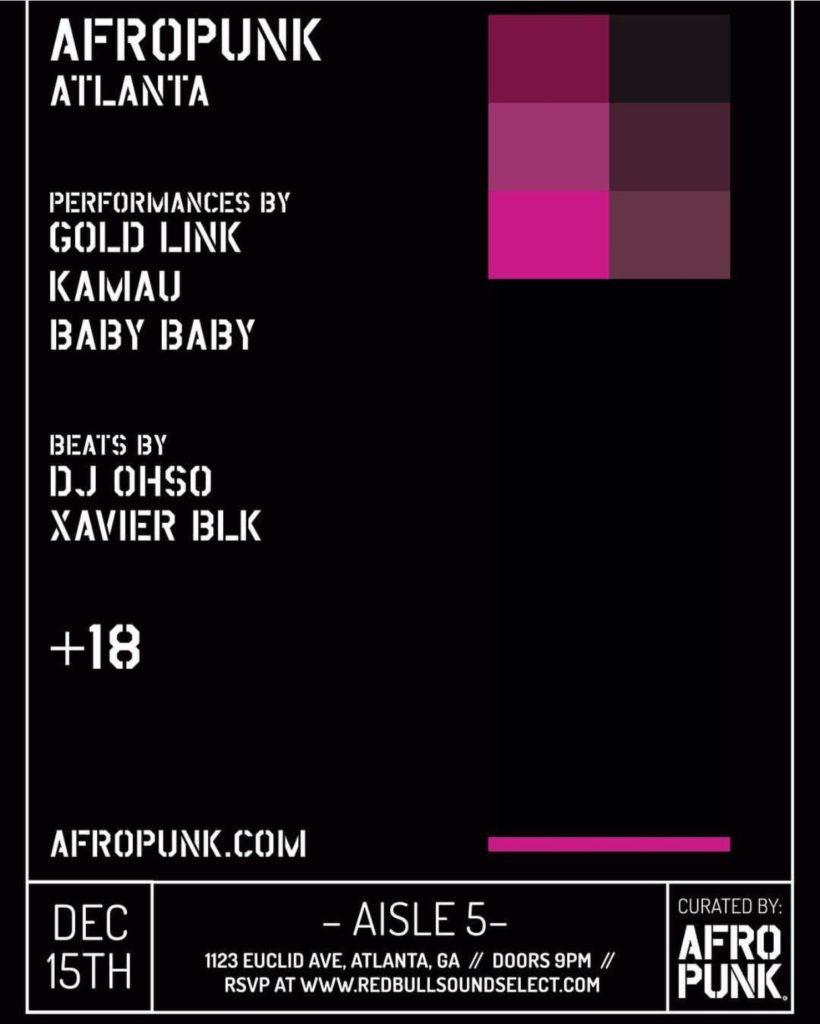 WHERE:   Aisle 5, 1123 Euclid Ave NE, Atlanta, GA 30307
WHEN:    Thursday, December 15, 2016, Doors open at 9pm
TICKETS:    Guests can RSVP at RedBullSoundSelect.com to purchase a ticket at the door for $3.
Tickets can be purchased at the door for $10 without an RSVP.