Summer is coming close to the end and school will be starting in about a month. So while you still have time, get out of the house and do something outside. Georgia is packed of great outdoor activities to do and great scenery to enjoy. If you are the outdoorsy type, then definitely check out these places.
1. Atlanta Botanical Garden
This is one of the most beautiful sceneries in Atlanta. Every corner is amazing sceneries and plants. Throughout the year, there are amazing shows, concerts, and light shows that are held here. Great for all ages and a great family attraction.
2. Shoot The Hooch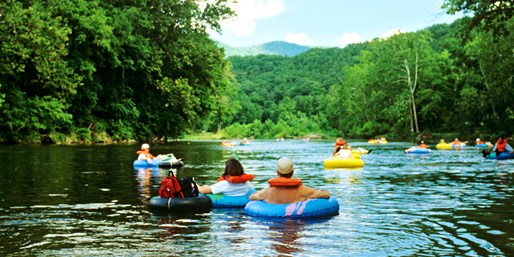 A great way to spend a few hours on a summer weekend. You go to the Chattahoochee River during the summer and you will see plenty of tubes, paddle boards, and rafts. Take a big group, drinks, and go on a float. I recommend to buy your own float. most companies charge to rent tubes ($20-$30), so it would be cheaper to own on in the long run.
3. Whitewater Rafting on Chattooga River
Whitewater rafting is always a fun experience, so just head up to Helen, Ga. Different classification of difficulty and challenges but is always great fun. Great for a family trip and another way to cool off in this Georgia heat.
4. Hiking Stone Mountain
Looking for a challenge for your daily fitness, go on a good hike or run up Stone Mountain. Once on top of the mountain, then you have a great view of Atlanta and is a popular place to take photos.
5. Lake Lanier Canopy Tours
For those who have never been zip-lining before, it is very exhilarating. At Lake Lanier, they provide different tours and also even do tours at night. Zipping across the lake and walking on the sky bridges are always great fun especially with the tour guides there.
6. Journey with Gentle Giants

Possibly one of the only place in the world where you can swim with arguably the world's largest fish. Though it is pricey (as it should be, you're having a private experience with whale sharks!) you will have a great time. Not only you are swimming with whale sharks, you get to have a behind-the-scenes tour of the Georgia Aquarium in Atlanta. Visitors must check it out, residents must do it!
7. Oakland Cemetery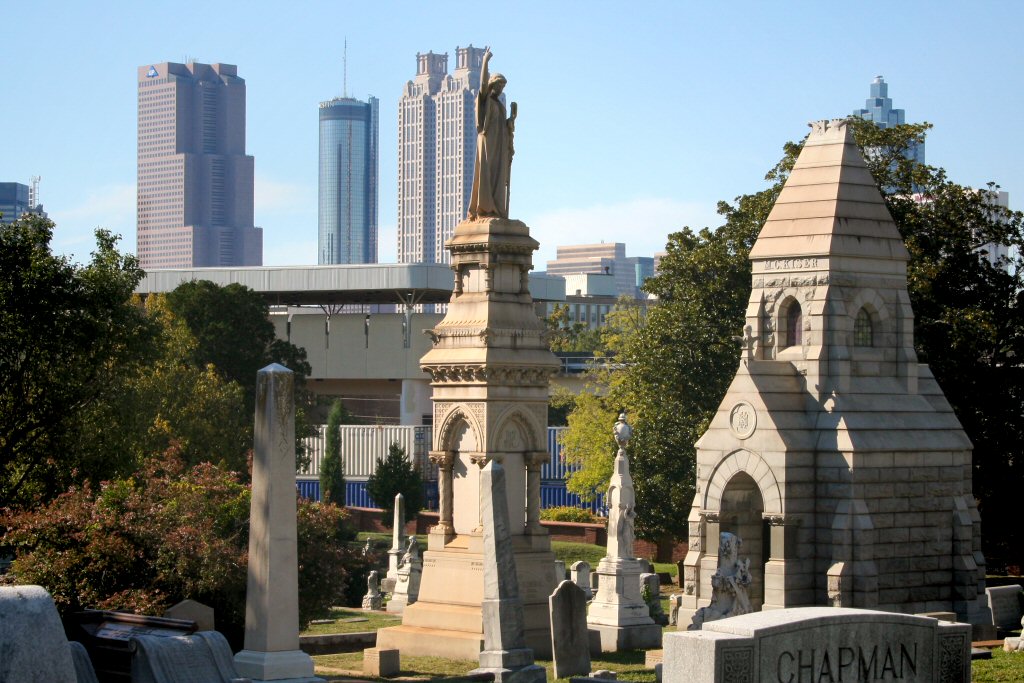 As morbid as it may sound, visiting the Oakland Cemetery is actual pretty fun. The final resting place of Georgia greats like Maynard Jackson, Margaret Mitchell, and Bobby Jones. They also do tours there as well. If you get hungry, you can visit a few of the rooftop bars (Tin Lizzy's, Republic Social House, and Six Feet Under) that are located right across the street!
8. Explore Callaway Gardens
One of the most beautiful places in Georgia. Not only is it a nice resort to go stay at for a few days, it also offers a lot of different outdoor activities to do. From visiting the Butterfly habitat, treetop and zip lining adventure, to beach and water sports, you are going to have a great time there.
9. Fishing on St. Simons
If you happen to go to the Isles of Georgia, head over to St. Simons for some good fishing. There are a number of fishing companies that will help you with that, but nonetheless, you just have to get on a boat and bring out the rods.
10. Lookout Mountain
The site of the "Battle of Lookout Mountain" during the American Civil War and "Last Battle of the Cherokees" during the Nickajack Expedition in the 18th Century, this historic site claims to give its visitors a view of seven states. This mountain is claimed by Georgia, Alabama, and Tennessee. But this is a great historic site in Georgia to visit.