For those who do not  know, Thursday (March 23) is "National Chip and Dip Day". Ancient folklore suggests this holiday was born as a way of justifying, and of encouraging, excessive consumption of life's ultimate appetizer. To celebrate this day of prominence, "Chuy's Akers Mill" wants to remind chippers and dippers about their build-it-yourself nacho station. The Chuy's nacho station allows one's culinary creativity to be unleashed with endless offerings of chips, salsa fresca, queso, lime beef, refried beans, jalapenos, and more. There are no limits to the madness as access to the nacho bar is FREE weekly from 4-7 pm for all dine-in customers.
Chuy's visitors are encouraged to stuff themselves in the spirit of the holiday, and to feel no remorse while doing so. National Chip and Dip Day is meant to alleviate the stress of debating whether or not one is consuming too much prior to the main meal…on March 23, chips and dips are the main meal, and Chuy's understands this.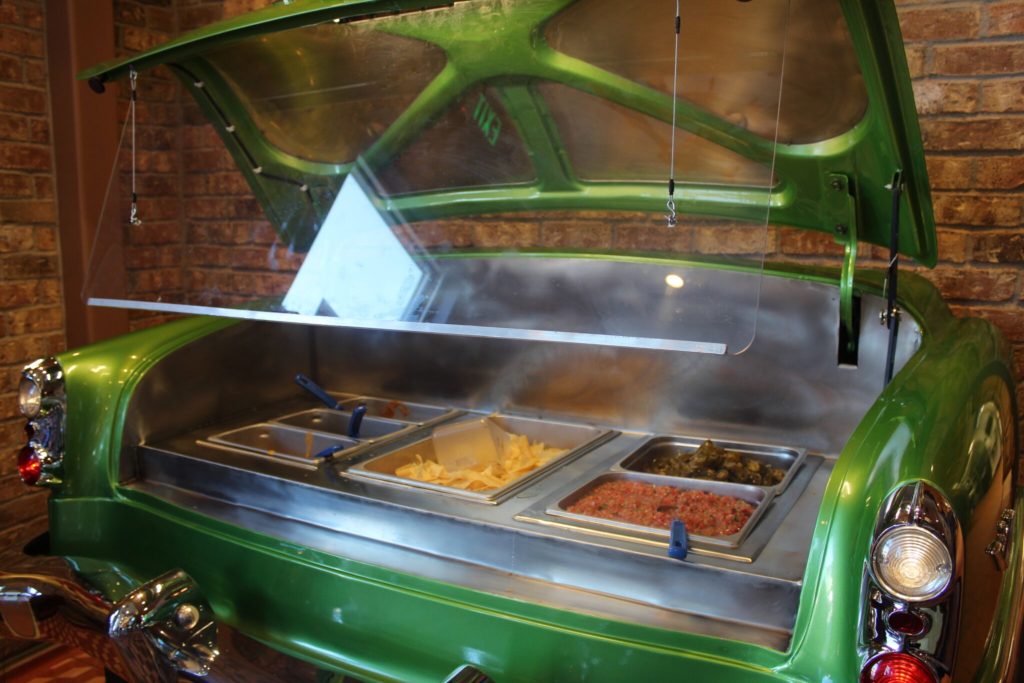 Just for good measure, guests will have the historic opportunity to purchase a fashionable Chuy's T-Shirt (see image below) which symbolizes the inner spirit of all those who know the satisfaction of a top-notch serving of chips and dip. And to those who think they have too many t-shirts, who are you kidding? The Chuy's Tee is a fashion centerpiece that can be worn anywhere, anytime, and by anyone. That sort of flexibility is rare, and so is the opportunity to buy, so don't miss out.
Beyond the holiday hoopla, Chuy's at Akers Mill, which opened only a few weeks ago, offers numerous variations of authentic Tex-Mex cuisine. They are known for providing made-from-scratch dishes that use only the freshest of ingredients, such as their hand-rolled tortillas cooked fresh daily and their hand-made sauces. The atmosphere is eclectic, and offers plenty of eye-catching decor to keep diners entertained while they enjoy their meals. Of particular interest is the Elvis shrine (which has nothing to do with Tex-Mex food), and the La Chihuahua Bar showcasing framed pictures of local pups.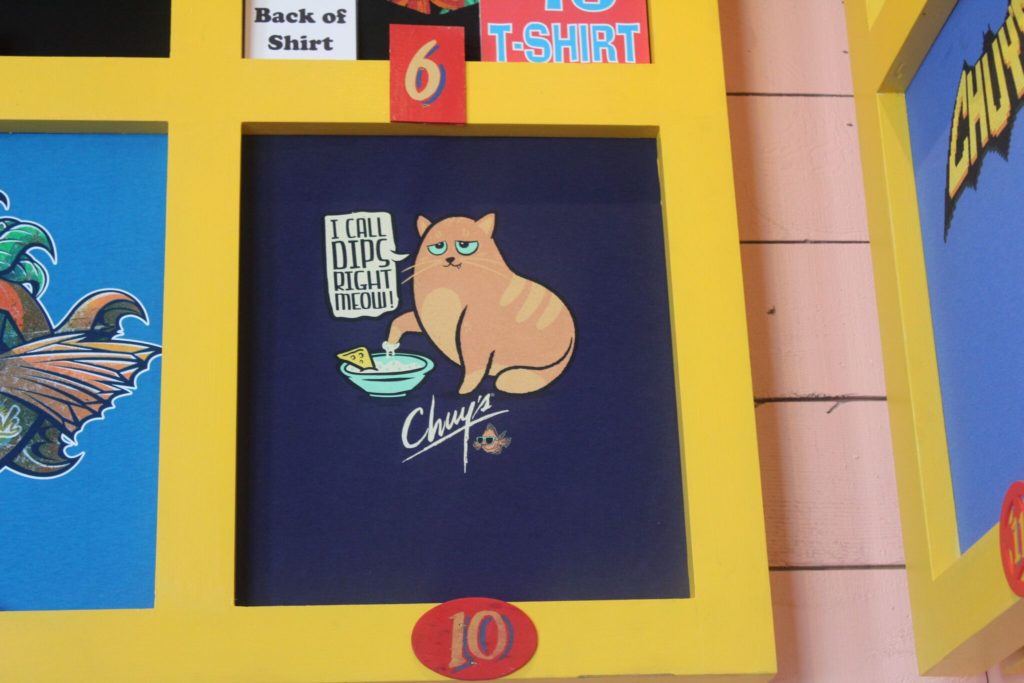 For die-hard observers of National Chip and Dip Day, March 23 is a day that is marked decades in advance on the calendar, however that may be possible? For those not well informed, perhaps your lack of knowledge is reason enough to head on over to Chuy's at Akers Mill in order to experience first hand the power of this Universal holiday. Salud, and happy dipping!