The Atlanta Braves are currently 0-7 and to add insult to injury, Braves outfielder Hector Olivera has been arrested after a dispute with a woman at a Ritz Carlton in Arlington, Virginia.
If #Braves season hasn't been ugly enough,OF Hector Olivera was arrested this morning on alleged assault charges involving woman,per WJLA-TV

— Bob Nightengale (@BNightengale) April 13, 2016
The Braves are currently in the middle of a 4 game series against the Washington Nationals.
Here's the story, the woman called 911 at 6:51am Wednesday morning to say she had been assaulted.
She had bruises on her body and was transported to Virginia Hospital Center in Arlington, Virginia. Olivera was then taken into police custody.
Olivera is currently being processed at the Arlington Police Department although he has yet to be charged.
The two know each other but it's still unclear how.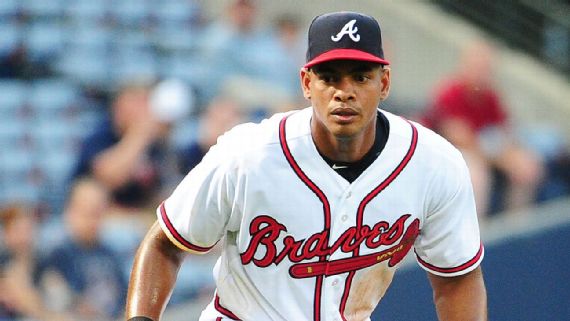 31 year old, Hector Olivera is currently hitting .211 with 0 home runs and 2 RBI's.
The Hector Olivera trade is definitely on track to be the worst Braves transaction I can recall.

— Ben (@Ben_Duronio) April 13, 2016