Cirque du Soleil is returning to the big top at Atlantic Station from Sept. 14 to Nov. 5 for another high-spirited, high-flying show. This time it's LUZIA, "a waking dream of Mexico."
In the troupe's signature style, the show is a blend of acrobatics, dancing, music, clowns and elaborate staging and scenery.
"Part of the charm of Cirque du Soleil is that we're always looking for new technology and ways to integrate it into our shows," said artistic director Gracie Valdez.
As examples, she cites the rain curtain, 3,000-liter stage pool, refurbished mining treadmills and two giant revolving turntables. They make for a complex backdrop for the performers who run, jump, spin and fly around them.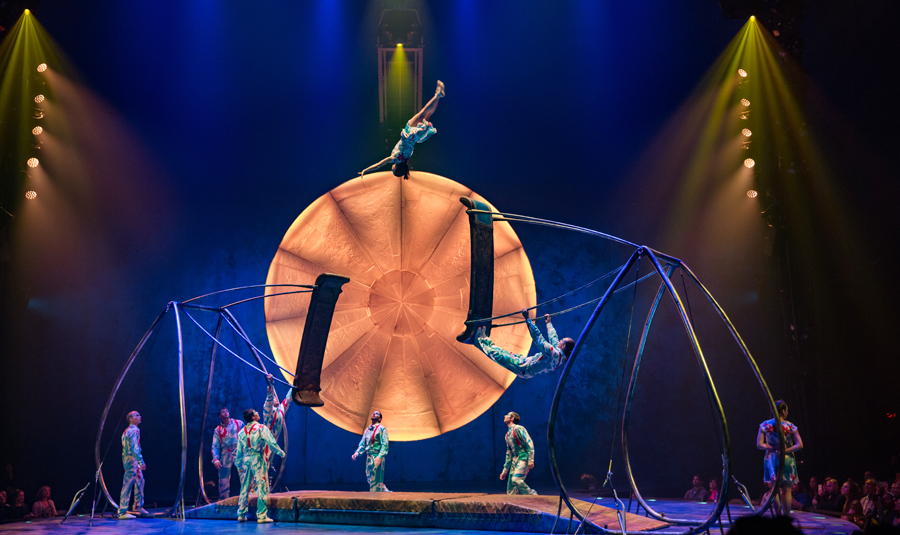 The theme of the show centers on an imaginary Mexico transporting viewers through space and time: from a movie set to a desert to the ocean, through the '20s, '40s and modern day. Characteristically Cirque, it's hard to pin down by description. "Dreamy, foggy, surreal," Valdez calls it.
And what would a visit to Mexico — even a dream one — be without fútbol?
Among the many acts, a freestyle soccer performance fuses dance and sport into something most people have never seen, said Abou Traoré, one of the player-performers. Traoré started playing the game in Guinea and eventually developed a breakdance-meets-soccer routine that he took to the streets of France and later to social media.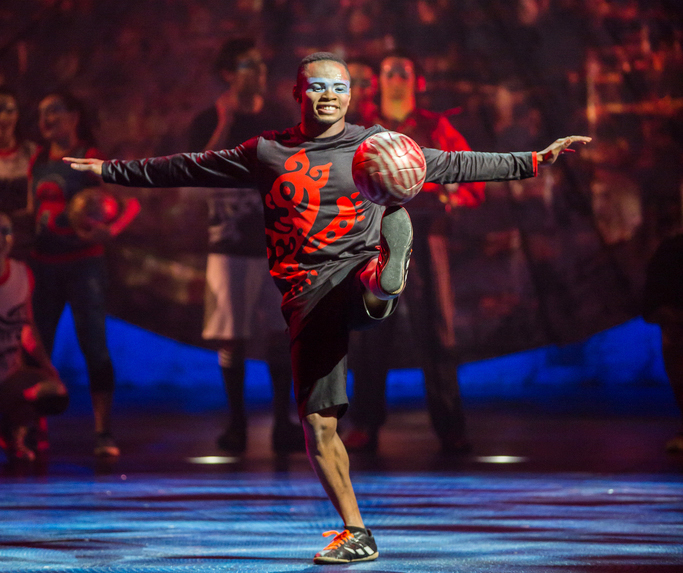 "For me to be in the circus is like the dream because I always wanted to be a circus artist. I love what I do on the stage," he said. "My real focus is the audience. On the street, you have only a few seconds to capture their attention. So for me, the smile of a few seconds is a victory."
Besides his fútbol dance, he said spectators should look forward to the finale, a swing-to-swing number that's "dangerous" and impressive.
Behind the Scenes
For a sneak peek of what it all looks like, check out the trailer.
Tickets start at $35 and are available online along with information about the cast, acts, music and more.
Feature image credit: Photo: Laurence Labat Costumes: Giovanna Buzzi © 2016 Cirque du Soleil