One of the biggest fan conventions in the country is happening right here in Atlanta next week.
Here's the scenario: a friend grabs two Saturday-only passes and wants to join the fun world of cosplay.
But HOLD UP. You have never pulled together a full cosplay before and it's 4 days before con.
Never fear!
Here are some quick and easy cosplay that are sure to get you stopped and your picture viral for being AWESOME
Poke Trainer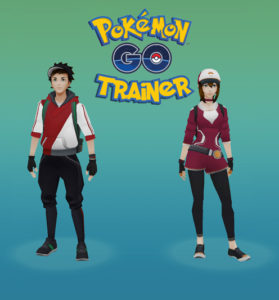 The world is on fire with Pokemon fever and why not capitalize? This is one of the easier cosplays because you may have all the pieces in your wardrobe or  a simple trip to Goodwill can do the trick. This is also an awesome idea for a couple/group cosplay. Check out this tutorial and see if this fits your budget. The best suggestion for the romper part is to find a pair of old overalls, cut them into short bottoms and pull them over the leggings.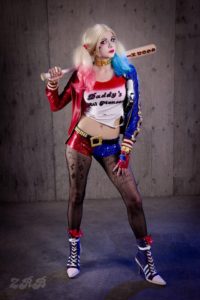 Harley Quinn
Now, due to the release of Suicide Squad, there will be about million Harley Quinns roaming the floor of the Marriott. So join them! There are many Harley Quinn outfits to choose from, but the movie version is the easiest to pull together fast. If you want to, you can buy the entire costume from Hot Topic, or you could pull from your wardrobe and find that what you used for the PokeTrainer is interchangeable with this cosplay. Just remember Puddins, have fun with it!
Casey Jones
This one is a classic. Super simple and a throwback to your childhood. All you need is a pair of jeans you don't mind tearing up, a grungy white t-shirt and/or jean vest , and plan a trip to the nearest sports store for a cheap hockey mask and hockey stick. Voila! A totally tubular costume that will land you in many TMNT photo ops!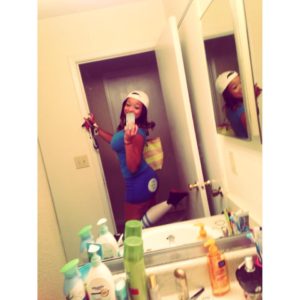 Adventure Time/Steven Universe Characters
Atlanta is the home to Cartoon Network, so why not pay homage to some of the latest and greatest characters in the their current lineup?! Finn is simple with a light electric blue shirt found at Michaels and the navy shorts are pretty much found everywhere. The only accessories you would need to look into buying would be the signature Finn hat and sword. However, you can shortcut that but wearing a simple white baseball cap (like done by yours truly, 2 years ago at Dragon Con 2014)
There is honestly a plethora of cosplays that you could immerse yourself into that are quick and easy. However, remember to have fun with it, because Dragon Con is a great time and a great space to be yourself.
Hope to see you there!