Cooking for a cause means eating for a cause, and both will take place on Wednesday, April 27, as Davio's Northern Italian Steakhouse hosts "Davio's Cooks for Charity" to benefit "Angels Among Us Pet Rescue", an Atlanta-based animal rescue organization. The co-founder of Angels Among Us, LuAnn Farrell, will team up alongside Davio's Chef/Owner Steve DiFillipio and Executive Chef, Timothy Magee, to prepare Farrell's favorite Davio's dish:
Hand-Rolled Potato Gnocchi with Organic Mushrooms, Basil and White Truffle Oil.
This special meal will be offered for $28 from 6 – 9 p.m. and one hundred percent of the proceeds will be donated to Angels Among Us.
The Angels Among Us Pet Rescue cause is one Chef Magee is personally passionate about. As a proud owner of four rescue dogs- Olive, Amy, Samantha, and Henry, he is, for good reason, an avid supporter of many animal rescue organizations. "The motto of Angels Among Us is 'rescue one until there are none,' and we are happy to support them in their mission," said Chef Magee.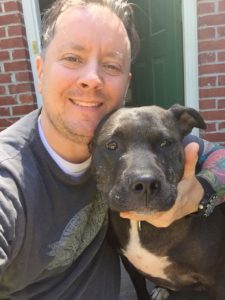 The opportunity to combine his passion for cooking with his love of helping animals find a 'furever' home is something Chef Magee is very proud of. By teaming up with Angels Among Us, Davio's proves that cooking is not always done for pure edible enjoyment. Sometimes the purpose is much greater, and can be rewarding for all those who are a part of the experience.
Angels Among Us Pet Rescue started in 2009, and since inception has saved more than 10,000 animals from undesirable fates at high-kill animal control facilities. As a 50l(c)(3) non-profit organization based out of Atlanta, Angels Among Us Pet Rescue aims to help North Georgia shelters through the process of rescuing, finding, and placing animals into volunteer foster care with the ultimate goal of finding the animal a forever home. There is much volunteer support needed to make sure that each phase of the rescue process is done to the highest standard. Those who wish to donate time or money can find ways to support by logging on to www.angelsrescue.org, or follow them on Facebook (Page info below). But there can be no doubt, the tastiest way to support Angels Among Us Pet Rescue is by attending the event on Wednesday, April 27!
Davio's and Chef Magee are proud to team up with Angels Among Us Pet Rescue to support their rescue work. Guests can look forward to an evening of delicious food accompanied with the satisfying feeling of supporting such a great cause. Be sure to invite friends to join in on the occasion. Anyone with a love for furry friends is sure to appreciate the spirit of the event!
Event Details:
Where: Davio's Northern Italian Steakhouse
(Phipps Plaza, 3500 Peachtree Rd NE, Atlanta, GA 30326)
When: Wednesday, April 27, 6- 9 pm
Price: $28, All proceeds go directly to Angles Among Us
*Reservations are recommended. Those can be made by calling Davio's at: 404.844.4810
or online at:
https://davios.com/atl/reservations/reservations
(In addition to the specialty prepared Gnocchi Dish, Davio's full dinner menu will also be available.)
Angels Among Us on Facebook
https://www.facebook.com/angelsrescue
[indeed_popups id=1]