Who would have guessed that our beloved Atlanta Falcons would start the season soaring at an astonishing 5-0? I can tell you that is was not anything close to what I was expecting. But like the rest of the fan base, I was taking it all in for granted.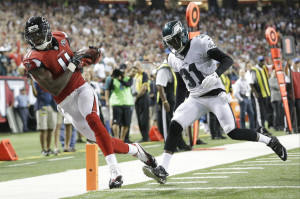 Last year was rough, we played in the worst division in the league and somehow were almost able to clinch a home playoff game. Of course we choked horribly 34-3 at home to the Carolina Panthers (first time a team in the NFC South won the title back to back). A measly 3 points is all the Falcons could put onto the board. But with a change of coaching staff and mentality, the Falcons would work hard in the off season and surprise everyone in the season to come.
While four of the five games we have won this season have been comebacks, they are still wins nonetheless. It has been brought up more times than I can count that the Falcons are still terrible and have only won based off of luck. But how can four different occasions be luck? We have relied on our defense time and time again to make one final stop, just so we can win the game. This is the same defense that was ranked LAST in the league last season. The Falcons have improved, so much that they have only lost one game in the last six weeks of play. Do not get too greedy, would it have been great to stomp on the Saints like we wanted? Of course, but things happen and anything goes in a rivalry game. Falcon fans, it is not time to abandon ship just yet.
Any athlete, whether they are professional or not, will tell you that a win is a win. It does not matter the score, if the players played awful, or if it went into overtime. The playoff system favors those who performed well in the regular season. The team with the higher win percentage gets home field advantage throughout the post season and can impact a game tremendously. If the Falcons can look past their loss Thursday night, a beautiful schedule awaits them ahead. We were fortunate enough to get the easiest schedule in the league. The NFL is basically handing us a playoff birth with home field advantage. It is ours for the taking, and it still is. One loss does on the season does not stop a team from making it to the playoffs, especially this early in the season.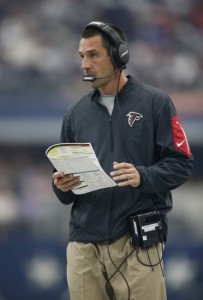 Our offense is scary. We are ranked 3rd overall in the league in total yards. With a healthy Julio Jones and Matt Ryan in the pocket, the duo is insane. Because of Julio's dominance, our opponents secondaries are forced to compensate more towards him which leaves other receivers or our running game wide open. Devonta Freeman has taken advantage of this and leads the league in rushing touchdowns. Our defense has improved and our offense is more dominant than ever, yet one game crushed many Falcon fans from believing we have a shot at the Super Bowl.
The Falcons/Saints rivalry has always been brutal. Everyone knows that these games can go either way. How poorly or great a team has been performing prior to the game this season is irrelevant (that is just how rivalries work). The Falcons looked pitiful to say the least and had no excuse for the performance fans had to torture themselves to sit through. After watching turnover after turnover, fans were in disgust, ready to give up so quickly and easily. A blocked punt gave the Saints a 0-14 lead and Twitter blew up. It seemed like half of Atlanta was ready to call it quits. One rainy day and the city wanted no more Falcons. You can't blame them, Atlanta fans live a rough life. While no one was expecting the this outcome, it was too soon to throw in the towel after one mere quarter. After all it's still very early in the season and one loss right now is not reason to stir up a fuss.
What do we do? Move on. The game was a fluke. We had fumble after fumble, dropped catches by our receivers, our defense was lackadaisical, and there seemed to be a lack of energy on the field. After an extended week, we should go back to seeing the Falcons we know and love. Julio Jones has been nursing a hamstring and toe injury, our defense can rest up and be energized once again, and our offensive line need to somehow pull themselves back together. 5-1 definitely trumps the 2-4 record we had after six weeks last season. Don't give up yet, the 'Aints haven't played in the Georgia Dome yet.