The Super Bowl loss that Atlanta had to endure was one I don't think we will ever be able to get over, neither can Mohamed Sanu.
On Friday's edition of NFL Network's Good Morning Football, Sanu said he "felt like momentum shifted" after the one-hour intermission for Gaga's performance, adding that he thought his team wasn't playing as aggressively as they usually do.
"Usually halftime's only like 15 minutes," he said. "And when you're not on the field for like an hour, it's just like going to work out—like a great workout—and then you're going to sit on the couch for an hour. And then try to start working out again."
Ok, so technically he's not blaming Lady Gaga but she needs to take the blame for something, we should've had the Migos performing!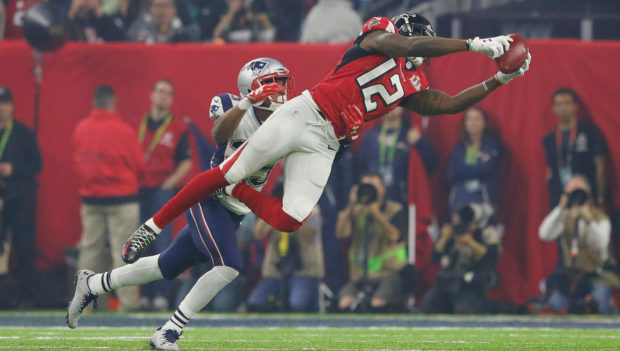 However, ESPN analysts were not convinced by Sanu's reasoning.
"The thing I think that defeats Mohamed Sanu's argument here is the fact that they extended their lead early in the second half," NFL reporter Ed Werder said. "In the third quarter, they scored a touchdown that pushed their lead to 25 points. … Not fair to blame Lady Gaga."
Former NFL linebacker Antonio Pierce added, "You've prepped all week. You know going into this that the Super Bowl halftime is longer. So that's an excuse that you don't need to have."