Warmer than usual weather has kept fall color in hiding across Georgia, but the reds, golds and beautiful burnt orange shades are finally here, and Gibbs Gardens is celebrating with its annual Japanese Maples Colorfest.
As you might guess, the Japanese maples are the stars of the show. The Garden has over 2,000 of these trees, which turn a deep crimson each fall. Seasonal flowers, shrubs and other changing trees add to the festive display.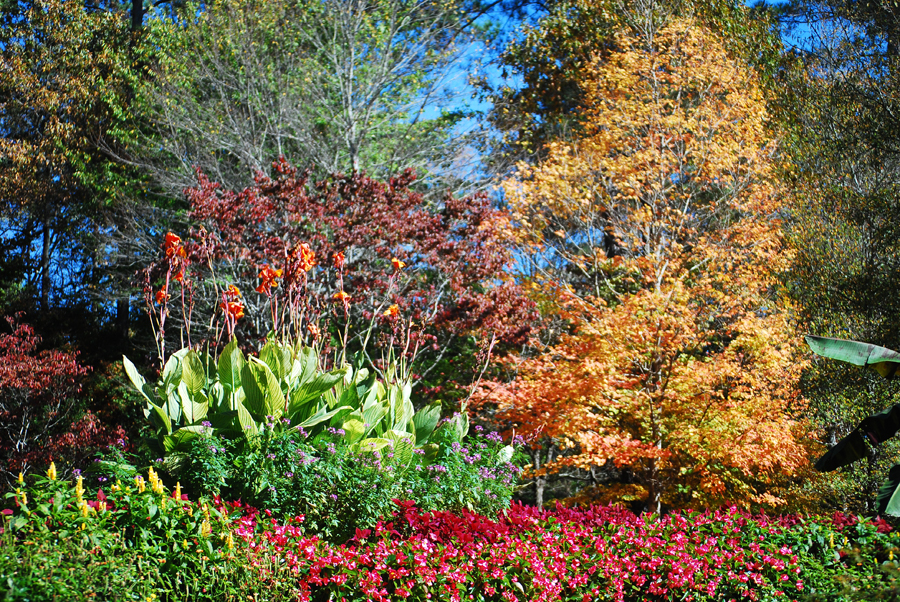 The best place to see fall color is the Japanese Garden. It has several maples and other trees just now starting to change. Currently, in early November, it looks like this.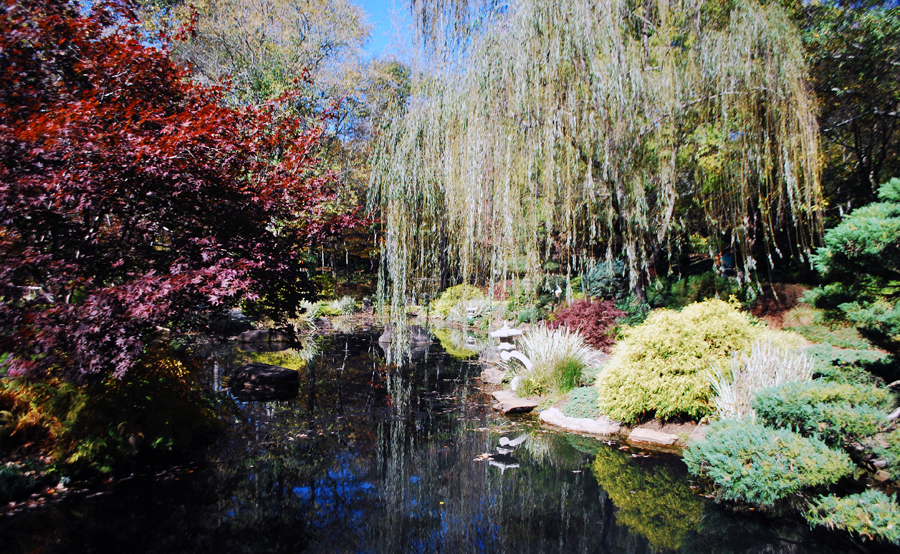 But as the weather continues to get cooler, here's what's in store.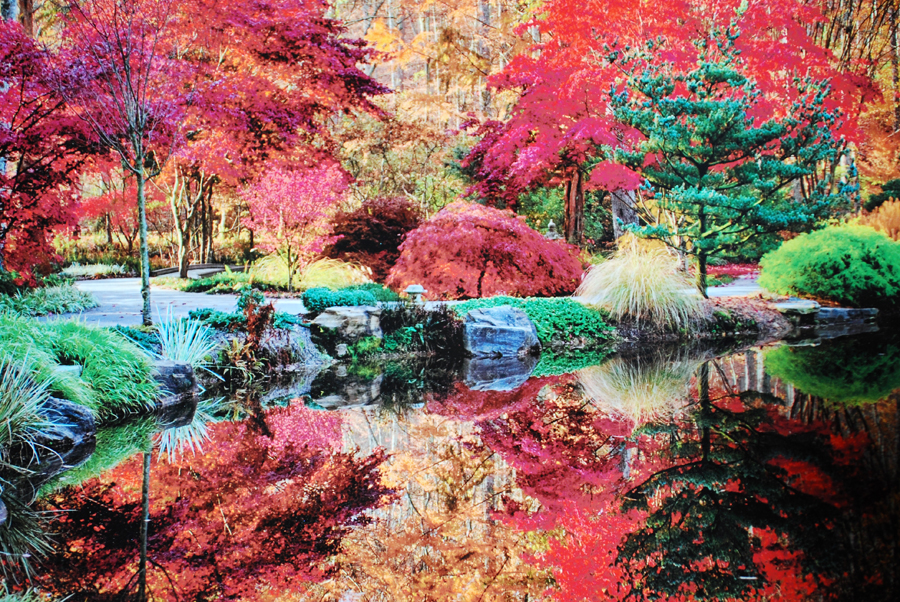 Even though the Japanese Garden is the hub for fall color, make sure to explore the rest of the estate, including the Manor Gardens at the top of the hill. If you want, you purchase a tram ticket for unlimited rides around Gibbs Gardens. The drivers are friendly and share insider tips about how best to explore the gardens along with fun facts about the property.
Know Before You Go
If you're a serious leaf chaser, you can call during the week to try to aim your visit during peak season. Either way, the weather is absolutely perfect right now — not too hot or cold — and you'll catch plenty of flowers showing off their colors, too, even a few late-blooming roses.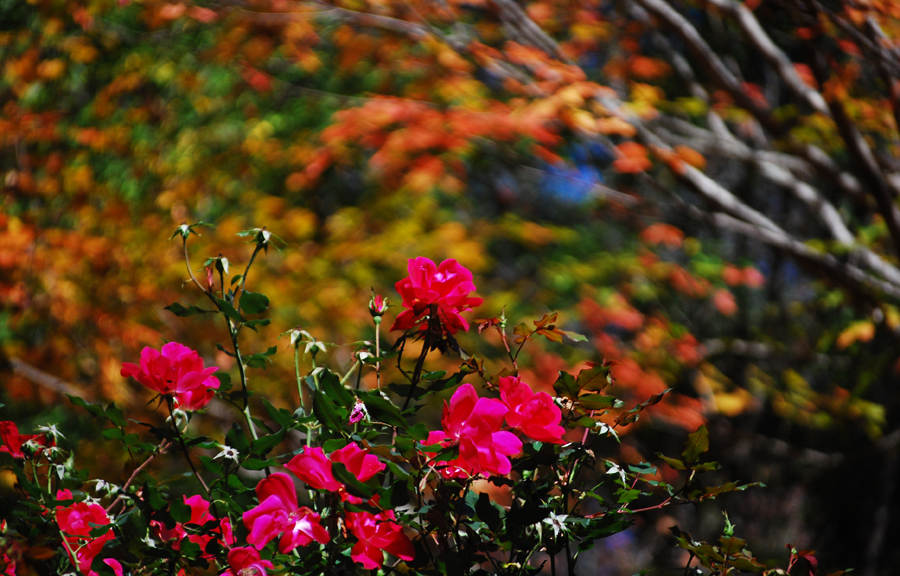 There's also live music in the gardens on select days during the festival. If you're lucky, you'll catch accordionist Steve Edwards strolling among the Japanese lanterns, belting out cheerful tunes.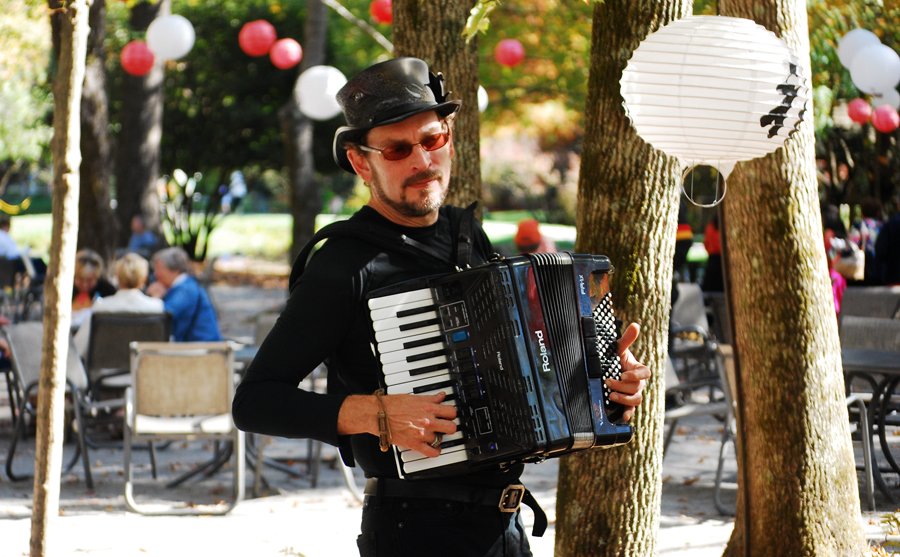 The Japanese Maples Colorfest continues each weekend up to Thanksgiving, and the gardens close for the year Dec. 11. Admission is $20 for adults.
Visit this November for the usual fall color with a few extra perks from these recent warm days. This monarch butterfly, for example, typically heads south right about now, but why go when it's still so nice out?