This past weekend GAFollowers, in partnership with Atlanta United Football Club and Yomi Gaming, hosted their third annual FIFA tournament. 32 of Georgia's best FIFA players came together at the new Google Fiber Space in Ponce City Market to claim the title of "Georgia's Best FIFA Player" and pocket $1,500 cash!
Participants from all across the state, and a few others who drove in from out of state, put their skills to the test, as they battled it out on a beautiful and unseasonably warm November afternoon in Atlanta. Focus and pre-match jitters filled the air, but more importantly, a palpable sense of love and appreciation for the game of soccer illuminated throughout the entire event. 
Participants got the firsthand experience of mingling with Atlanta's brand new MLS expansion team ATLUTD. The club begins their inaugural season next year, to much fanfare, and was also gracious enough to provide the second place contestant with a SWEET custom XBOX One. Attendees also got to try out the blazing fast fiber internet Google is currently rolling out across metro Atlanta.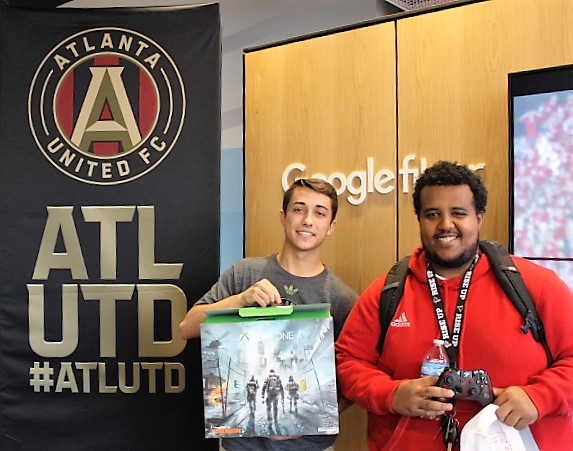 After hours of intense games and the whittling down of competition, the final four was set:
Gianni Dy of Warner Robins, GA.

Johnny Martinez of East Point, GA.

Abel Gottom of Lawrenceville, GA.

Aman Seddiqi
The semifinal match ups consisted of Gianni vs Johnny and Abel vs Aman. Gianni, last year's champion, eventually moved on to the finals with a 2-1 win over Johnny. Abel advanced in a thrilling 4-2 game over Aman that was decided by penalty kicks.
The championship round between Gianni and Abel was played on the big screen, with golden controllers, in front of all the remaining guests and PCM passerbys. Gianni's team of choice was Bayern Munich and Abel used Barcelona. After a brief stalemate in the first few minutes of play, Gianni, who I now refer to as the Golden Child, struck first. That would be end up being a blow Abel never really recovered from. The game remained competitive to the end, but it was clear that last year's champion smelled blood in the water.  Gianni Dy successfully defended his 2015 title with an eventual 2-0 victory over Abel. Both finalist were gracious in victory and defeat and wrapped up a great day with nothing but smiles.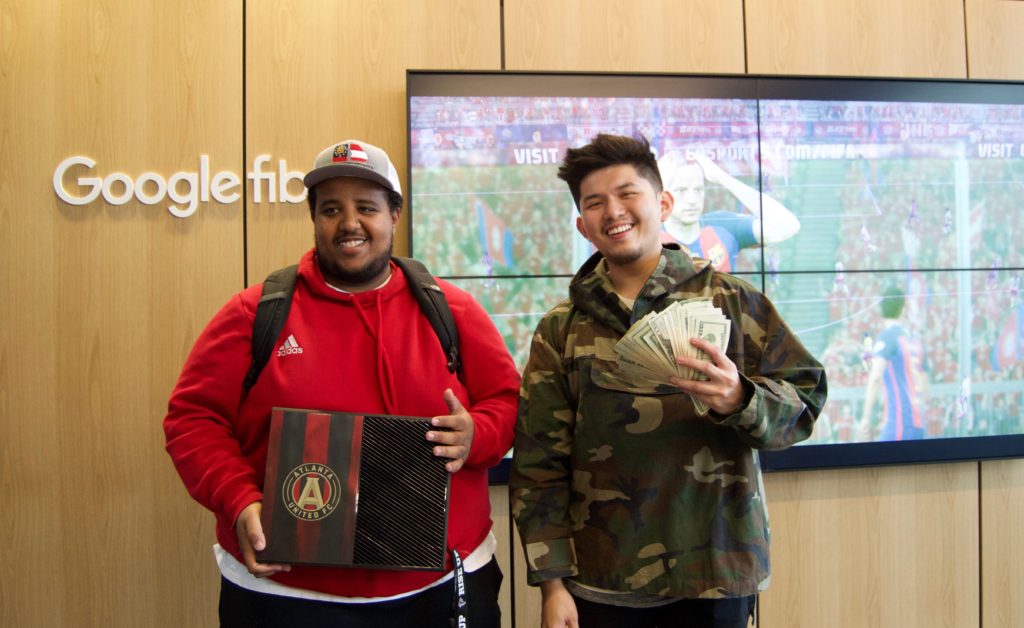 Just a little fun fact to add to Gianni's growing legend. "The Great Bambino" once pointed to the stands before smacking a home-run out of the park. If you check Gianni's twitter, you'll see he called the two-peat the morning of.
Before the tournament:
time to 2peat.

— Gianni (@_Gianni) November 6, 2016
After the tournament:
2PEAT.

— Gianni (@_Gianni) November 6, 2016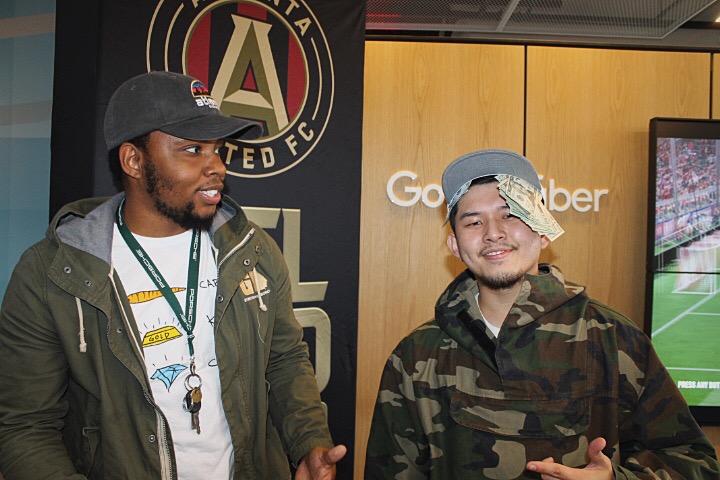 We'd like to thank all the sponsors of our third annual FIFA tournament for all their help and MOST importantly every participant in this year's tournament! Make sure you follow GAFOLLOWERS for updates on our upcoming tournaments.
Get an email when registration opens for our next tournament.