It's no secret that every state has weird laws left on the books from decades ago, but Georgia has some laws still around that will leave you wondering why they were ever a law in the first place.
While these laws are not still enforced for the most part, it is important to note that these laws are technically still on the books. So let the piggy-back ride haters rejoice and be careful about where you store your ice cream cones because we're about to take a look at some of Georgia's most bizarre laws.
1. You cannot give another man a piggy-back ride in Atlanta.
First one up and… well…
2. You cannot hold a donkey in your bathtub.
If you want to clean your ass, you're going to have to take it outside buddy…
3. You cannot carry an ice cream cone in your backpocket on Sunday.
But it's acceptable Monday through Saturdays.
4. You cannot decapitate a chicken on Sunday in Columbus.
Darn it, forgot it was Sunday! We're eating McDonald's tonight, kids.
5. You cannot place a dead bird in your neighbor's lawn.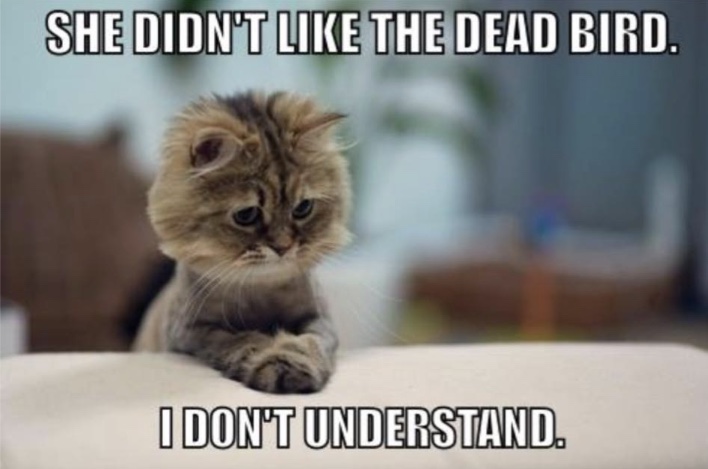 This one isn't even that dumb. I like the idea of not having a dead bird in my yard.
6. You cannot tease an idiot.
About 100% of us should be behind bars right now.
7. You cannot bring peanut products into Nickajack Elementary School.
This includes PB&J. Sorry George Washington Carver…
8. You cannot cuss over the telephone in the city of Columbus.
You gotta have at least some manners in public.
9. You cannot poison a rat without a permit in Dublin.
This is tricky business, people. Leave rat-killing to the professionals.
10. You cannot whistle after 11pm on Mondays.
Whistle your heart out any other time and day though!
11. You cannot tie a giraffe to a pole or street lamp in Atlanta.
… Self-explanatory.
12. You cannot eat chicken with a fork in Gainesville.
This is the least dumbest law in this entire list. Everyone knows you're supposed to eat golden fried chicken with your bare hands. It's a crime against nature if you don't!
13. You cannot use a goldfish as a prize for Bingo.
Sorry to disappoint.
14. You cannot sell beer in a 2 for 1 deal.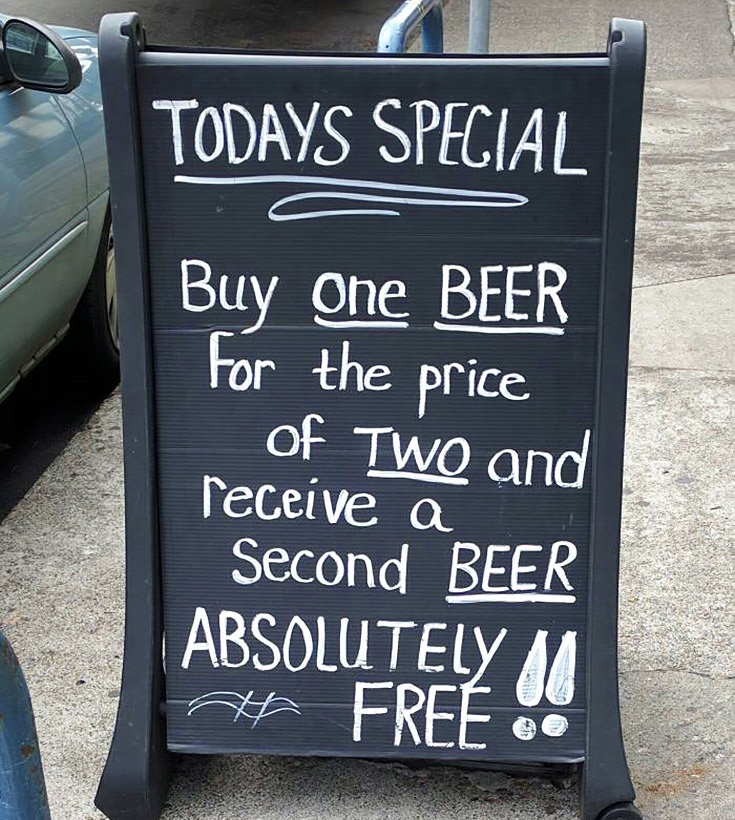 "Buy one BEER for the price of TWO and receive a second BEER ABSOLUTELY FREE!!"
15. You cannot wear a hoodie in public in Dublin.
This one isn't just dumb but it also has some questionable implications and undertones. Yikes.
16. You cannot picnic on a graveyard.
Respect the dead or the dead won't respect you.
17. You cannot activate a stink bomb in Columbus.
Sounds like Columbus had one too many tricksters running around.
18. You cannot wear a hat in a movie theater.
Kinda mad this law isn't enforced more… Hello?! I can't see the movie through your ugly top hat.
19. You cannot throw a rock at a bird.
Fun Fact: congressmen are secret bird lovers. (not really, I just made that up)
20. You cannot live on a boat for more than 30 days during the calendar year.
Because….. well… who knows why? But you just can't, okay?