It's been just a few days since Record Store Day 2015, so let's highlight a few Georgia record shops worth noting. Obviously five doesn't even begin to include the amount of great shops across our large Peach State. So if we miss your favorite shop let me know in the comments, and this article just might have itself a little sequel!
1. Cheapo's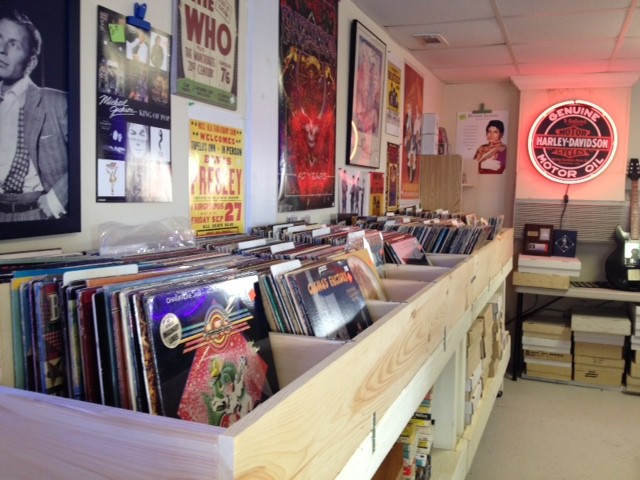 This place is seriously not lying. I've been purchasing records for a few years now, and I haven't come across a place with so many classics for such affordable prices so far. Nestled off Thompson Bridge Road in North Georgia this shop isn't the biggest or fanciest on the list, but as far as product goes they've got you covered. If you can't find that Steely Dan sophomore record you've been painstakingly searching for, the odds are they got you B. Also, not only can you get some super affordable tunes, you can pick up some original pottery!
5162 Thompson Bridge Rd
Murrayville, GA 30564
Open Friday-Sunday 10:00 a.m. - 6:00 p.m.


2. Graveface Records & Curiosities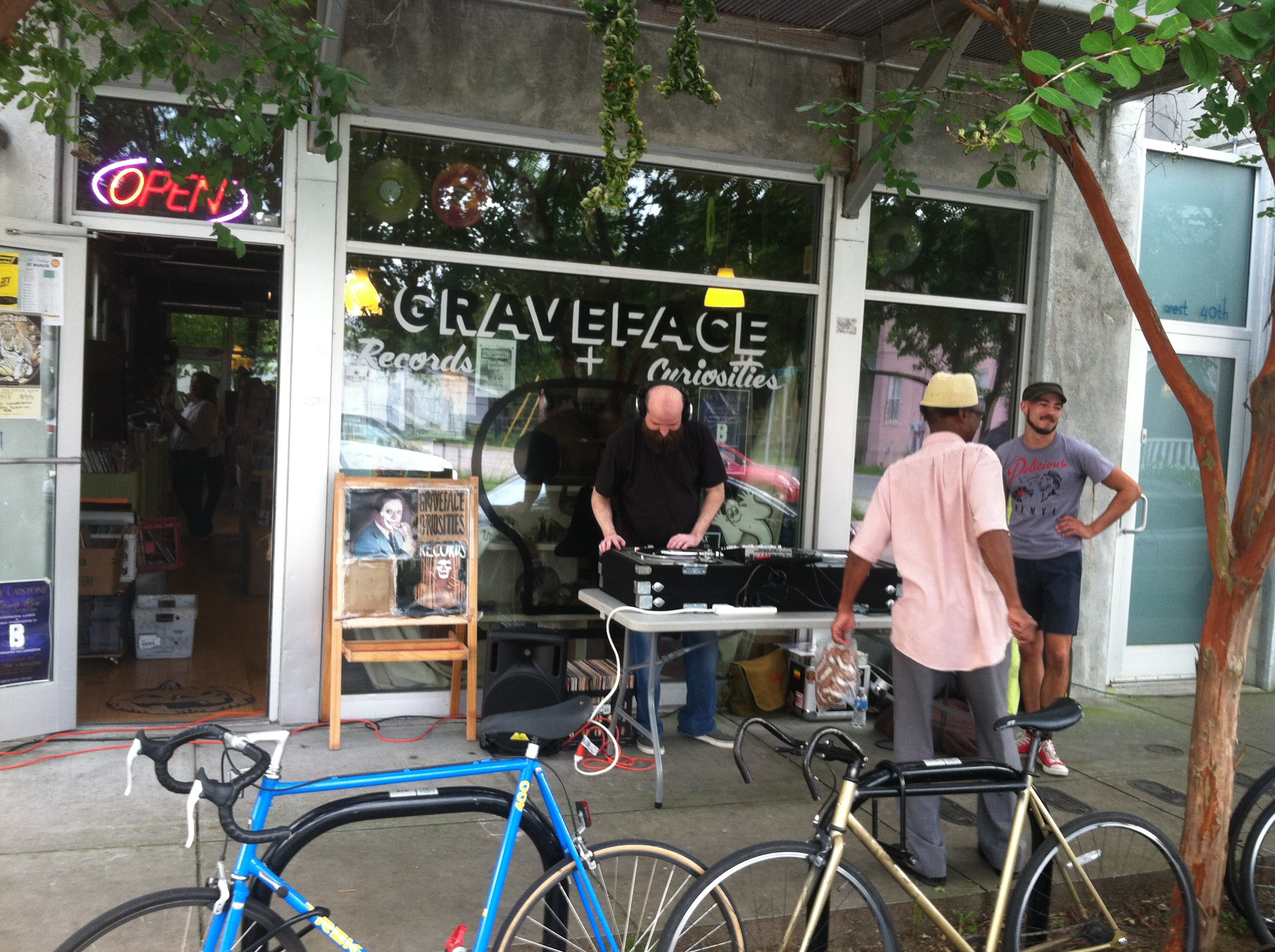 In my small stint as a resident of Savannah, Georgia, I went my fair share of record spots, but I always went back to Graveface. From the animal skulls to the bizarre pop-culture artifacts it's hard to shake the feeling that you haven't just stepped into a Steven King short story once inside. The diverse selection of genres, albums old as well as new and the reasonable pricing make it quite the spot for music shopping. Did I mention it's next door to a delicious bakery? So what I recommend you do is grab a delicious sweet and peruse the awesome records at Graveface. Who knows, maybe it's a sunny afternoon in gorgeous Savannah? That wouldn't hurt either.
5 West 40th St
Savannah, GA 31401
Open Monday-Saturday 11:00 a.m. – 7:00 p.m. & Sunday 12:00 p.m. – 5:00 p.m.
3. Wuxtry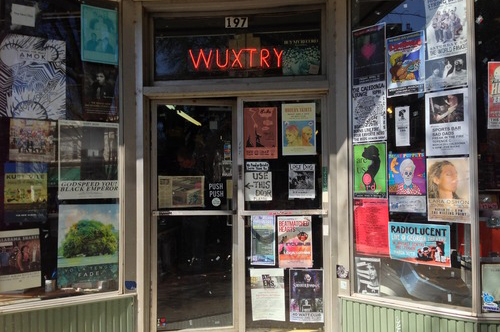 Wuxtry makes it onto our list after a number of recommendations. Unfortunately, during my time spent in Athens I haven't made it there just yet, but, my good friends, this will soon be altered. Friend and fellow music nerd Scott Adams had this to say about Wuxtry and record shopping, "I have been buying records from Wuxrty since the 80's. I use to go and the guy that worked there always helped me buy the cool stuff. That guy left to be the lead guitarist for R.E.M. Peter Buck. Pretty cool. Vinyl shopping is now all about the hunt. Finding a great find in good condition gives you a euphoric rush. Playing a record is not like listening to a digital download or a CD, it's a ceremony and an experience. Putting the record on the turntable, reading the liner notes and staring at the cover art."
197 East Clayton St
Athens, GA 30601
Open Monday-Saturday 11:00 a.m. – 7:00 p.m. & Sunday 12:00 p.m. – 6:00 p.m.
4. Wax n' Facts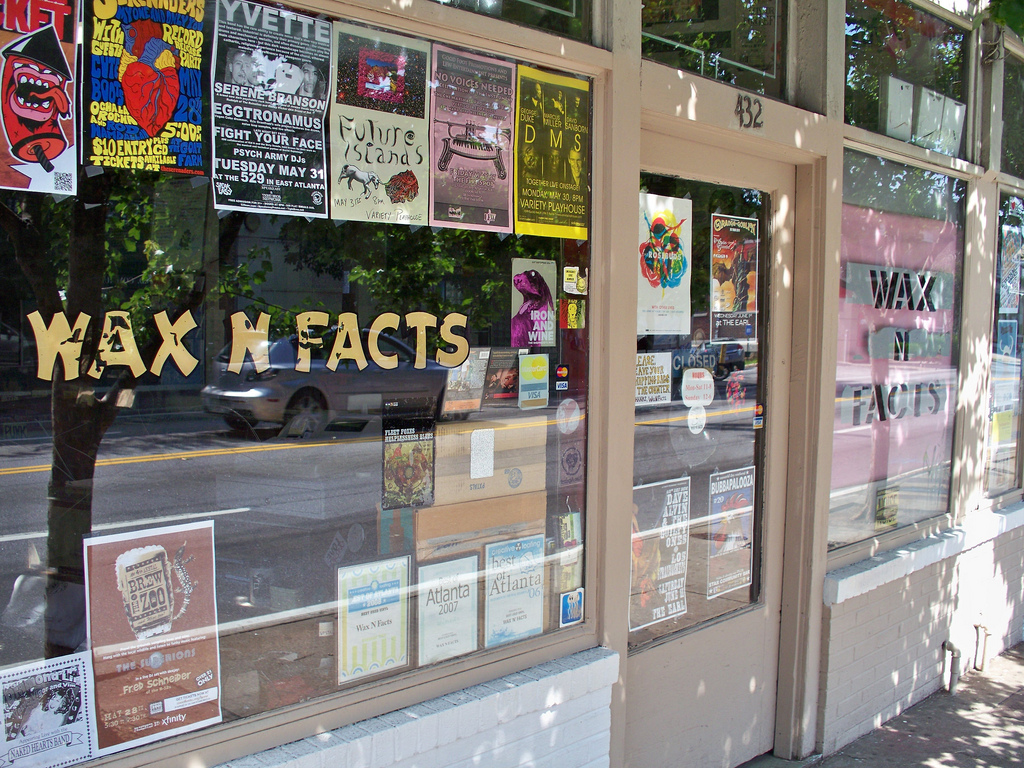 When I go into Wax n' Facts in Little Five Points one Millennial turn of phrase always comes into my head. Crates on Crates. The concept of digging and searching for albums comes in its most exciting form here. This intimate shop in the heart of creation welcomes you like a hug from Muddy Waters, and showcases a huge variety and solid pricing. It's the type of shop that reminds me why I love the hunt for records. It is a to the point, unadulterated, almost throwback shop that is certainly worth squeezing yourself into when you're in Hotlanta.
432 Moreland Avenue NE
Atlanta, GA 30307
Monday-Saturday 11:00 a.m. – 8:00 p.m & Sunday 12:00 p.m. – 6:00 p.m.
5. Criminal Records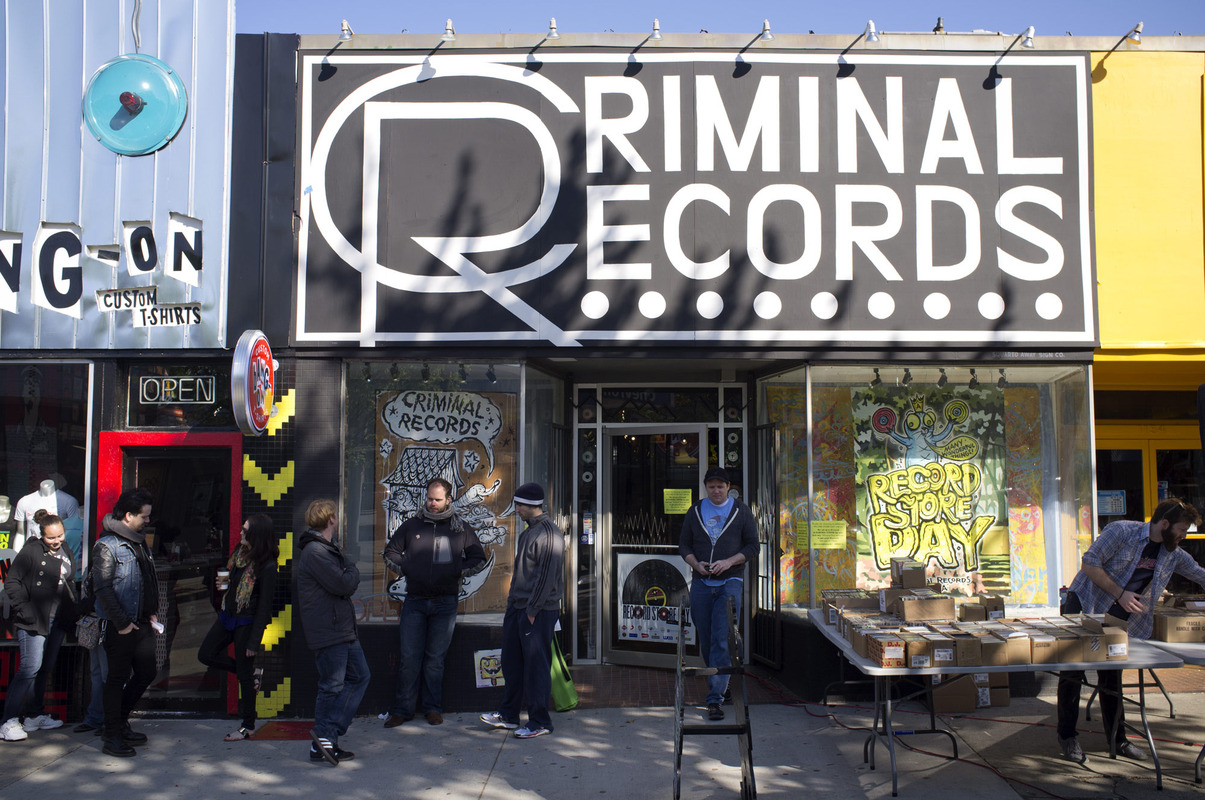 So you went to Wax N' Facts and got a ton of great stuff, but you're still feeling the itch to buy more music. Alright, listen closely. Go outside, turn right and walk until you hit Criminal Records. Criminal is for sure the largest shop on the list and certainly the fanciest. You can find a good deal of new releases along with a majority of classics, reissued or vintage, and some solid dollar deals. It's not always the cheapest shop, but when you see the quality you understand where your cash is going. If you're a cool kid, like myself, you might also want to grab a comic or graphic novel to read while you jam to your albums. Criminal Records is certainly a staple in Little Five Points, and worth your time.
1154 Euclid Avenue NE
Atlanta, GA 30307
Monday-Saturday 11:00 a.m. – 9:00 p.m. & Sunday 12:00 p.m.