Atlanta fans are gearing up for their very last Falcons game inside the Georgia Dome, and they're hoping to send the old stadium out with a victory over Green Bay. As much as it would mean to Atlanta natives for the Falcons to win this home game against a quarterback like Aaron Rodgers (especially after those fake noise comments), it would be downright historical to see the Falcons back at the Super Bowl. Georgians haven't seen their football team make it to the Super Bowl in over 15 years but with an MVP quarterback and the league's best offense, it seems like this may finally be the year the Falcons truly Rise Up. If they are truly eager to make their dedicated fans proud, however, here are some important keys they'll have to remember to win a ticket to Super Bowl LI.
Force the ball out of Rodgers' hands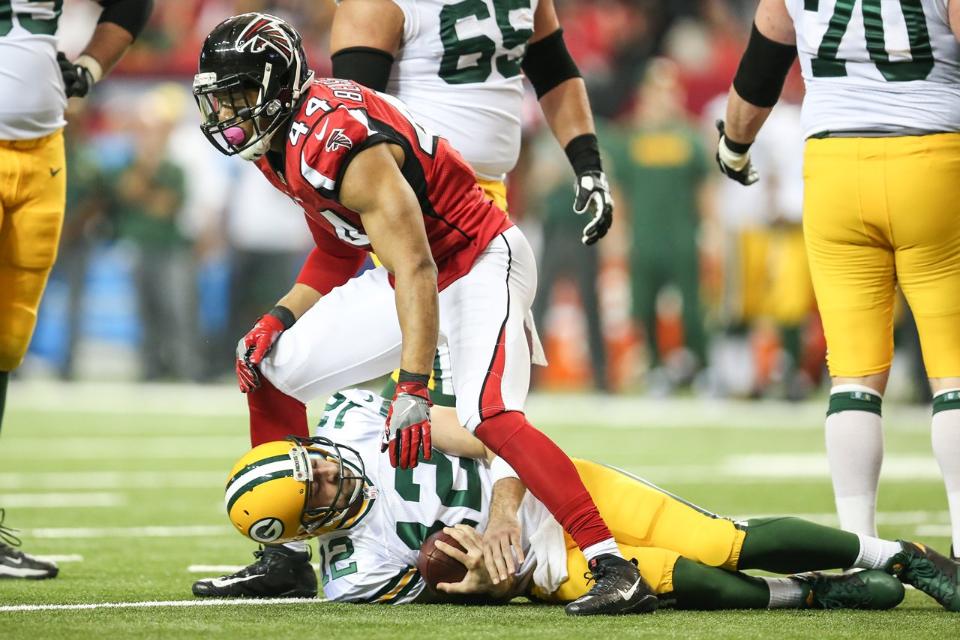 This is obviously easier said than done. Aaron Rodgers can move in, out, and around the pocket better than any quarterback in football, and can make near perfect throws from practically anywhere on the football field. If his receivers are being tightly covered, it's no big deal, he'll just pick up the first down with his patented pump-fake before he turns on his deceiving speed and shiftiness.
The Falcons faced a similar test in Russell Wilson last week, and handled that decently, but there might not be a single soul who has the football IQ that Rodgers possesses. Look for edge rushers such as Vic Beasley to keep Rodgers between the hashes, while Grady Jarrett and the interior linemen try to create a push up the middle. If that doesn't work, Dan Quinn may utilize someone quick like Devondre Campbell to spy Rodgers, as he did on Wilson last week. If Rodgers is creating the time in the pocket that he has been recently, this game could quickly turn into a straight shootout.
Balance the run and pass on offense
Kyle Shanahan has been a mastermind this season, molding an offense that is vaunted both on the ground and in the air. Atlanta boasts the (in all likelihood) league MVP, arguably the best receiver in the world, and statistically the best RB duo in the NFL. Though it may be tempting to continue testing the Packers secondary, Shanahan should continue what he's been doing all season and pound the rock with Freeman and Coleman. If he does so, the Packers defense will be on their heels the entire game, and it will also open up the play action for Matt Ryan to execute much more effectively.
Exploit Green Bay's secondary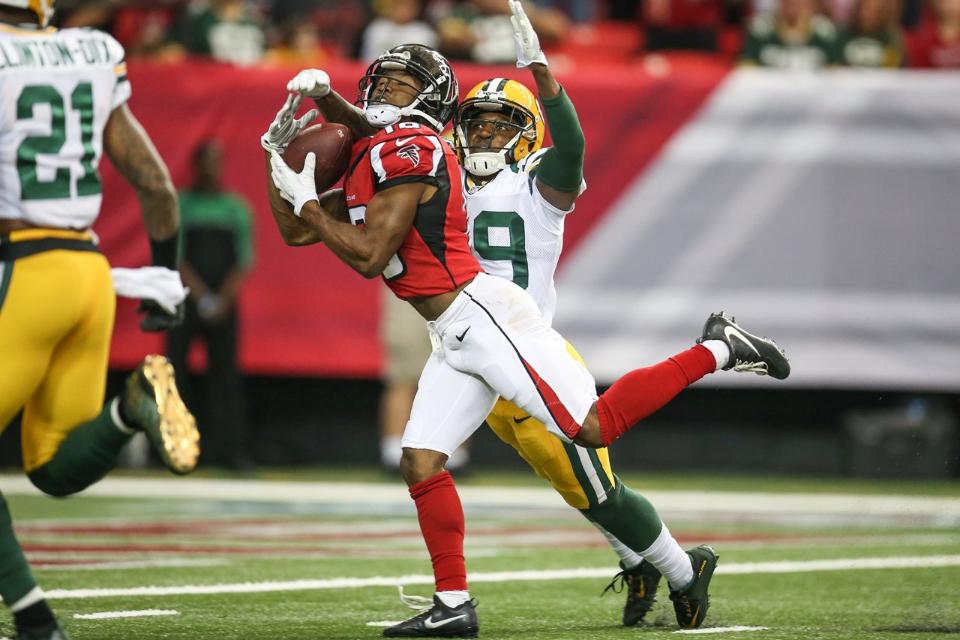 While the Falcons must run the ball to keep the defense honest, there will be no shortage of big-play opportunities throughout the game. This Packers group has been among the league's worse in pass defense, and over their past three games, have surrendered a laughable 306 yards per game. With safety Morgan Burnett and cornerback Quinten Rollins listed as questionable in a matchup with the leagues best offense, this could be a field day for Matt Ryan and company. If the Falcons offense come out hitting on all cylinders, all it could take is a few stops on defense for Atlanta to take the NFC title.
Win the turnover battle
We said it last week and we'll say it again: turnovers win and lose games. The NFC Championship could come down to one mistake, so it's vital that the Falcons take this battle. Against Seattle, Atlanta was +2 in turnover differential, and guess what? It was a commanding win. The offense just needs to continue what it's been doing this entire season by securing the football and making low-risk throws. Defensively, Atlanta was top-10 in the regular season at forcing fumbles, as Dan Quinn has preached going for the ball rather than just the tackle. Interceptions on Aaron Rodgers are extremely hard to come by, but if this defense can snag one, it could mean a trip to Houston.
Fans: BE LOUD!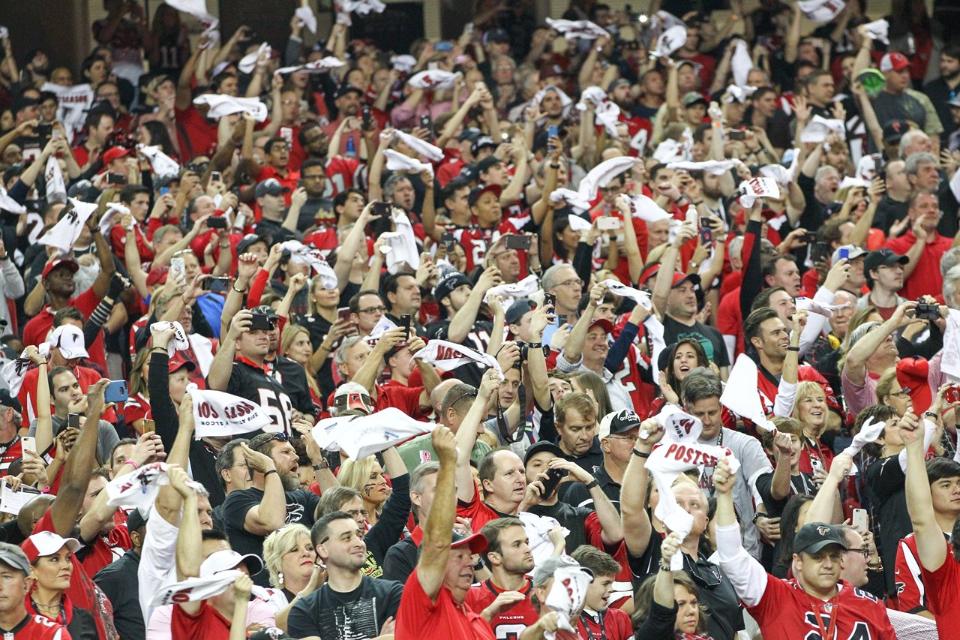 Ask any quarterback and they will tell you that trying to communicate at the line-of-scrimmage in deafening noise is an absolute nightmare. With Rodgers playing the way he currently is, Dan Quinn and this defense will do everything they can, but the fans will need to have an impact as well. Like CenturyLink Field and Arrowhead Stadium, the Georgia Dome can reach decibels that make it nearly impossible to orchestrate an offense without making tough signal and command adjustments. So fans, it's up to you to make Aaron Rodger's job as difficult as humanly possible, and hopefully help take the Falcons to their first Super Bowl since 1998.