Recently, an AJC investigation discovered that a division within the Georgia Department of Revenue has been using millions of dollars seized in criminal investigations to buy personal items.
Items such as trips to Disneyworld, engraved firearms, tactical gear, a fleet of cars and more. The Office of Special Investigations at the Georgia Department of Revenue has been padding its budget rather than returning the money to the state treasury for years.
Here's WSBTV's coverage:
Former Clayton County Sheriff deputy Joshua Waites was the person under fire for the spending. Just last week, Waites announced his resignation after being accused of lying under oath about his resume, claiming he received a degree that he never earned but the department ended up firing him before he could resign. On a side note, early this year Avery Niles who was apart of the Department of Juvenile Justice tried to resign after admitting he also lied on his resume. His resignation was denied and he was fired.
Under Waites's leadership, the Department of Revenue spent $2.9 million over the last four years.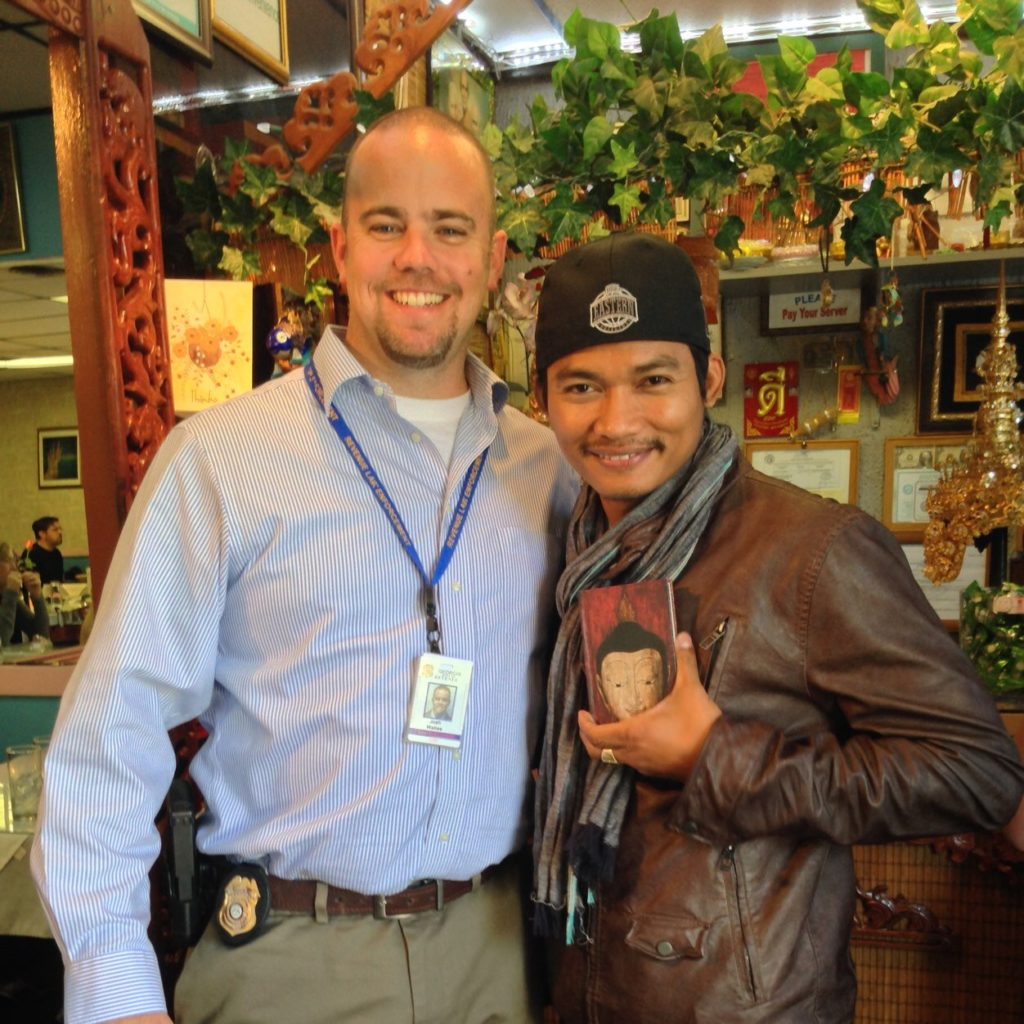 The AJC reports, that Waites' office obtained the money now under investigation from criminal investigations — most of which appear to involve alleged illegal use of video gambling machines often found in convenience stores.
State law allows stores to have such machines, as long as winnings aren't paid out in cash. When state and local authorities believe operators are breaking the law, they file criminal charges.
But they can also file a civil case against the owner of the store to seize their assets.
Oftentimes, owners of the stores agree to settle the cases, turning over their stores to authorities. The stores are then sold and the money from those sales is divided up among the Georgia Lottery, local district attorney's offices, local law enforcement agencies and, sometimes, the state department of revenue.
State law says money seized by the state is "subject to appropriation from the general fund." This seems to say that state forfeiture funds should first be deposited into the general fund and then be dispersed as determined by the General Assembly.
The state's forfeiture law also says it's the intent of the General Assembly for the money to help fund the state's indigent defense system; the Georgia Crime Victims Emergency Fund; law enforcement and prosecution agency programs; drug and mental health treatment; or the state's judicial system.
The issue is the department of revenue has not shared any forfeiture collections with the defense system, crime victims fund or the judicial system. It has only spent forfeiture funds on itself.
Reality television star Todd Chrisley has been on the frontline speaking out against the corruption sharing this to his Instagram slamming Department of Revenue employees.