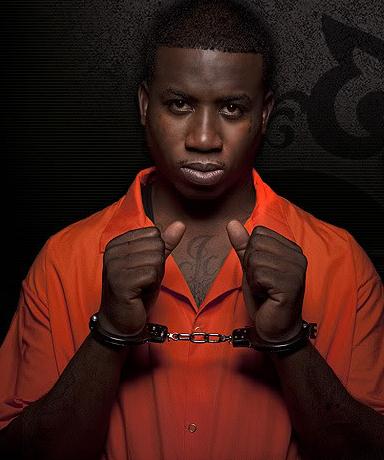 Rapper Gucci Mane will spend the next six months in jail in Georgia after admitting on Tuesday to pushing a woman out of his car earlier this year.
The rapper, whose real name is Radric Davis, pleaded guilty to two counts of battery, two counts of reckless conduct and one count of disorderly conduct, said Emily Gest, spokeswoman for the DeKalb County Solicitor-General's Office.
According to police, the 31-year-old Mane picked up a woman at a suburban Atlanta mall in January, invited her out for breakfast and then tried to offer her $150 to stop by a hotel with him.
When she refused, he pushed her out of his car while it was in motion. She was taken to the hospital with "soreness and pain."
A judge ordered Mane to complete 12 weeks of anger management classes, plus pay the victim $5,090 for her medical bills and a $3,000 fine, Gest said.
"I am pleased that justice was achieved for the victim because this defendant's behavior showed a willful disregard for a woman's personal safety," DeKalb Solicitor-General Sherry Boston said in a statement.
Mane has appeared in remixes with the Black Eyed Peas and Usher. In 2001, the rapper was arrested for cocaine possession and spent 90 days behind bars.
He served a six-month prison term in 2005 for assault. In 2009, he was behind bars for a year for violating probation for that assault.