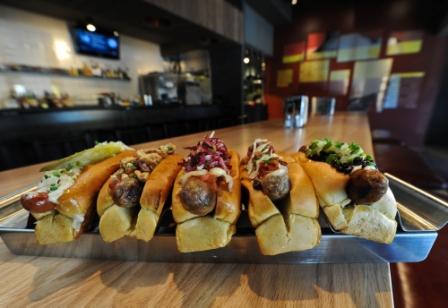 It was rumored, and now it's happening: HD1, Richard Blais's "haute dog" concept in Poncey-Highlands, is turning into a Flip Burger Boutique. The restaurant will close this Sunday, August 18, for eight to ten weeks of renovations and will reopen as the fourth location of Blais's burger joint. The restaurant will also, finally, get the rooftop bar that it's been teasing since it opened in 2011. The menu will include Flip's burgers, shakes, and sides, but will also "[pay] homage to the best-of-the-best in HD1 hot dogs." See the full press release below
HD1 IS GETTING FLIPPED THIS FALL!
FLIP burger boutique is pleased to announce the opening of their 4th location in the Poncey Highlands neighborhood of Atlanta at 644 N. Highland Avenue. The company will convert their HD1 Restaurant to a Flip burger boutique over the next eight to ten weeks. HD1 will cease operations beginning this Sunday, August 18 following dinner service.
"We are fully committed to growing the FLIP brand and expanding our strong reputation for innovative food in a high energy and fun environment. Moving forward, FLIP burger boutique will be our primary focus," said co-owner Barry Mills.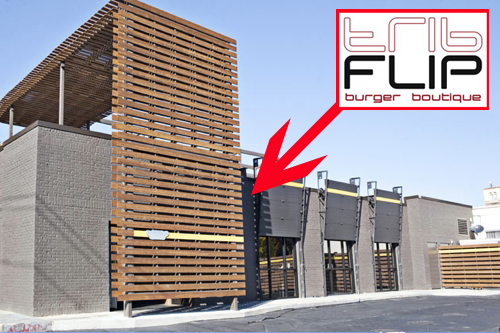 Once complete, FLIP will feature a highly anticipated rooftop patio with open air dining and outdoor service options while the interior décor will speak to FLIP's strong, modern design esthetic.
"It's an exciting period of growth for FLIP and the demand for gourmet burgers is at an all time high," said Chef Richard Blais. "At the Poncey-Highland location we will infuse our signature burgers, shakes and sides to the menu while paying homage to the best-of-the-best in HD1 hot dogs."
The restaurant's popular neighborhood bar program will feel very much the same and valet parking will be added.