via AJC
Mark your calendars: The city of Marietta has announced the line-up for its Winter Wonderland festivities.
The inaugural Winter Wonderland in the Marietta Square will run from Nov. 20 to Jan. 4, with a Christmas tree lighting ceremony happening on December 3.
Children will get to meet Santa Claus starting at 5:20 p.m. and the Christmas tree will be lit at 6 p.m., according to the city.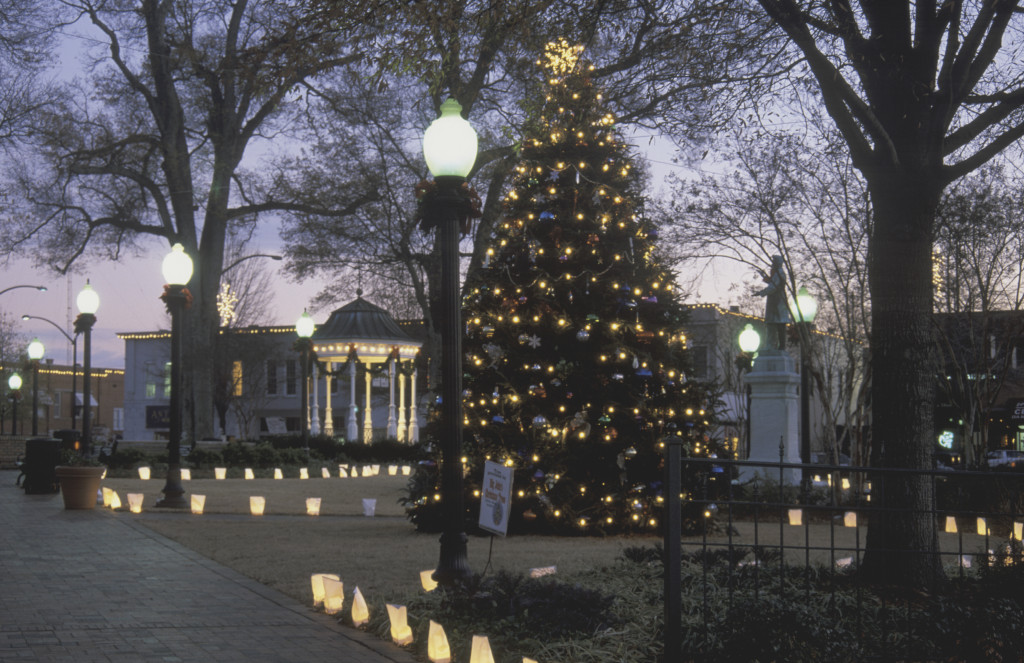 There will be rolling lane closures in the area for Santa's arrival.
The Winter Wonderland will also have Marietta's first ice-skating rink in Glover Park, which will open Nov. 20.
The ice rink will be open on Thanksgiving, Christmas and New Year's Day, according to the city.
A menorah lighting ceremony will be hosted by Congregation Ner Tamid on Dec. 13 from 6 p.m. to 8 p.m. in the city squate, according the Marietta.
There is a New Year's Eve party in Marietta Square, including a ball drop, scheduled for Dec. 31.
The two Cobb County parking decks and Marietta's parking deck are free after 5 p.m. and on weekends.  There are many paid parking lots around Marietta Square.
WINTER WONDERLAND AND ICE RINK HOURS
Winter Wonderland in Marietta Square will be open daily from November 20 to January 4.
Monday through Thursday: 4:30 p.m. to 10 p.m.
Friday: 4:30 p.m. to 11 p.m.
Saturdays: 10 a.m. to 11 p.m.
Sundays: Noon to 10 p.m.
Cost: $12 (fee includes entrance and skate rental)