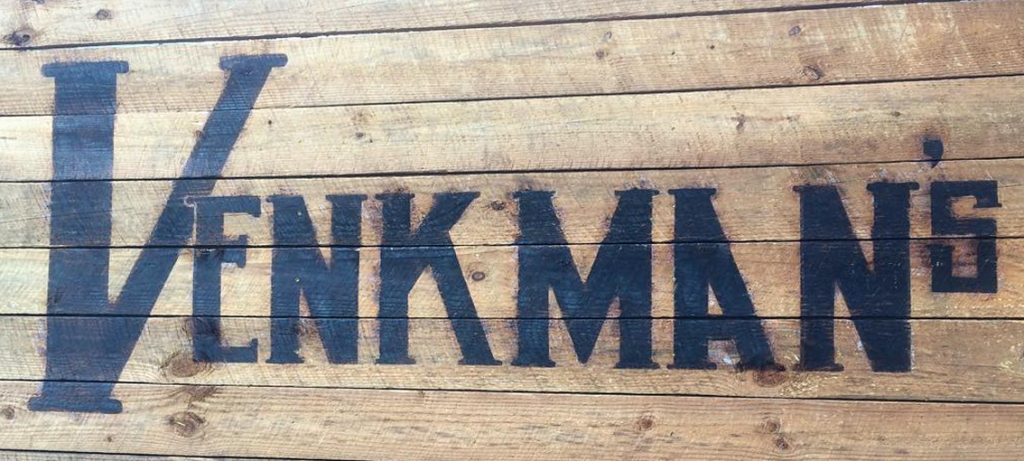 Each month in 2016, GAFollowers will spotlight a different date-night spot for you and your boo to try out. In January, Venkman's is the place to be, and there is no shortage of reasons why…
First, Venkman's is co-owned by two of the smooth singers in Yacht Rock Revue, Peter Olson and Nick Niespodziani. After traveling the world with their 70's and 80's soft rock covers, the band took notice of other venues that merged food and environment to craft an incredible experience for anyone that walks in the door. In Peter's words, "Myself, Nick and our band mates have always been passionate about curating every aspect of our show." From their travels, they noticed that places like The Hamilton in Washington DC and Brooklyn Bowl in New York City provided inspiration for doing Venkman's right, fusing food, drink, music and environment to provide an unparalleled experience for any attendee.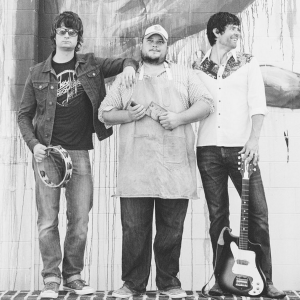 Next up, Nick Melvin, the third co-owner in the new Old Fourth Ward restaurant, is a self-described Louisiana boy who loves great bourbon, bluegrass, farms, and all things pickles and pork. He and his musical partners worked on Venkman's for three years before finally opening the doors to one of Atlanta hottest new restaurants and venues. He brings his love for farming and food to Venkman's menu, which he has crafted through his chef experience at Murhpy's, Empire State South and Rosebud, amongst others. The food at this place was nothing short of mouthwatering…
For appetizers, we tried the smoked trout beignets (below), eggplant hummus and NOLA style BBQ shrimp (above). The beignets were melt-in-your-mouth doughnuts with a feint hint of savory smoked trout accented by a sweet apple-honey-based dipping sauce. The eggplant hummus proved salty and smooth enough to keep us taking bite after bite without having much to say in the matter. My favorite appetizer was from Chef Nick's hometown of New Orleans. The BBQ shrimp was plump and packed with flavor and zing, and they were kind enough to provide "Sopp'n Bread," so we could soak up every last drop of the delicious barbecue sauce that the shrimp were swimming in.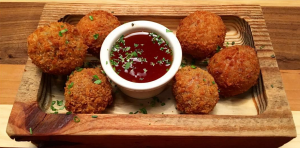 After the appetizers, I decided to try out the pulled lamb shoulder cuban with house lamb bacon, white cheddar cheese, pickled green tomato and cumin mustard on a cuban roll (below). The sandwich was a meaty, melt-in-your-mouth delight accompanied by salty, full-bodied fries and an Orpheus Life Death Life Truth IPA, which was on draught at the bar. I was so full on appetizers that I ended up taking half of the cuban home to enjoy the next day, and it was just as delectable the second time around.
After finishing up our food, Yacht Rock Revue graced the crowd with their tangy tunes and synchronized steps. They are masters at getting the crowd involved, swinging around the dance floor and singing along to the songs that everyone (and their mother) knows. They will be playing every Thursday night in January at Venkman's, and they're an act you must see at least once in your life. You can make reservations and learn more by visiting Venkman's site, and we'll see you there!