Already, 2016 is on track to be the hottest year on record. In Georgia, we can definitely feel it, so now's a great time for a last-minute escape to Six Flags White Water in Marietta.
A day of crashing around water slides and floating in the pool is just what you need to try to drown out the realization that summer is ending. It works pretty well.
If you haven't been in a while, the park has added and updated a few attractions. New this year is the Wahoo Racer, the world's tallest slide of its kind, featuring six toboggan-style tube lanes that you race down head first.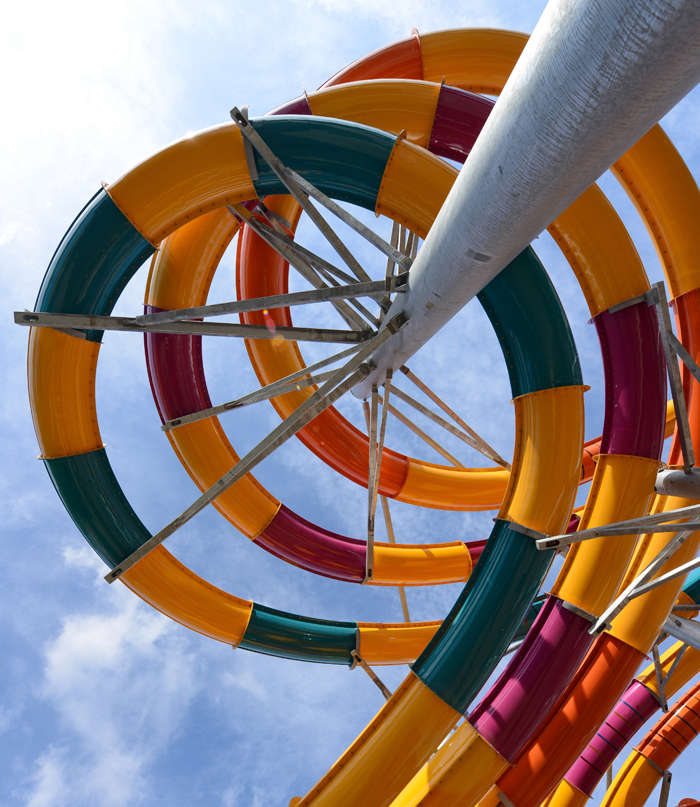 Last year, they introduced the Dive Bomber, currently the tallest slide in the park, which almost feels like a free fall.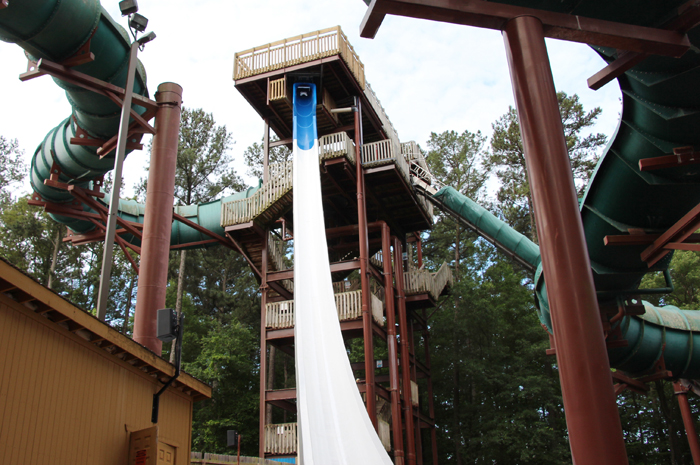 You may have seen it this summer featured on the Travel Channel's Xtreme Waterparks. Riders enter the slide through a trap door that releases and hurls you down 10 stories and nearly 90 degrees in under 10 seconds flat. It's not for the faint of heart.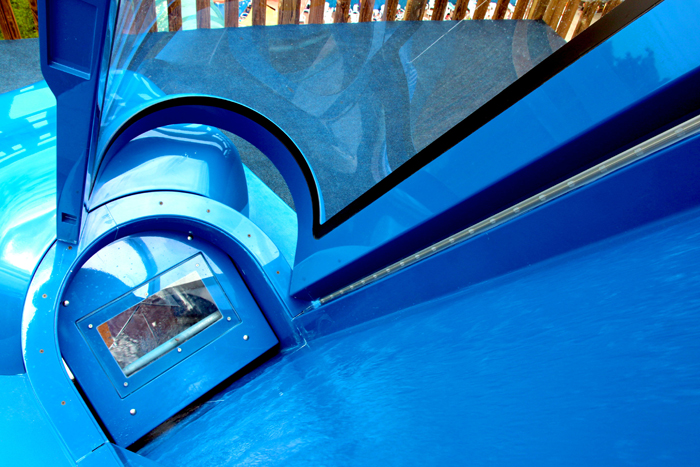 Thrill-seekers will also love the Tornado and Typhoon Twister. As the names imply, both involve a large funnel that you raft down before shooting out into a pool below. The Typhoon Twister is the newer ride, added in 2013. It's a four-person tube, meaning one of you is going down the slide backwards, that starts with a tunnel and opens into the 67-foot-wide funnel.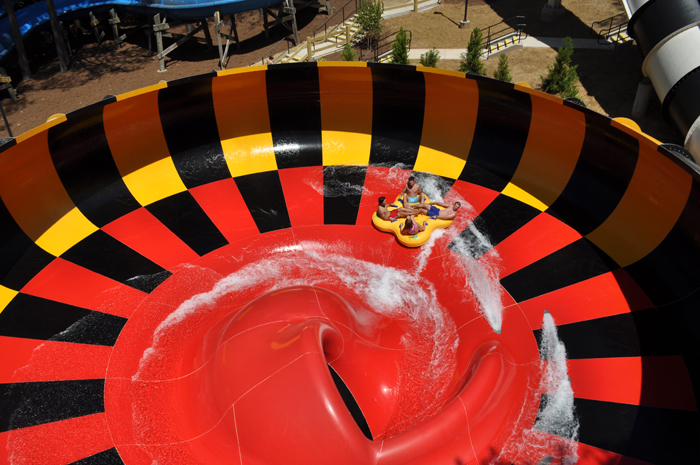 The Tornado, though, is my favorite. As you head in, you're rafting along at about 35 feet per second. But when you hit the eye of the Tornado, your raft starts swaying side to side. Swaying sounds like what you do on a porch swing. This swaying swings you 180 degrees so you're perpendicular to the ground — twice — and holding on for dear life and probably screaming, too. With happiness, terror, both, it's hard to say. It's amazing.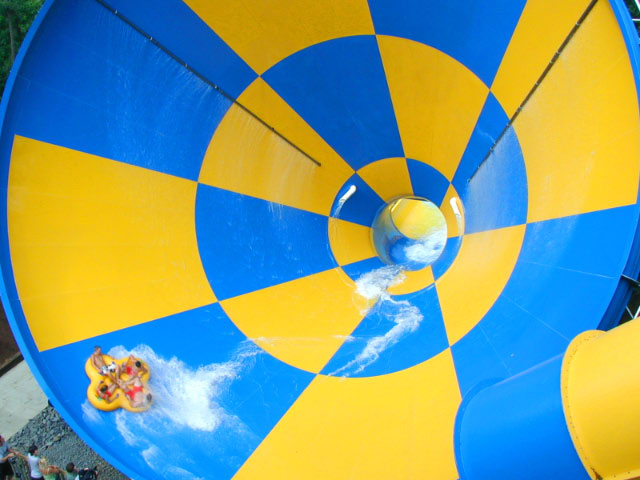 Luckily, there's plenty of places to relax like the wave pool and the Hooch. Some of the slides, like the Bahama Bob Slide, are pretty tame though still lots of fun. Others, like the the Caribbean Plunge, deliver massive thrills (hello, 50-foot drop in three seconds flat) but don't have as long of lines as the newer attractions.



Tips Before You Go
Arrive early. The park opens is open 10:30 a.m. to 6 p.m. on the weekends in August and September. You'll want to make the most of your time by getting there before the crowds at noon.
Drink water. When you're soaked in water, you might forget you're thirsty, but don't forget to stay hydrated. The park makes it easy. Ask for tap water at any of the restaurants or concession stands, and it's completely free.
Go in a group. The more friends, the better. Several of the rides include multi-person rafts and the Wahoo Racer in particular is fun when you have six people to fill each of the racing lanes.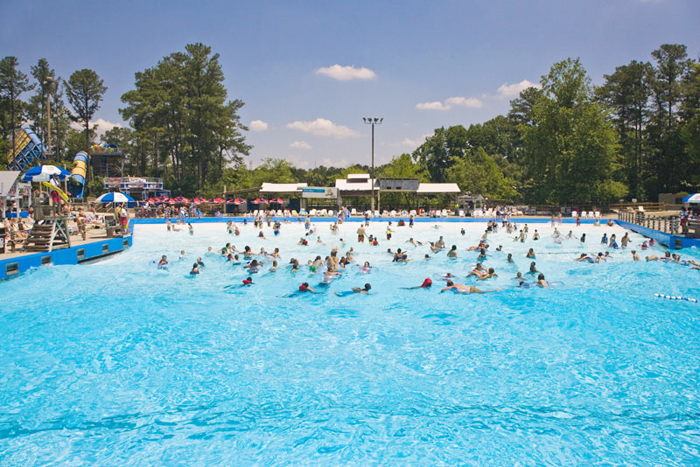 Other Practical Info
Parking is $15 per day. You can buy a pass in advance online and possibly save money, but I didn't see a price difference at the gate. Admission tickets, however, are better online. They start around $38 if you buy them at least a day in advance.
What about the weather? If it rains, don't panic; rides often keep running and you certainly don't have to worry about getting your clothes wet. If it gets bad and the park has to stop operations for more than an hour, you can ask for a rain check when you leave if you show your receipt. Depending on the weather and time of day, it might be a better plan to grab some food and wait it out. When the rain stops, you'll find the park thin of crowds and the lines much shorter.
According to White Water, other times to visit to avoid the crowds are late August and early September, especially on Sundays.