The Atlanta Hawks regular season is running spectacularly. With only four less wins than the NBA's reigning champions the Cleveland Cavaliers, the Hawks currently rank as the number 4 team in the Eastern Conference. Despite the many trades, our Atlanta Hawks' players continue to dominate on the court and upkeep their commitment to staying "True to Atlanta."
"True to Atlanta" is more than a catchy phrase and hashtag helping brand the Atlanta Hawks but the organizations honest commitment to our city. This season, the Atlanta Hawks are taking extra interest in reaching Atlanta's youth and will feature a half-time performance by Atlanta's own "King of the Teens," Lil Yachty on Friday, January 27th.
The 19-year-old product of Pebblebrook in suburban Atlanta was recently named to Forbes' 2017 Class of "30 Under 30," a group described as a batch of diverse, young innovators. In addition to recording a few popular mixtapes, Yachty is the face of an exclusive clothing line and also starred in a national ad for a soft drink. He will become the latest Atlanta-bred star to perform at a Hawks game over the past three seasons, joining a list that includes 2Chainz, T.I., Jeezy, Ludacris and Gucci Mane.
"I grew up in Atlanta, so it's very exciting to take the stage at Philips Arena, especially during a Hawks game," said Lil Yachty. "The Hawks are really connecting with a younger fan base, so I think collaborating with the team for a halftime performance is a natural fit for both of us."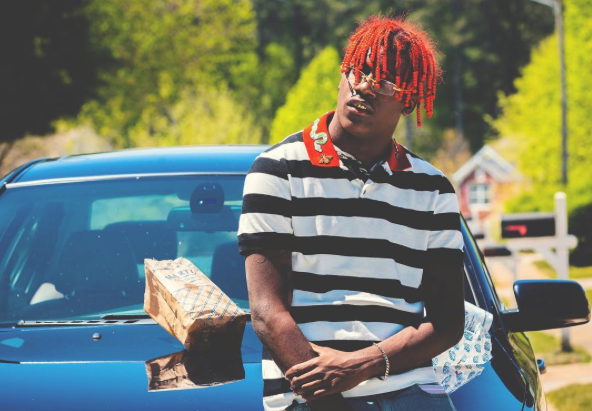 Lil Yachty's performance is more significant than a half-time show but also represents the Atlanta Hawks effort to reach Next Generation Hawks Fans. "Lil Yachty is an up-and-coming superstar with whom we are very fortunate to collaborate (with) this season," said Atlanta Hawks CEO Steve Koonin. "His music and his brand represent the next generation Atlantans who attend our games, and his halftime performance promises to create an electric environment at Philips Arena."
Fill your weekend with Atlanta sports and run with the @ATLHawks on Super Bowl weekend. Find out more here: https://t.co/I7B3ELbrO6 pic.twitter.com/nUbh9tRWj9

— Everything Georgia (@GAFollowers) January 24, 2017
Steve Koonin and the Atlanta Hawks commitment to staying "True to Atlanta" extends beyond sharing Phillips Arena with Atlanta artists. Earlier this month, Koonin made a special appearance for the Grady Memorial Debut Baby Club. "The Atlanta Hawks are rooted in Atlanta but I don't think there's an institution that is more Atlanta than Grady Hospital. This place means so much to our city. The quality of care, the importance, the beacon that knowing when troubled times come, Grady's there but also now to celebrate when great times come. When a family comes together, Grady is part of that. That was something that was irresistible to us."
January 11th, 2017, the Women's Center of Grady Health System hosted the launch of the Hawks Baby Club.  The exclusive program provides "Welcome to the Club Kits" containing a co-branded onesie, receiving blanket and membership certificate to the estimated 3000 plus babies born annually at Grady.
This slideshow requires JavaScript.
"Now, a little secret. We're doing a marketing program, but we're really doing future recruiting for the Hawks. You can hear some of our future players (and) guest," said Steve Koonin with his warm sense of humor. "Everybody will receive a beautiful receiving blanket with the Hawks, Grady logo, a onesie, which Taurean (Prince) declined to model for you today. We want to be True to Atlanta. (For) that, we recognize the family, fans, and the future."
Koonin's outreach to Next Generation Hawks Fans is only a small glimpse into how he's keeping the Hawks "True To Atlanta." Since joining the Hawks in 2014, Koonin was named one of the 100 most influential Atlantans of 2015 by Atlanta Business Chronicle and one of Atlanta Magazines "Most Powerful People Shaping Atlanta."  With that much influence and power, let's see what more great things the Hawks do.