This kid will always think his dad is superman after being saved from a serious injury between the kids' face and a baseball bat flying at him.
This happened during the Braves spring training game last Saturday against the Pittsburgh Pirates. The dad Shaun Cunningham told the new that he was watching the Pirates play the Braves as apart of an early birthday present for his son.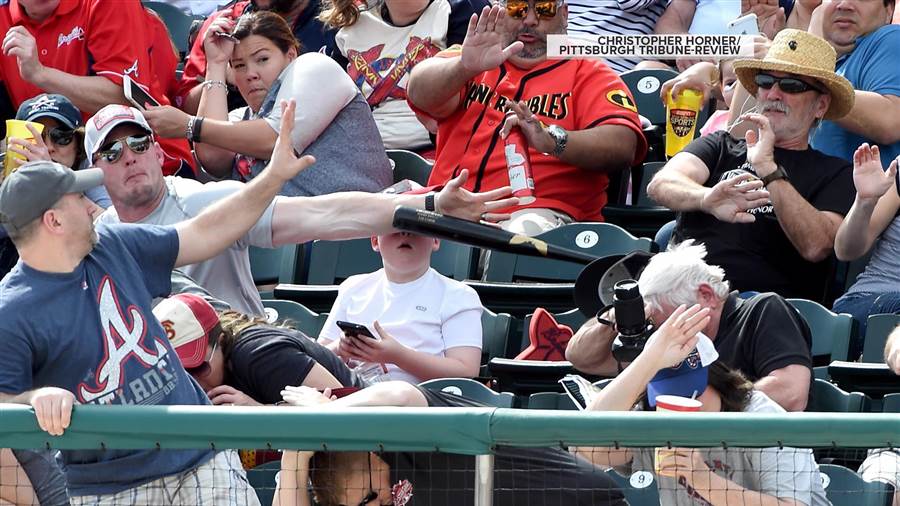 When Landon was looking down to send his mother a text, Shaun says he saw the bat slip out of the players hand.
"It was headed towards us and I didn't have alot of time to react and I just did whatever I could to try to block it or deflect the bat and really no idea how close it came to my son's face until I saw the picture Sunday night," he said.