After missing the past two games while healing from a toe injury, the NFL's leading receiver Julio Jones will be making his anticipated return to the field for Atlanta's second meeting with the Carolina Panthers.
Yes, he is still number one in yards heading into Week 16 (Odell Beckham Jr. currently has more after having already played his Week 16 game on Thursday Night), showing how dominant of a season the 27 year old receiver has had.
Any Falcons fan, or Julio-owning fantasy player, has to be ecstatic to hear this news, especially after remembering what Julio did to the Panthers earlier in the year. He became only the sixth player in NFL history to hit the 300 yard mark in one game, as he absolutely torched Carolina's secondary play after play in front of a packed Georgia Dome.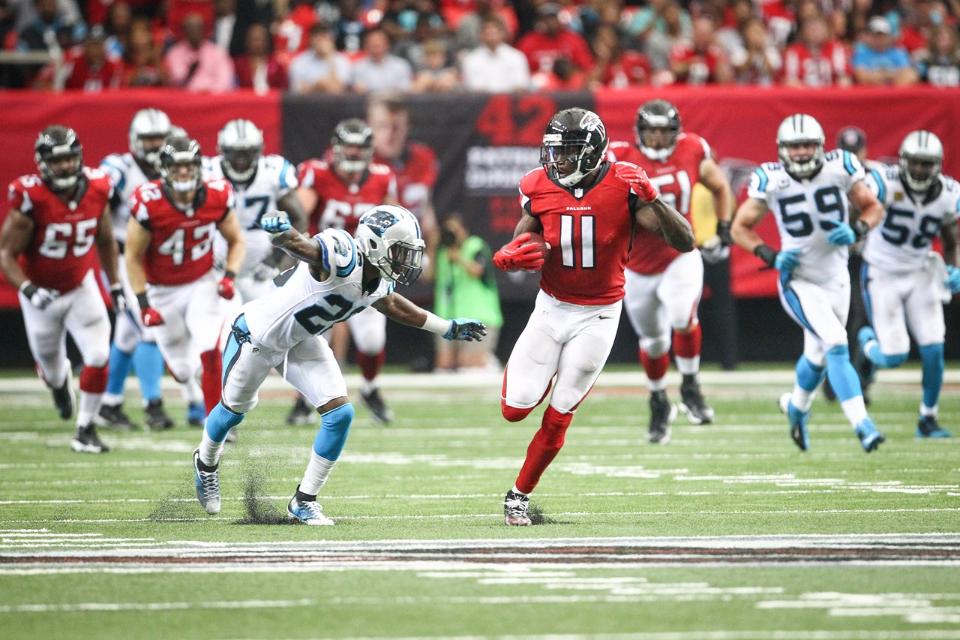 Julio and the crew will be looking to replicate their dominating performance on Christmas Eve. Reaching 300 again is unlikely for Julio, as he will in all likelihood draw much more attention this time around. However, coming out with a win is of utmost priority for the team, and Julio will do whatever is asked of him in order for that to happen.