TYBEE ISLAND, GA –
The controversial unplanned beach party known as Orange Crush has come and gone on Tybee Island.
Hundreds of partiers hit the beach Saturday but it's another year where some party goers left more than just their foot prints behind.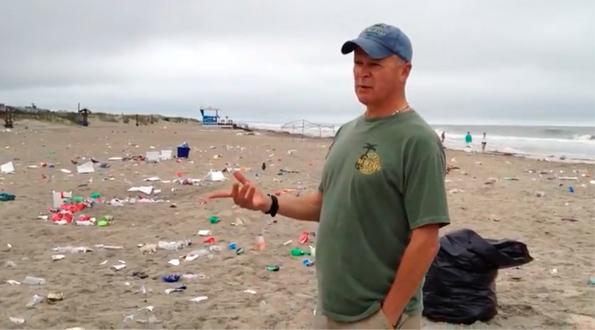 Even before the sun began to rise on Sunday volunteers picked up what Orange Crush goers left behind.
"It is still a mess and all up and down the beach is covered in trash. You could see where it washed out and washed back in. It's very sad, very sad that young people can't clean up behind themselves anymore," said volunteer and Tybee Island resident, Sandy Helmly.
In an effort to stop trash going into the ocean cleaning crews started picking up litter along the tide line once the party ended on Saturday.
"A lot of people were here last night, I mean even after the sun went down at night with flashlights out here cleaning up," said Tybee Island Mayor, Jason Buelterman.
The Mayor of Tybee Island said the cost to handle Orange Crush crowds is relative to other large events like the 4th of July.
"We did not pay for extra officer support other than the money incurred to pay our own officers out here who normally wouldn't be out here. There is an expense involved in cleaning up the beach," said Mayor Buelterman.
While it was easy to spot aluminum cans, bottles and paper products some of the volunteers had trouble finding the younger people who partied helping out.
"Where are you now? By the time you get here everything is cleaned up," said Helmly.
Some local college students did wake up early to do their cleaning part.
"I felt since I was here yesterday participating that I should be here cleaning as well as everybody else," said SSU student, Jasmine Waite.
Some people who live on Tybee Island said Orange Crush caused a traffic nightmare and some of the party goers didn't know how to behave themselves.
"The kids up and down the street the language was filthy, up and down in people's yards using the bathroom. It was sad," said Helmly.
Helmly said Orange Crush isn't getting any better and something must be done.
"We have people down here every day, everybody cleans up, there is some trash left but not to this extent," said Helmly.