Outkast is having an outstanding year! Earlier this year, Outkast announced 40 festival dates around the country only 1 performance being in the state of Georgia. We've actually had the great opportunity to meet Andre 3000 and watched Outkast perform at Counterpoint in April. Rumor has it that Outkast may perform at Music Midtown this year.
Here's 3 Reasons Why Outkast May Perform at Music Midtown 2014.
1. Today @MusicMidtown followed Outkast on Twitter.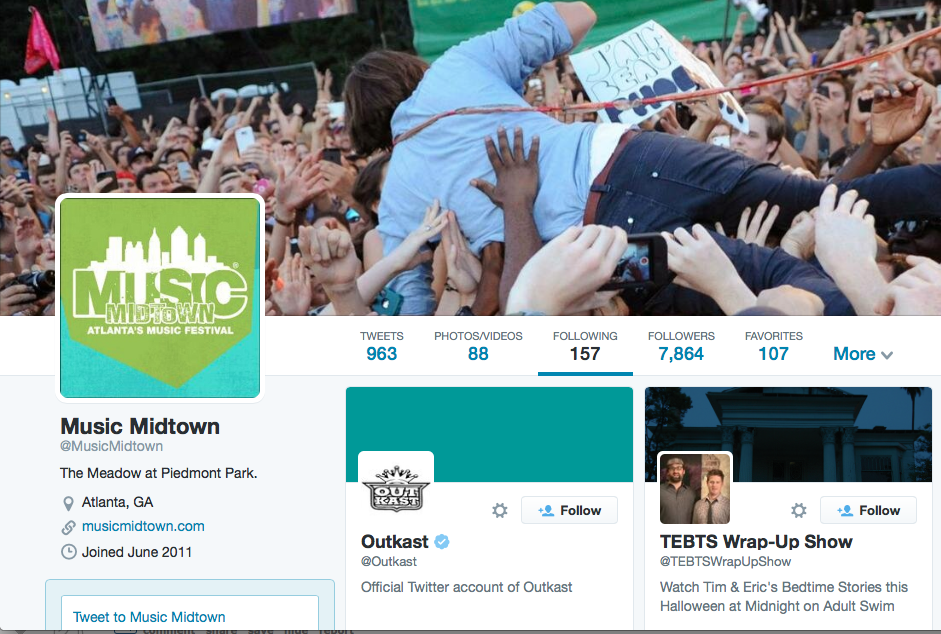 2. Outkast is already on a 40 date festival tour around the country. Why wouldn't they do a show in Atlanta? The city that birthed their legacy.
3. Outkast tour dates have an opening around the time Music Midtown usually is. September 20th was last years festival.