Yeezus has RISEN and today is his birthday, June 8th. Kanye is a polarizing figure in today's pop culture and is arguably one of the best rappers in this generation. Before Kanye was an iconic music artist and top producer, he was just a kid from Chicago with big dreams. But little do most people know, he was born in Atlanta, GA! Donda West, Kanye's mother, was an English Professor at Clark Atlanta University. His father, Ray West, was the first black photojournalist at the Atlanta Journal-Constitution.
Kanye is the driving force of today's hip-hop and has been named as an influence by today's stars like Drake, J. Cole, A$AP Rocky and Kid Cudi. Yes, Kanye rubs people the wrong way for many reasons, but his contribution to the culture is second to none.
Kanye has an extensive catalog which spans over 10 years and could be said never had a flop. Here are the rankings of Kanye's albums from Worst to Best.
8. Cruel Summer (2012)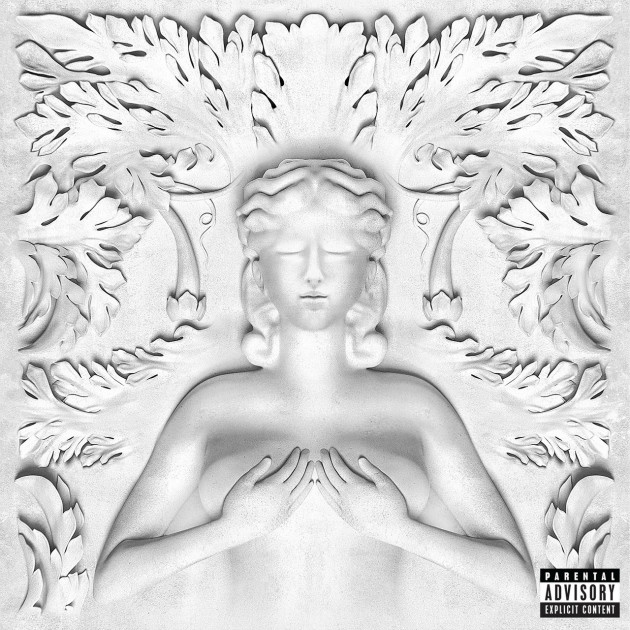 Not truly a "Kanye album". It's more of a collaboration of G.O.O.D. Music artists. Definitely not one of the best albums, but it sure did come out with some bangers as singles. Who could forget "Mercy"? That song was the summer anthem of 2012 and carried on even further than the season. Don't forget about everyone's favorite song to listen to in the club with your "Clique". Not the best work, but it did come with some bangers.
7. 808s & Heartbreak (2008)
This album was dropped after the passing of Donda West in 2007. It was shocking for people at the time and some thought of this album as a joke. But this album helped push the culture in a new direction. It showed raw emotion from Kanye and the autotune help give him a new voice to express his emotion. It could be said that this album helped give us the artists of today that sing with raw emotion like The Weeknd, Drake and Kid Cudi. A top album because of the change in culture.
6. Yeezus (2013)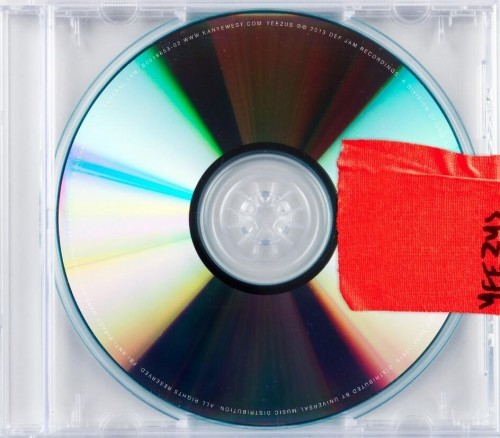 Experimental, dark, revealing and shocking. This definitely will not go down as one of Kanye's most popular album, but could be said to be one of his most progressive album. More heavy on the metal and less on the traditional hip-hop. From the promotion of the album (which was seen as not traditional especially with no radio singles) to even the album cover (which was seen as very minimalist), Kanye took a very different approach to this album. Wouldn't be seen as a top album at the time, but I believe it will be regarded as one of his best works years from the original date like 808s & Heartbreak is.
5. Watch The Throne (2011)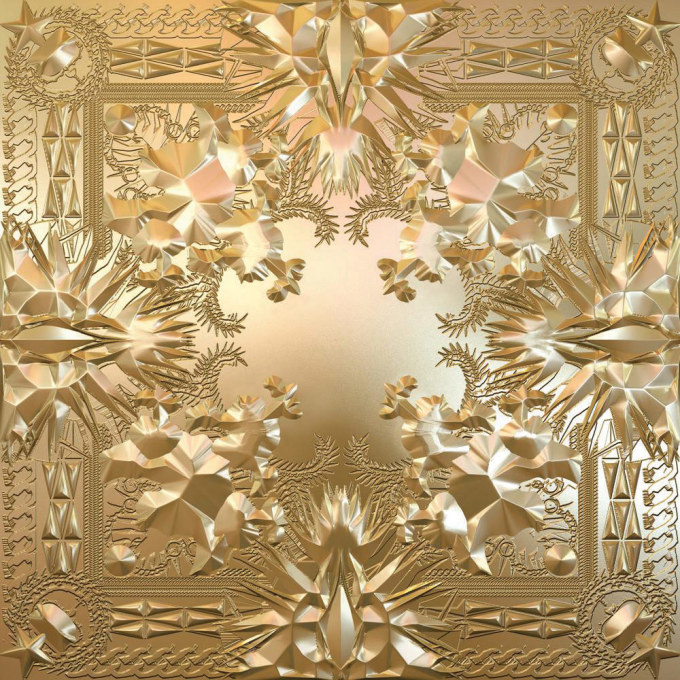 Many have seen this album as very materialistic, but who cares? Kanye and Jay-Z collaborated and produced a very fun album to listen and had some club bangers. I still believe that Kanye and Jay-Z should have made the "Otis" music video in Georgia, but oh well. The tour (which was kicked off in Atlanta) was historically one of the highest grossing hip-hop tours ever.
4. Graduation (2007)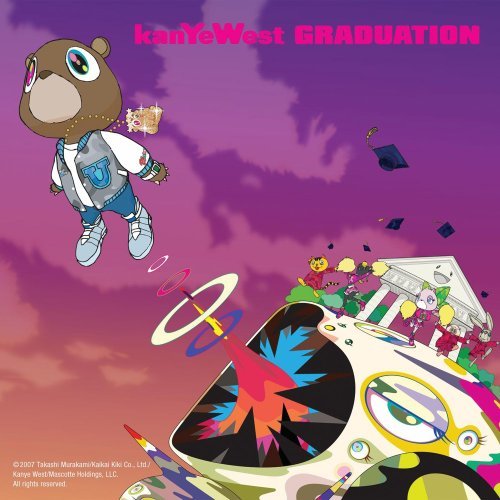 Who could forget the duel of album sales between Kanye and 50 Cent? When 50 came onto the scene, he was the traditional gangsta rap and took the industry by storm. Kanye was the complete opposite. Raised in the middle class and was very into style and sampling. When Kanye won the record sales battle between the two, this marked the end of the gangsta rap era and Kanye was here to stay (even though he wasn't going anywhere anyway). This album was basically the end of the "College" series and Kanye had graduated to the upper echelon of the hip-hop culture.
3. Late Registration (2005)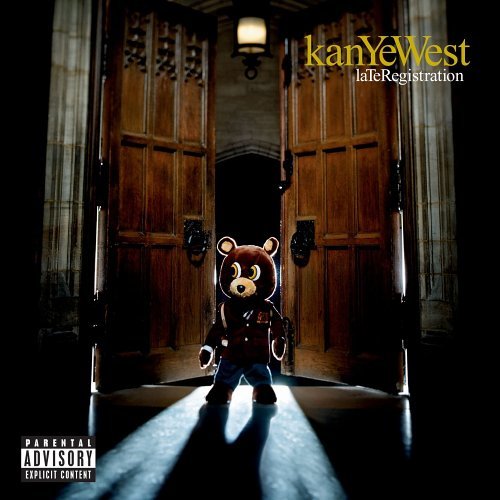 Any artist that comes out with a critically acclaimed debut album, it's hard for them to follow-up with an amazing follow-up. "Late Registration" was the follow-up to "The College Dropout" and it did not disappoint. This sophomore album was another classic released by Kanye and helped propel him into instant stardom. In my opinion, the album is AMAZING, but I would cut out 2-3 tracks. Either way, the album received widespread acclaim and could be held as one of the greatest albums in Kanye's catalog and even in hip-hop history.
2. The College Dropout (2004)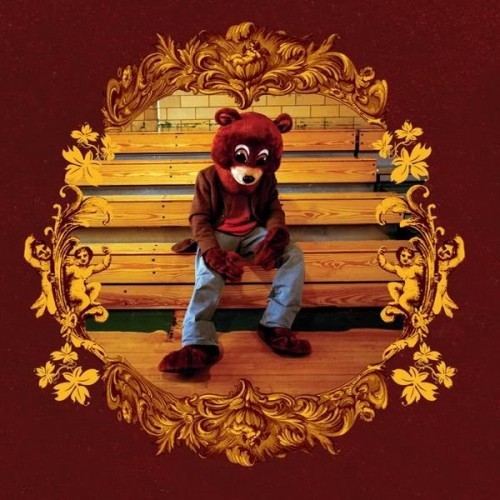 This is easily one of my favorite albums and I still listen to it today. Kanye bridged the gap between the mainstream and underground with "The College Dropout. From rapping with his mouth wired shut (Through The Wire) to having nominations as best gospel song (Jesus Walks), this album easily deserved its 10 Grammy nominations in the 2005 Grammy Awards. This album changed the course of hip-hop forever and with Kanye being on the scene, he helped influence a breed of new artists that will be the stars of today.
1. My Beautiful Dark Twisted Fantasy (2010)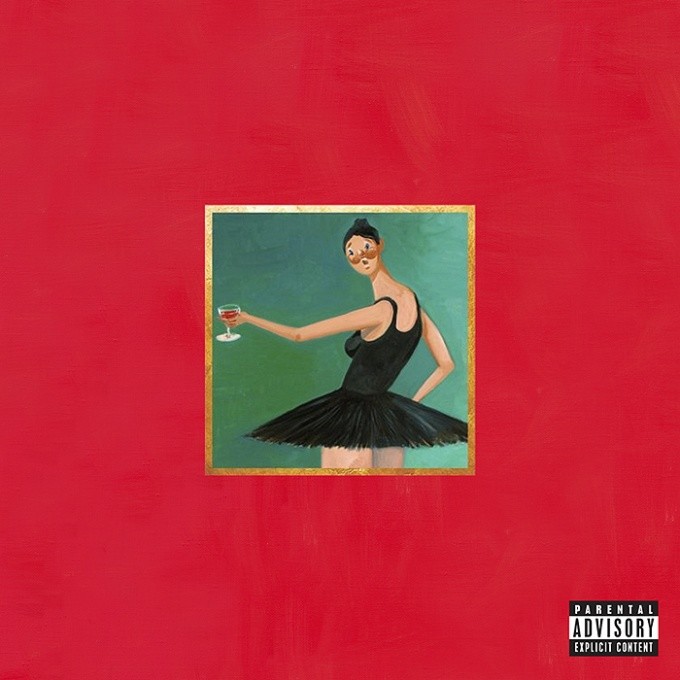 Wow. That's what I said when I went through the 13 tracks. I couldn't believe how good it was. This album is easily his best work and most lavish album. He touched on many themes that comes with the price of fame like celebrity, sex, money, escapism, wealth, self-doubt, grandiosity and romance. Along with the album, Kanye also directed and starred (along with Selita Ebanks) in his own short film, "Runaway". Absolutely a must-listen and can be enjoyed by almost anyone.