Summer is here, so hello vacation season. If a dream getaway for you could include bears, waterfalls and stunning mountain vistas, then add Shenandoah National Park to your summer plans. It's easy to get to, and better yet, super affordable.
Here's everything you need to plan your trip.
Getting there
You can make it in a day from metro Atlanta. If you're coming from south Georgia, you'll want to make it two days. Atlantans have about a nine-hour drive, which isn't bad, especially if you trade off driving with a friend or make pit stops along the way. I suggest Charlotte, North Carolina, as a good halfway point. You can break for lunch and spend an hour Instagramming their cute downtown before hopping back on the road.
Set your GPS for Skyland lodge at Skyland Upper Loop Mile 41, Luray, VA. The park is 200,000 acres, so you want to make sure to arrive at the right spot. Admission is just $25 per vehicle, good for up to one week. Or go on one of "Fee Free Days." Either way, it's a bargain.




Where to stay
Shenandoah has all kinds of lodging options. Ever frugal, I looked into possibly staying outside the park, but the nearest hotels are over an hour's drive away, and they're not necessarily cheaper either.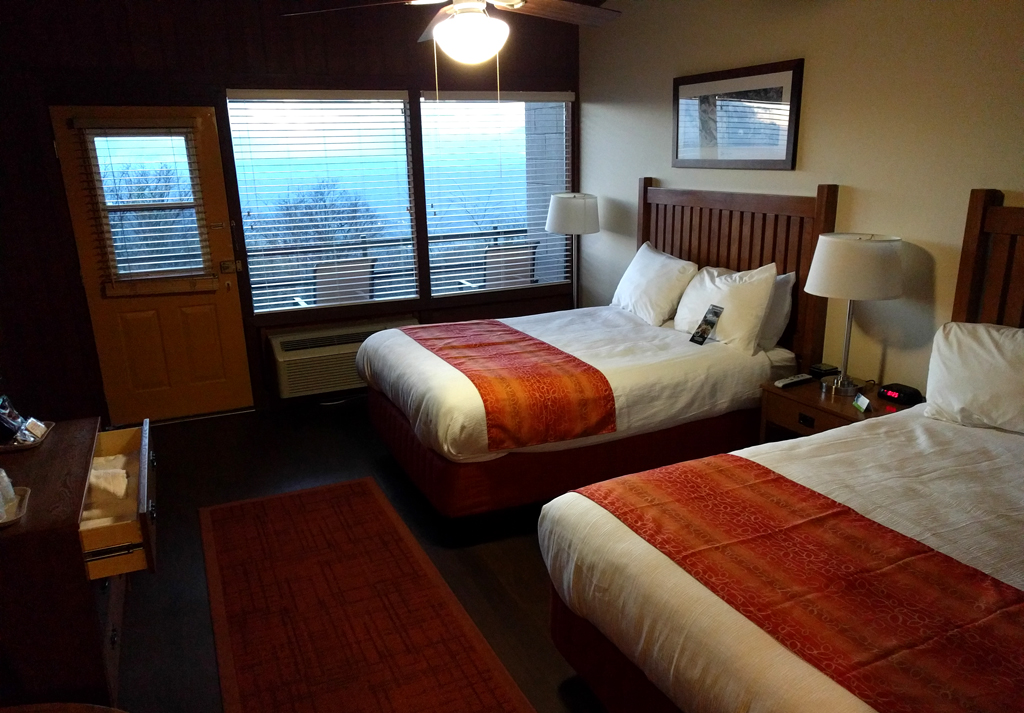 In the park, you can stay in a camp, cabin or at one of their two lodges: Skyland and Big Meadows. If you're up for roughing it, you have my respect, but I wanted indoor plumbing so I knew a cabin or lodge room was for me.
Choosing between Big Meadows and Skyland is mostly about location. Skyland is a little further north while Big Meadows is to the south, with about 10 miles between them — and those are mountain miles, winding, scenic, and filled with deer who dart across periodically. If you're from Georgia, you'll feel right at home.
I opted for Skyland. Along with furnished cabins, they offer traditional rooms and upgraded preferred and premium rooms. They're fairly similar, all including basic amenities like a coffee maker and hair dryer. Luxuries like TVs and air conditioning come standard in the updated rooms.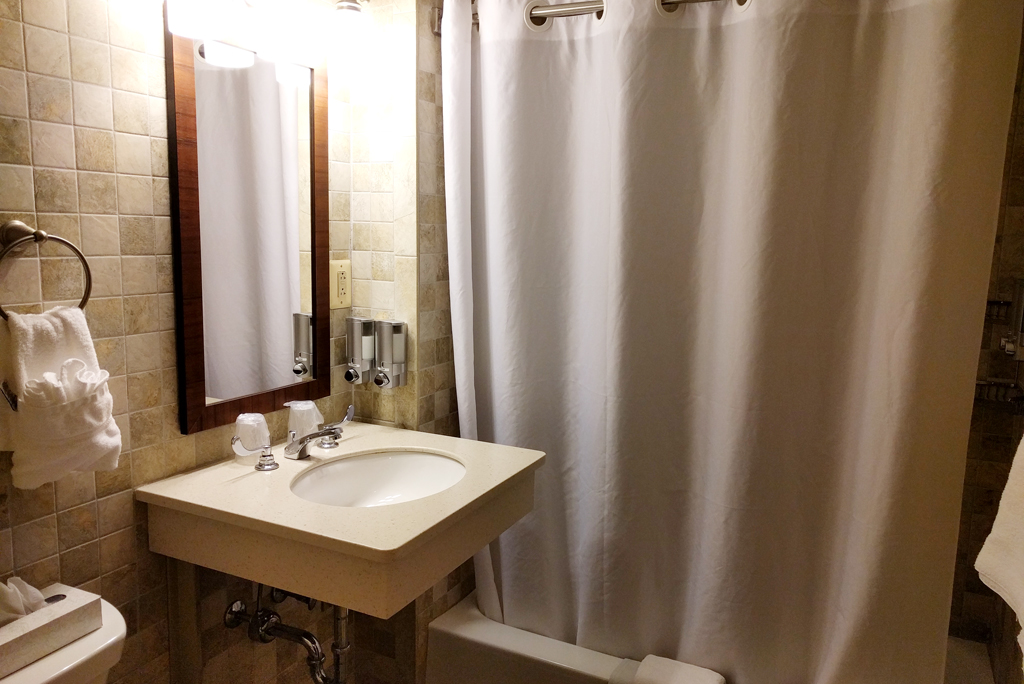 The lodge rooms are nice — spacious, clean. I liked the citrus-scented shampoo and body wash they provided as well as the extra outlets for charging electronics, one of the features of an upgraded room. The WiFi reception isn't great, but hey, you're not here to make status updates, right?
Oh, and then there's the view.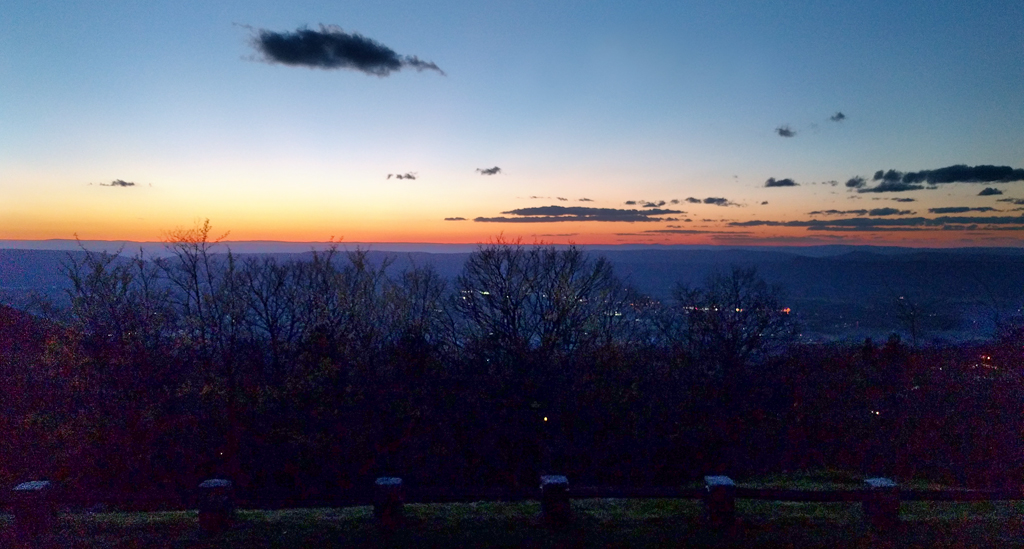 Right outside your front door, the sunset puts on a spectacular show every night, no hiking required. Or walk over to the Mountain Taproom next door and grab some drinks to enjoy as dusk settles in. It's glorious.




What to do
There's no limit of activities: hiking, geocaching, even horseback riding. At night, both Skyland and Big Meadows Lodge offer live entertainment, often bluegrass or country, but you might catch some cloggers and other local acts. Check out their calendar of events. The park has free Ranger-led programs like guided hikes and educational talks as well as special events, usually for an extra fee, such as wine tastings.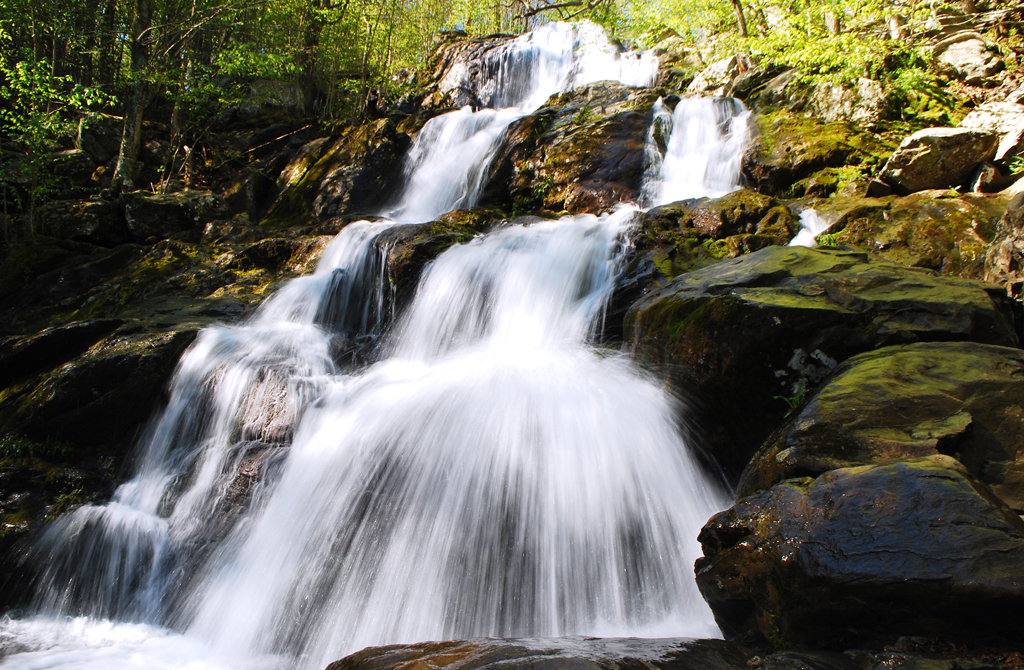 You could stay busy for days, but if you're short on time, here are the best hikes in the valley:
Dark Hollow Falls:

It's probably the most popular hike in the park. Everyone recommends it, and with good reason. It's a mild 1.4-mile roundtrip walk that rewards you with a dazzling waterfall. The trail gets crowded, so go early to avoid the throngs.

Stony Man:

This hike is about the same distance as Dark Hollow, but you feel the elevation gain a lot more. At the end, you reach a rocky outcrop that rewards you with panoramic views of the mountains. You can't take a bad photo.

Skyline Drive:

OK, so it's not a hike, but this scenic road is one of the most famous attractions in the park. Stretching over 100 miles with 75 overlooks, there's a lot to see. If you want to spot animals, they're most active in the morning and evening. I glimpsed a mama bear and cub just after sunset.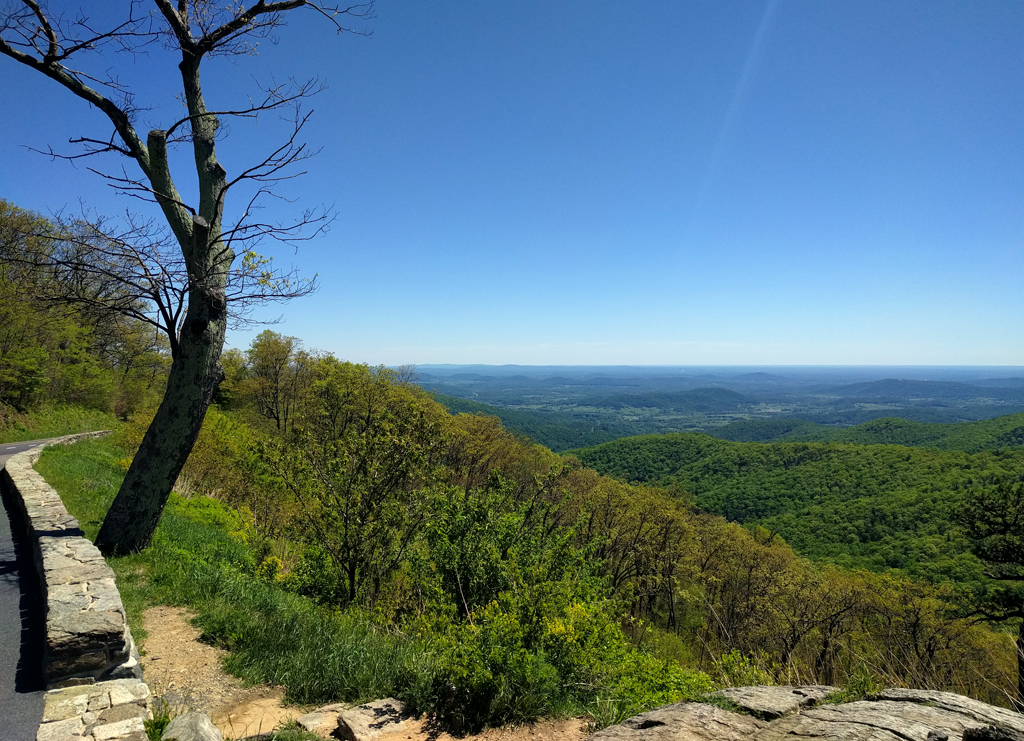 Don't miss the Byrd Visitor Center. I found myself dropping in multiple times for the perks: bathrooms, water fountains and maps. On one visit, I toured their exhibit and was fascinated by the history of the park. The front desk staff are also incredibly helpful if you're looking for advice on what to see next.
Final tips
Remember that it's about 10 degrees cooler in the mountains than on valley floor. You might be surprised at needing a light jacket.
Keep it clean. It's just too pretty a place to spoil with litter. You'll find trash cans near the major trailheads and at the lodges and visitors center. Bring a freezer bag so you can seal up that mushy banana peel or candy wrapper.
You're sharing this space with all kinds of wildlife, so use common sense. Drive slowly. Keep your food packed up. If you see a bear while on foot, the best advice I've heard is to back away slowly while talking loudly.*
*I make no guarantees that this actually works.
And have fun. Shenandoah is beautiful in all seasons — 1.2 million visitors every year can't be wrong.