There's something different about Georgia heat. There's nothing like that heavy, humid, nasty-feeling heat that cities like Statesboro, Valdosta, Savannah and Atlanta carry through Spring and Summer. Honestly, there's little to do to get around it but there are few who would argue against hitting a massive water slide to help cool off for a bit. That's exactly where Slide The City, a division of Sack Lunch Productions, comes into play.
On June 25, Slide The City is bringing a 1,000 ft. slip-and-slide to downtown Atlanta for the first time ever. The event not only features the largest slide that many have ever seen but also food, live music, drinks and a lot of water.


//
While the event is entertaining, it also sets the stage for important issues like water sustainability.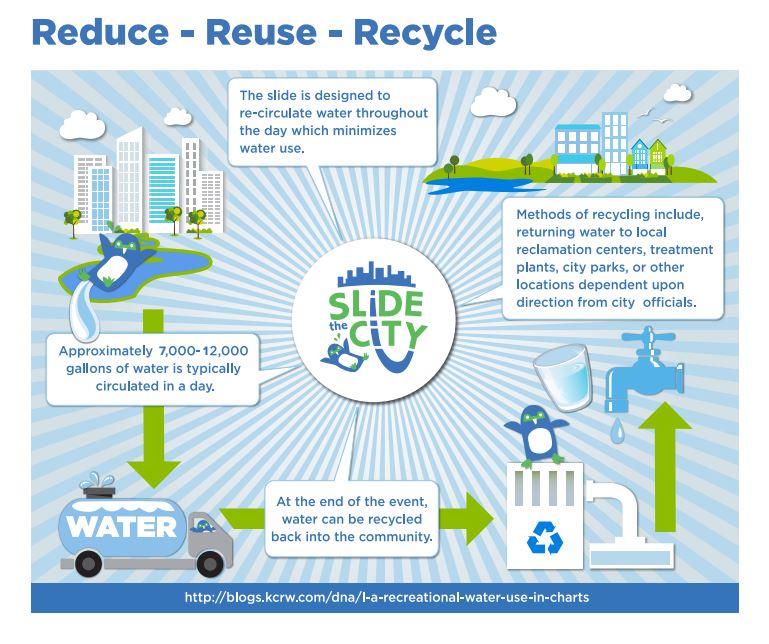 Upon signing up, participants will be able to select from three time slots during the block party for their slide time, which  provides a two-hour gap. This allows opportunity for patrons and reduces the wait in a long line. There are different packages for tickets for those with different availability during the day. Atlanta's cool off session takes place at Centennial Olympic Park and will run from noon until 7 p.m.


//
Have no fear, the slide is padded and cushioned and if you miss this year's party, well, there's next year. Pending the success of this year's event, Slide The City is willing and excited to return for years to come. The company would also like to expand to other Georgia cities if at all possible according to event director, Rachel Peterson.
Attendees are encouraged to bring buckets, floats, and non-realistic water guns. Prices will increase, so get your tickets now. Partial proceeds go to Hands on Atlanta. For more info, click here.
Photo, video and graphic come courtesy of Slide The City.