Atlanta rappers Soulja Boy and Lil Yachty are beefing once again following the leak of famous model India Love's sex tape. This comes a week after Soulja Boy tried to diss Quavo with no avail.
Screenshots provided by Shade Room have surfaced of the two fighting on their social media pages.
Singer Kehlani went to social media Tuesday (December 13) to deny having a role in the sex tape footage.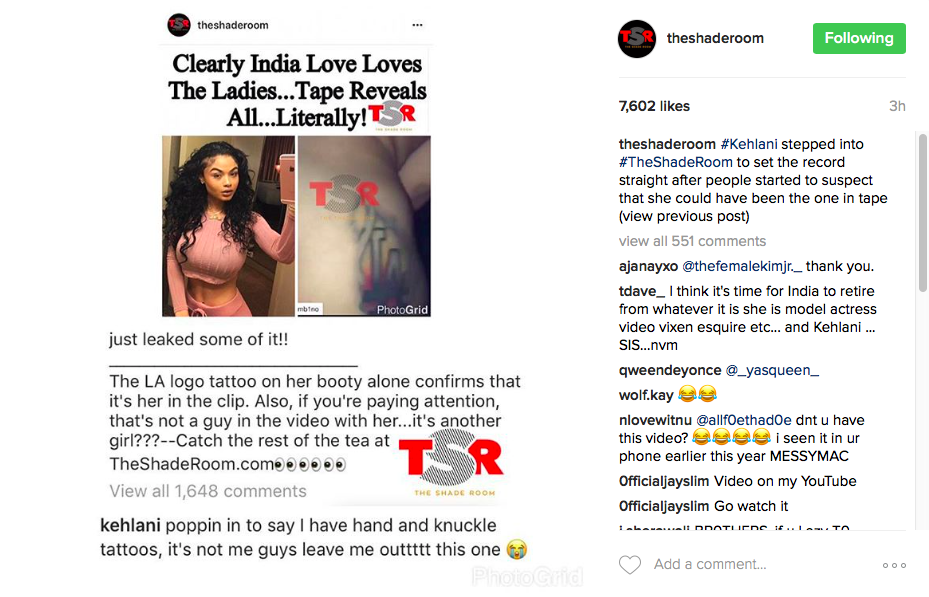 Hours prior, the NSFW clip bubbled online and sent social media into a frenzy.




Recently, Love spoke out on what helped her get over some e-beefing with Soulja Boy once an x-rated pic leaked onto his social media pages.