Last night, I found myself with 4 other incredible women having a girls' night at several different restaurants in Buckhead. Little did the people around us know, we had just met that night. We were all there for the Taste of Atlanta Tweet-up in Buckhead.
The Tweet-ups were meant to give a sneak peek on who will be at Taste of Atlanta this year, and what dishes we can drool over. There were 5 routes in total, ranging from Avalon Estates to the Beltline. I was excited to be put on the Buckhead route, because despite living in Atlanta for 6 years, I know absolutely nothing about this neighborhood.
We started at Gypsy Kitchen off of Peachtree Road. On the rooftop of a shopping plaza with shops like Hermes and Tom Ford, I felt like 1) I was very, very important and 2) I was very, very underdressed. On the inside, the restaurant had big, throne like chairs surrounding rustic and robust tables. Outside, there were benches and chaises where people could mingle and relax with their drinks.
Our spread included toasts with tomatoes and garlic, lamb meatballs in marinara sauce with a poached egg, and croquettas stuffed with cauliflower and ham. The attention to detail in their dishes is leaps and bounds above any other Spanish restaurant I have been to. Not to mention, their drinks are also patiently crafted and no detail is spared attention. We had their Gin and Tonic, which is on tap. You heard right. On. Tap. We also had a sample of their Seville Rose, which was a vodka based drink frothed with egg white. The foam and the lightness of the drink made me feel like I was drinking a variation of a Bellini. The edible flowers in the drink gave the experience an elevated elegance that you can only get at a handful of places in Atlanta.
Next stop was Portofino on Paces Ferry Place. This Italian restaurant is nestled on a side street surrounded by small boutiques and salons. On our Uber ride there, we almost missed the entrance, it's that hidden. When we arrived, we met the owner, Mike Anderson, and shared drinks, food and stories about the Buckhead neighborhood.
We shared a glass of "Paces Ferry Place," which was a bourbon cocktail (my favorite!) with peach, bitters, limoncello and gingerale. It was a light, summery drink that reminded me of sitting on the porch with my aunt and uncle in Louisville, KY. It was a great starter to our dish, a lamb forma with a fig reduction.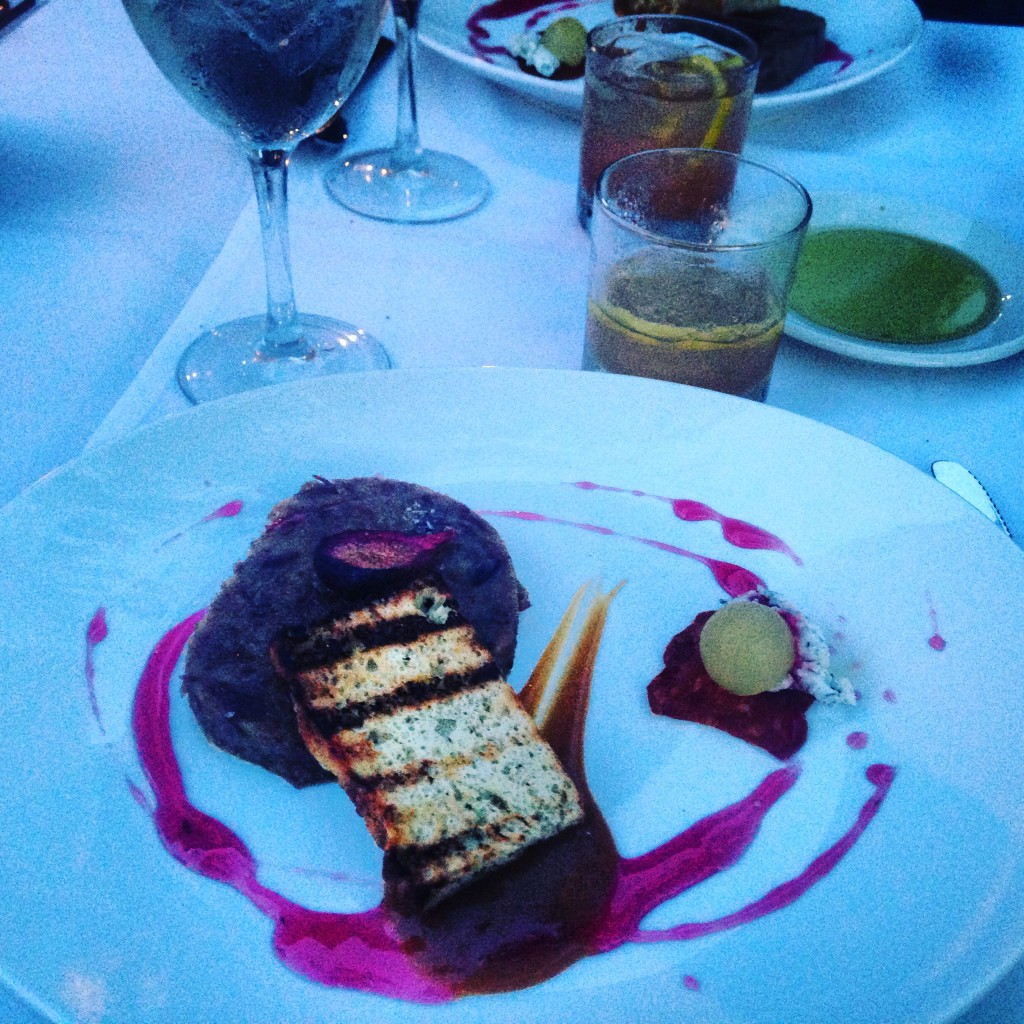 The lamb forma was braised only in duck fat; nothing else. At first, I was a little skeptical, but when I tasted the forma with the fig reduction, it was incredible. Even the forma alone created a beautiful experience in my mouth, it emphasized simplicity in the dish, and it let me taste and appreciate the lamb as a good meat.
The atmosphere at Portofino felt like a family gathering. String lights draped overhead as we looked towards the sunset surrounded by green trees and the sound of cicadas. It's a great place to take a special date, or even ones' parents (I know my mother would LOVE this place).
Our final stop for the night was Bangkok Station on Pharr Rd. The place has only been open for three months, and it has some of the best Thai food I have had in the city. I remember a little while ago speaking with a coworker about how we couldn't find good Thai food in Atlanta. Well, be careful what you wish for, I guess?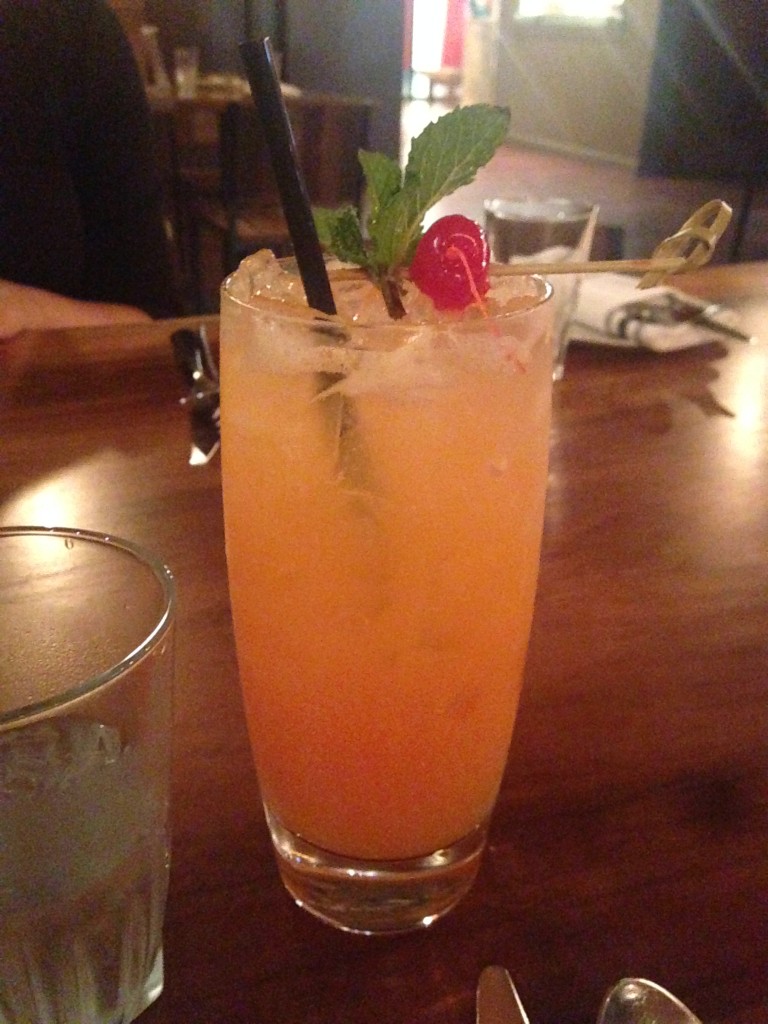 Our Thai Temple cocktail. A concoction of pineapple vodka and lime juice. Yum!
We were given 6 samples in total, ranging from chicken coconut soup to a beef and cashew curry. Every sample was spiced to perfection, emphasizing every ingredient as both a standalone and part of a cohesive dish. All of us would take a bite, rave about that bite, and then repeat.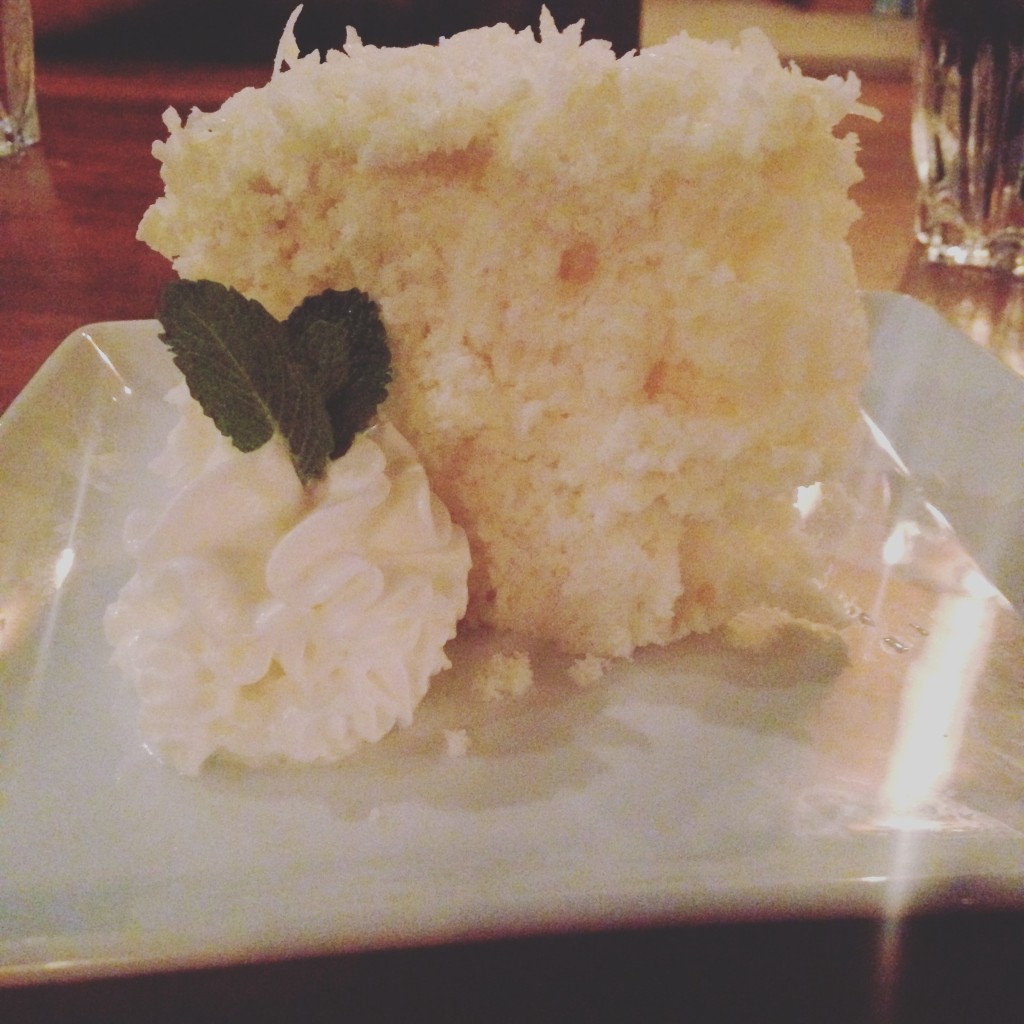 Rounding out the night, we received two slices of coconut cake. Let's just say, this was one of the best dishes of the night. It was an angel food layer cake with a light coconut frosting, with the perfect amount of sweetness and texture. I felt like I was eating a delicious, nutty cloud. We each took one bite, and then couldn't stop taking bite after bite in between "yum" and "how did we not know about this place" exclamations.
Overall, the experience was wonderful. The Buckhead restaurants have stepped up to the plate for Taste of Atlanta, and I'm very excited to see the rest of Atlanta's neighborhoods at Taste of Atlanta this year. Special thanks to Brave PR for inviting us! Tickets for Taste of Atlanta are still available, check out their site and get ready to chow down.