TEN Spring Water is a new, alkaline water available at Publix grocery stores in Georgia. The name is derived from raising the pH of water to a perfect 10. For those leading an alkaline lifestyle, finding water with a pH of 10 is great news! However, most of you may be wondering "what makes TEN so special?"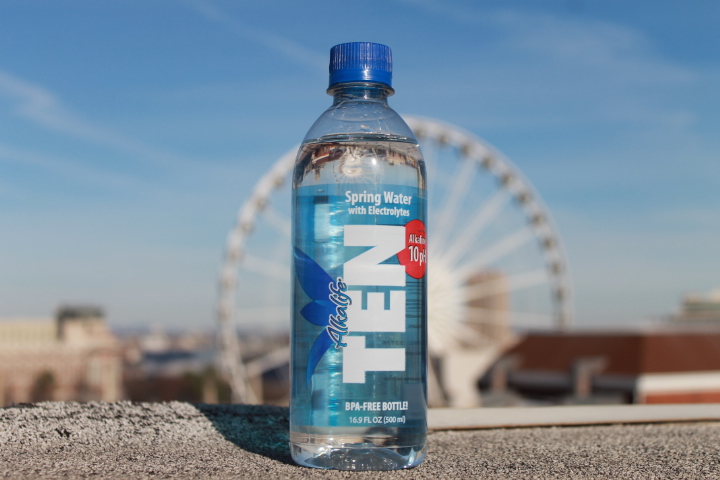 Pure water has a pH level close to 7. Alkaline water has a pH above 7 and is less acidic than regular tap water which contains different dissolved elements that influence its pH level. Alkaline water also helps treat chronic acidosis, protects us from toxins, and improves overall heath.
Rich with essential alkaline minerals and electrolytes, TEN Spring Water's higher pH is the closet water to the purest of glaciers. TEN water comes from underwater caves deep below the earth's surface. These caves are natural quartzite and granite aquifers with rock so dense that they naturally filter the water to an incredibly ultra-pure state. From these caves the water flows directly to a nearby bottling facility through a sealed delivery system. TEN water never sees the light of day until it is in the bottle, ready to be shipped to a store near you!
"Alkaline water also helps treat chronic acidosis, protects us from toxins, and improves overall heath."
If you are an athlete or workout often, you may receive more benefits from drinking alkaline water. According to Precision Nutrition, "alkaline water may allow active people to retain more fluid in the cardiovascular system, while decreasing their urine output and blood osmolality. That's important because high plasma osmolality is associated with elevated risk of death from stroke."
Amanda Nunes, UFC World Champion in the women's bantamweight division also well known for triumphing over Ronda Rousey, is an avid consumer of TEN spring water. "I need to stay hydrated when I train so I choose the purest water with the highest pH and electrolytes. I'm proud to represent TEN spring water." – Amanda Nunes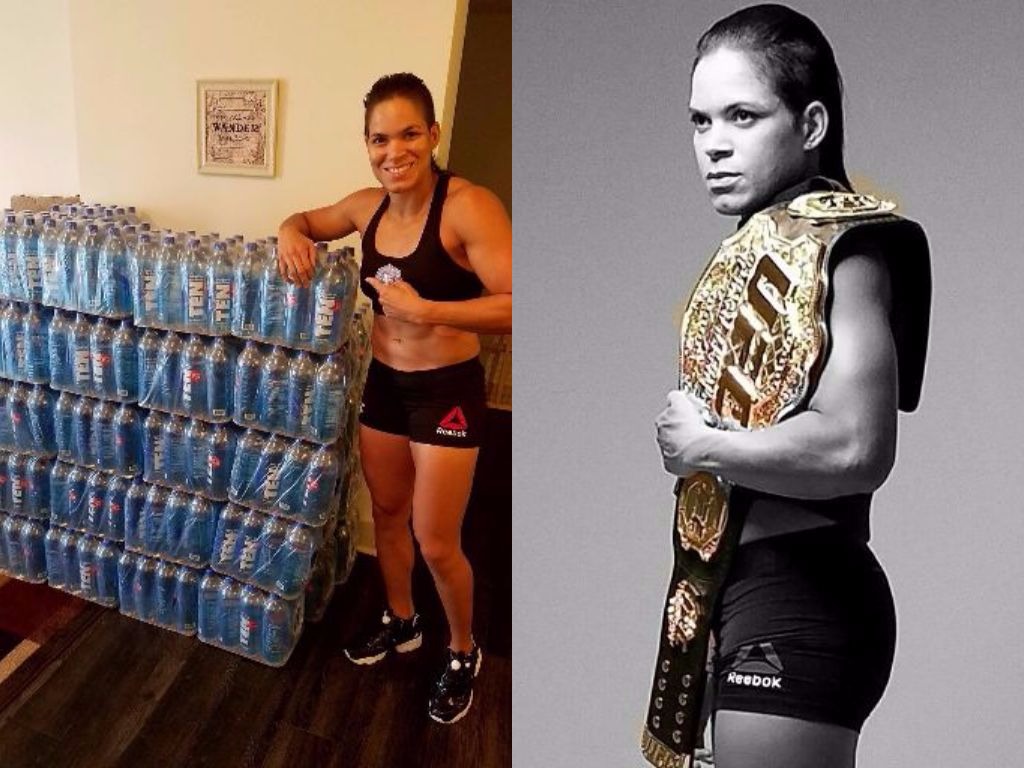 In today's day of technology and information, people are becoming increasingly more aware of healthier dieting and nutrition options. It is becoming more common knowledge that reducing acidic foods and drinking alkaline water helps your body detox by eliminating harmful toxins that left unchecked could have serious health consequences. Next time you are in a Publix grocery store, pick up a bottle of TEN Spring Water!