UPDATE:
OG Maco post a tweet denying all rumors. Glad everything is OK!
I lost my homie yesterday and now this bullshit. Pray for the world. pic.twitter.com/ZyIOMFGeQT

— #TheLordOfRage (@OGMaco) December 23, 2015
---
I'm not a fan of rumors at all, but recently the terms "OG Maco" and "AIDS" have been trending on Twitter all throughout the night into the early morning. Being the rap aficionado that I am, I had to click. Online rumors have spread stating that Atlanta rapper OG Maco has been diagnosed with HIV/AIDS.
The staff at GAFollowers including myself does NOT believe that these assumptions are true but we must present evidence Reddit users have dug up to give validity to this rumor.
An extremely disturbing sound clip released recently, of a phone call, reportedly of OG Maco and a former girlfriend. Before you listen, I must say whether this be OG Maco or not, the female posting the audio from this phone call is disrespectful and shameful. Take a listen…
Social media users have been trying to piece the puzzle together. Starting with a blog where an anonymous subscriber admitted that OG Maco gave her AIDS on November 6th, 2015.
The girl keeps referring to the guy as "Ben" on the call, which is reportedly one of OG Maco's monikers according to these tweets: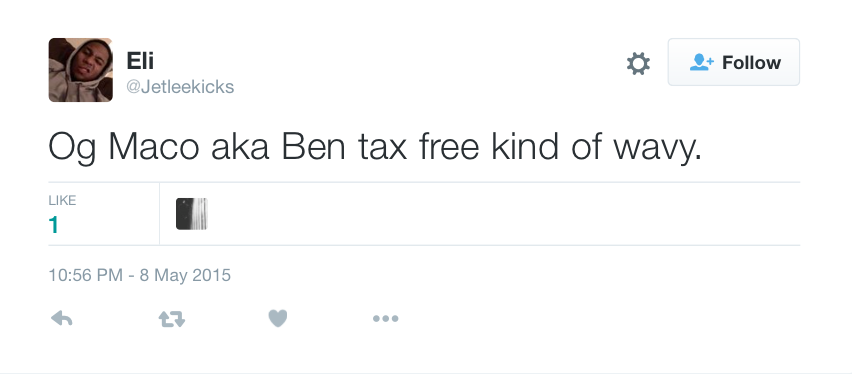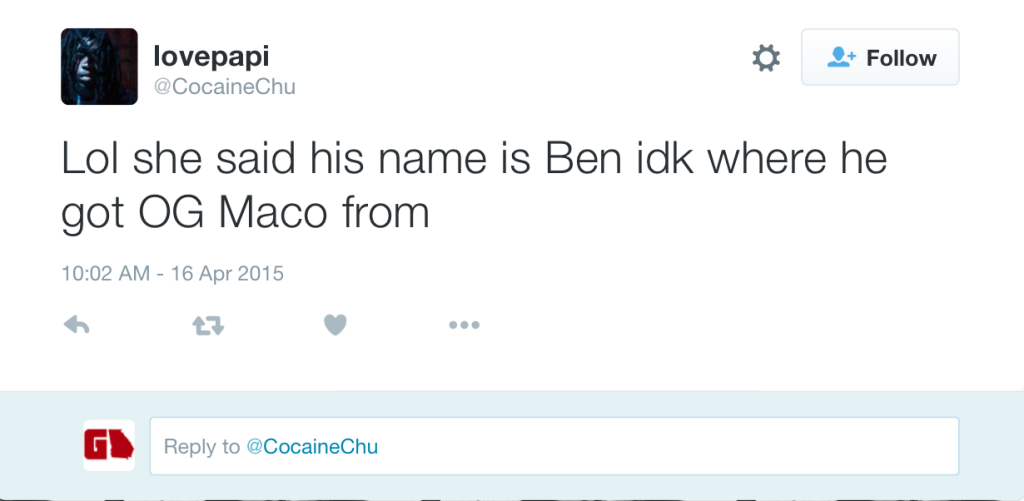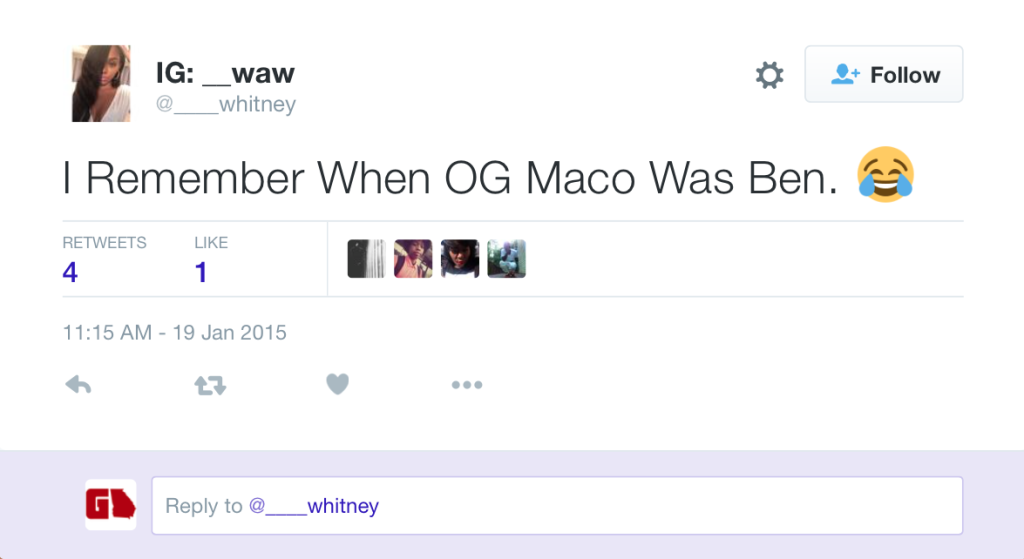 Baller Alert's "Blind Item" posted:
A popular rapper in Atlanta has been diagnosed with a deadly disease and has infected at least 2 women. The rapper's condition is worsening and has caused the normally energetic artist to be unable to perform at full capacity because he was physically too ill.
The rapper has come to terms that he is slowly dying and is refusing to take medication. He also refuses to go to a hospital in fear that if he admits his health status, he will spend the remainder of his short life behind bars. The rapper has not admitted his condition to fans, only a small amount of friends/family are aware of his condition. As the rapper slowly deteriorates, he's already began to say his goodbyes. 
It's all weird and I believe it's Twitter trying to kill another person, expect OG Maco to shake this rumor off and come back harder than ever. Once they said 2Pac had AIDS after being released from jail in 1996 he dropped All Eyez on Me shortly after. Listen to OG Maco's latest tracks on his SoundCloud.
Have any more info on this? Email me: jwjones@gafollowers.com