Last night Stella Artois teamed up with Atlanta artist Yoyo Ferro for "The Art of the Chalice". The event consisted of an unveiling of a new mural at Piedmont Park Greystone.
The event was built around a canvas installation of Yoyo Ferro's mural, titled "Pulse of The South," a salute to Atlanta's role in advancing global culture. The piece utilizes bold colors and abstract imagery to bring the spirit of the city to life.
Stella Artois also enlisted local artisans to help celebrate the city, including Chef Mark Phillips, glass artist Danielle Colon and indie rock band Quiet Hounds. The best part was being able to talk to artist Yoyo Ferro, here's what we talked about: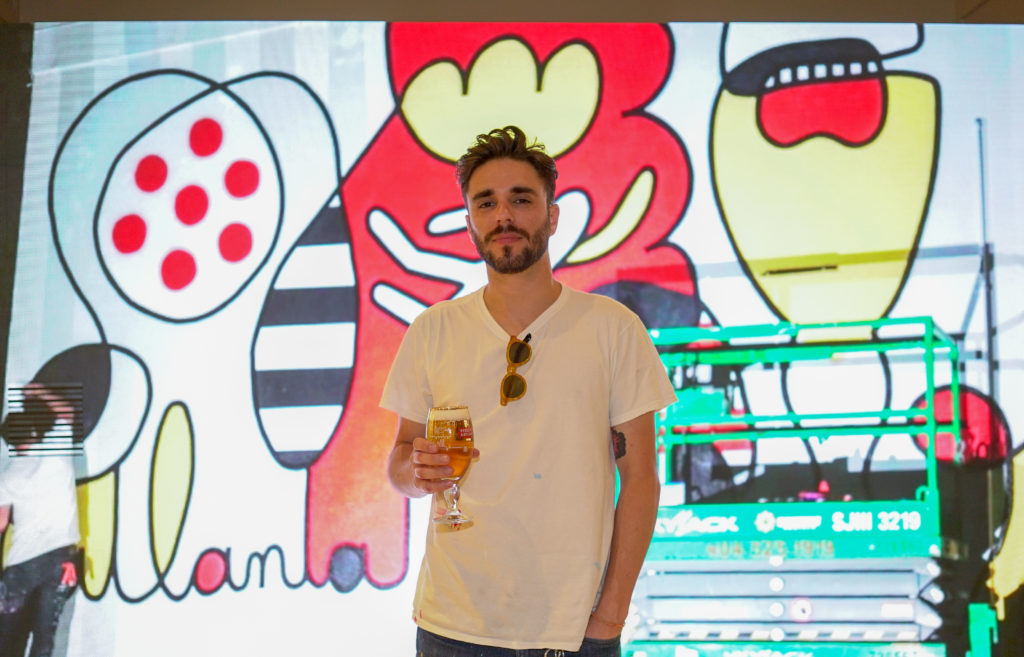 Q. What are some of your favorite places to go in Atlanta?
I really like to hang out around our home in the Grant Park area and my favorite places lately have been the Historic Oakland Cemetery (their flowers are beautiful this spring) and Mi Barrio Mexican Restaurant, for great tacos and margaritas. I don't need more than that.
Q. What makes Atlanta's art community different from any other city?
I really like how connected the Atlanta artists are and how I see very little competition between us. Overall, everyone is friendly, always trying to help which each other and open doors for people starting up.
Q. What are some of your favorite pieces that you've done in the past? Why?
My favorite piece of the year so far has been the mural I painted at Cross Keys High School, titled "Paredes Vivas", as part of the Living Walls conference in Buford Highway. The connection with the students during the entire process and the fact that my wife is an art teacher there makes it a special one for me.
Q. How much does Origami still influence the art you create today?
Quite a bit. Despite always having them attached to my studio pieces, origami helps me remember that things in life always work one-step (fold) at a time.
Q. Who were some of your biggest influences growing up?
Besides my parents, I didn't grow up being exposed to a lot of visual arts, but I always loved cartoons and Disney movies, which inspired me to start drawing.




Q. What do you love most about creating?
I'm not sure if "love" is the right word…… I absolutely love the feeling of when I complete a piece, although I enjoy the process of creating, it's always a little chaotic with a mix of emotions, at least inside of my head. Creating isn't only when you sit down to draw or plan a piece, it's every day, all the time, thinking, planning, "consuming" the world around you so that when you set to create a piece, it comes out more naturally. Even though it might not be with a brush or roller in my hand all the time, I'm always creating in my head.
Q. Can you tell me about "The Art of the Chalice" event at Piedmont Park Greystone on Wednesday?
I'm excited to be collaborating with Stella Artois for the unveiling of my "The Art of the Chalice" mural, which was inspired by the best of Stella Artois and the best of Atlanta. At the event on Wednesday, guests will be able to see the mural for the very first time while also enjoying some delicious food from Chef Mark Phillips and music by indie rock band Quiet Hounds. For "The Art of the Chalice" program, Stella Artois has been handpicking artists with a unique aesthetic and point of view to create a visual representation of their respective cities – so it was such an honor to be chosen to represent Atlanta.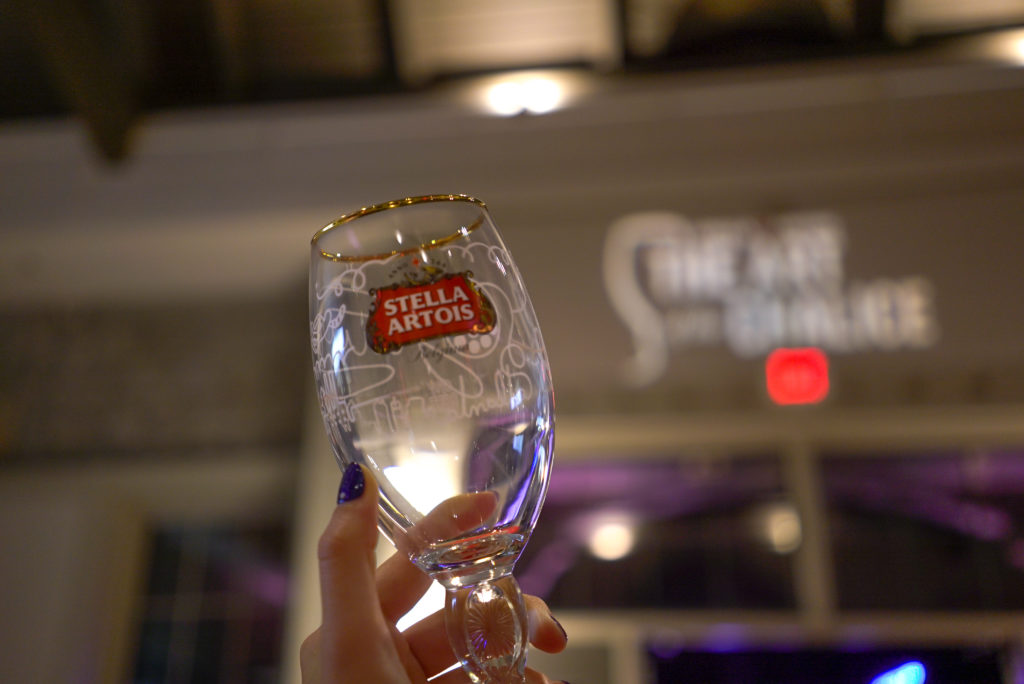 Q. What does your "The Art of the Chalice" mural represents?
My mural titled "Pulse of The South" is a salute to Atlanta's role in advancing global culture, utilizing bold colors and abstract imagery to bring the spirit of the city to life. As an artist, I'm influenced a lot by local culture as well as by other artists from across the country so I love that Stella Artois is helping celebrate, cultivate, and connect these local cultures on a national scale with "The Art of the Chalice."