I've lived on campus at Georgia State as a freshman and sophomore and it has taught me things about my school, city, and myself better than anything else. I got to explore and experience more in Atlanta rather than in good ole Norcross. But before you go on campus, whether you're a commuter or not, here are ten things you should know about Georgia State University…
1. Learn how to stand out from your other fellow 32,000+ mates.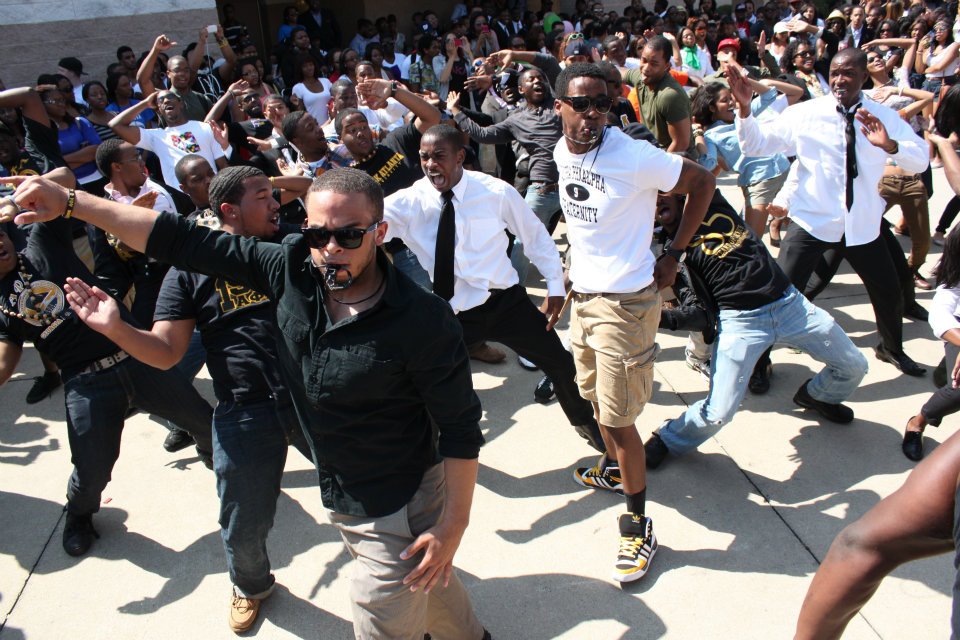 Georgia State University is soon to merge with Georgia Perimeter College (in 2016?) making it the largest university in the southeast. How can you be that diamond in the rough? Network! Go to resident hall programs, see events happening on campus, go to plaza! (goes down every Tuesday you better ask somebody!) There are tons of ways to get involved and build your resume on and off of campus. And if you don't know where to start ask around in your specific college (Robinson College of Business, College of Arts and Sciences, etc). And the perks of going to school in the city? The businesses that are downtown yearning for young hopefuls who are looking for opportunities to intern or shadow. So don't be shy! Atlanta is your oyster!  Side note: For those of you who don't care you better start because after those four years slip from under you and GSU is giving you the boot out into the real world, you're going to wish that you did some networking.
2. Befriend Your Professors.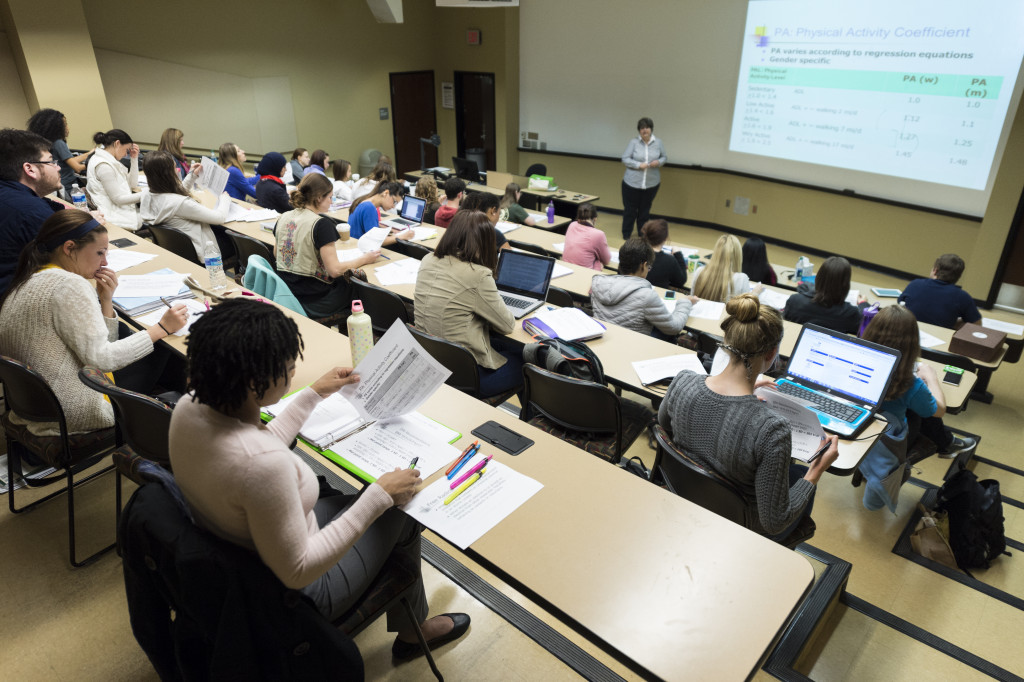 I've had professors with 200+ students alone in ONE lecture hall. How do you let your professor notice you from the rest? Talk to them. Professors absolutely love students who give a quack and show up to office hours to ask questions. They love it even more when you ask questions in class about what they're lecturing about. Side note: If you build a relationship from syllabus week they are more likely to help you over students who only hit them up during finals week who beg for some extra points at the last minute.
3. Living at the Right Places.

If you're on campus your options are Piedmont North (hmm), Patton Hall (woot!), University Commons (a city in itself), the University Lofts and Greek. I'll start with Piedmont North. It's a dorm mostly for Freshmen, some athletes, and some foreign exchange students. It is definitely not the fan favorite but at least you have a roof over your head! Piedmont North A is a renovated motel and Piedmont North B is a renovated hotel. Georgia State did an awesome make over on this building despite everyone's complaints. It is the farthest dorm away from the center of campus but there are shuttles (which aren't very efficient). It has its own dining hall open seven days a week and basically the unfortunate people who aren't giving much choice on room selections get the leftover rooms there. Piedmont North is sometimes referred to "Decatur" . Patton Hall is strictly for freshmen. I lived in Patton hall because I got to see what each dorm was like before I started as a freshman. I chose Patton because it's closer to the center of campus and a close knit community. So if you're looking for friends to study or turn up with on the weekends frequently (off campus of course…) Patton hall is the place to do it. Elevators are super slow so make sure you're super patient. Patton is the newest residence hall on campus (Opened in 2012) and is usually the first pick for freshmen. It has its own dining hall open 5 days a week (weekends you'll walk down to Piedmont's dining hall). The University Commons aka "the City" aka "Club Commons" is apartment style, homey, and recently named one of the most luxurious dorms in Georgia. A little bit of everyone lives there and there are 4 buildings. Building A are mostly the freshmen building, and buildings B, C, D are home for other undergraduate students and athletes. Oh and beware of the 3 security checkpoints you have to go through. Commons don't play with their safety. Finally the University Lofts. The closest dorm to the center of campus. It reminds me of having a loft in NYC, the only thing missing is a gate as your front door. There are no carpets or lights in the personal rooms so you better buy rugs and a lamp! Here you will find families, grad students and upperclassmen undergrad students. The University Lofts is a fan favorite and is usually the first building to be completely filled up. Finally in Greek housing it's pretty straightforward. There are sorority and frat house and 90% of the time you have to rush to live in those houses. They are little townhouses, not mansions, and Greek space is not very big at Georgia State.  Side note: Do Seekers day to have a better guarantee of getting the room you want in the building you want!
4. Pick Your Roommates CAREFULLY.

Whether it's random selection or ya bestie, having a roommate can be a sensitive situation because you wanna be friendly but sometimes their ways of living don't mix well with your ways of living. Overall make sure you are respectful of your roommates and if you know you can only tolerate your friend in doses ( seeing them maybe once a week) don't room with them. It'll just ruin a friendship. Also beware of rooming with people you met in class. Half of the time, the person you know in class is not the same person at home. Trust me. Side note: Put anything you think might be a problem, no matter how little it is, in your roommate agreement so everyone can sign off on it. And it also helps to share less things with a person you don't know very well so bring your own stuff (unless space is limited)
5. Use the Gym!
At State we have a state of the art gym with aquatic center, sauna, rock wall, and fitness classes just to new a few. Now I am not trying to brag about our gym (even though it is super nice). But I am simply pointing out the fact that you spend probably about $300 or more each semester in fees for the gym and more than half the school probably does not use it. If I were you I get my butt in the gym and hit them squats to get my money's worth.
6. Beware of Your Surroundings.

Georgia State is a lovely school but we are an open campus in the middle of Atlanta. Despite GSU's awesome attempt at making GSU's campus feel more safe things do happen and people who do not attend GSU will be on campus (mostly to walk through). Just be aware of your surroundings at all times. Robbing can happen so try to walk in groups at night or early mornings. Just don't be that student who walks with their wallet or Mac Book out because then you're just asking to get robbed. State constantly has GSU police patrolling around in cars or on bikes (lol). They also have Panther Ambassador's to drive people around to locations on golf carts or by foot at night.
7. Don't Get Distracted By the City.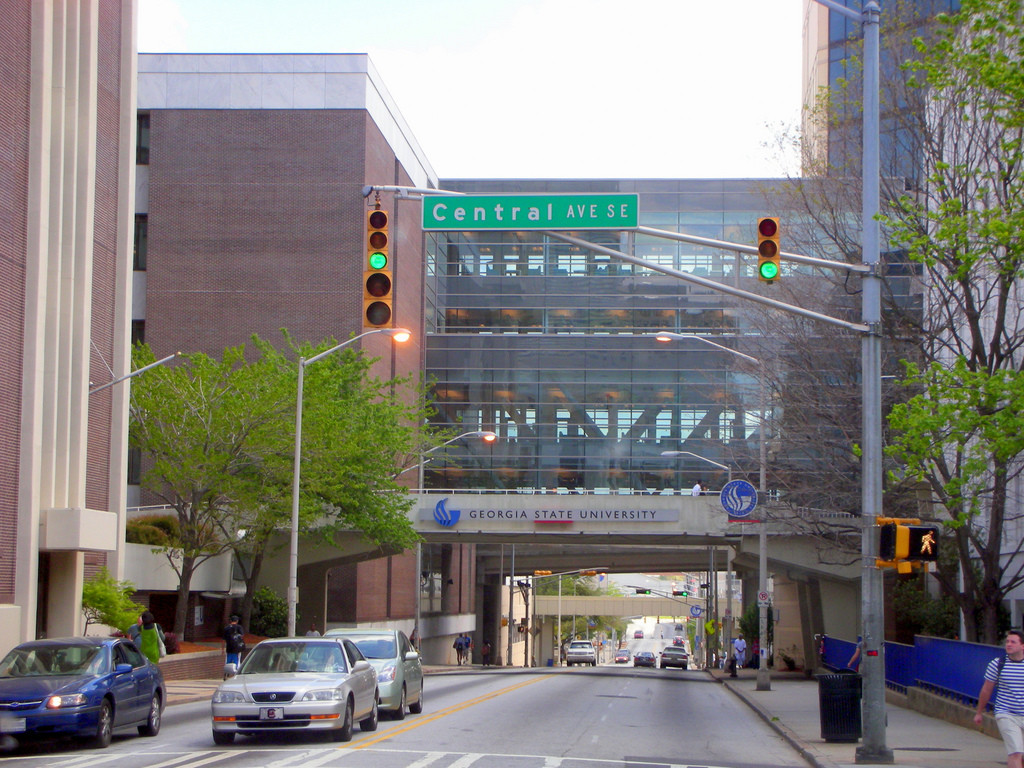 Everyone feels like they can do what they want when they want…….just kidding. By being in the city you're tempted to party, club, or go to the mall over studying. Of course it's fine to do it once and a while but losing your HOPE scholarship is not cute. Manage your time wisely.
8. I-85, I-75, I-20, Ga-400.
If you're a commuter I give you props for handling all that traffic. Georgia State is a major commuter school. People come from all over Georgia to attend State. Make sure you handle all your parking inquiries through Auxiliary and Support Services because you DO NOT repeat DO NOT want to stand in a 3 hour line to get a parking pass in the beginning of each semester. So make sure you do it before the semester starts. Side note: Ask about the monthly student discounted Marta passes.
9. Use Those Student Discounts.
I literally ask every store I go to if they take student discounts. Those 10% off your orders may not seem like a lot but are LIFE when you're scraping money together to waste on food. Your Panthercard will be your trusty money saver. Side note: You can use your Panthercard for discounts at Topshop, Subway, Apple, and etc just to name a few.
10. Embrace Your School.

Take Pride in going to Georgia State University and your 30303 zip code. Georgia State builds connections with major companies downtown (Atlanta Sports: Braves, Falcons, Hawks; World of Coca-Cola; Ga Aquarium, etc) so students can enjoy the Atlanta culture and experience educational opportunities while attending school.
Overall being a Georgia State Panther has its ups and downs like any other campus but I truly love bleeding blue and I hope you do/will too.
Please follow us on Instagram!