September is always one of the best months in the year to go see a good concert. Next month will definitely be a great month to go see artists of different genre. From Garth Brooks to Kings of Leon to Outkast, you are sure to get all types of music next month. Here are my 13 concerts to go ahead and get tickets NOW before they sell out.
13. August Alsina
When
: September 6th
Where
: The Tabernacle
After dropping his debut album Testimony in April, August Alsina will set out his Testimony Live Tour starting on August 14th in Seattle and will be in Atlanta on September 6th. These are some of the hottest tickets in Atlanta right now and are close to selling out. I advise to go buy these tickets now if you plan to go seeing him live.
12. Austin Mahone
When
: September 7th
Where
: Verizon Wireless Amphitheater
The teen sensation, Austin Mahone, will be kicking off his #AustinMahoneTour and will have some acts lined up. The Young Money/Cash Money artist will be capturing the hearts of young teens in Alpharetta on September 7th. Expect to see acts like  The Vamps, Shawn Mendes and others.
11. Kings of Leon
When
:
September 9th
Where
: Aaron's Amphitheatre
 The Grammy-Winning Kings of Leon are now back on the North American circuit after two-year with their 2014 Mechanical Bull Tour. Also touring with the Southern Rock band is Young the Giant and Kongos in the opening slots. Catch them at the Aaron's Amphitheatre this September on the 9th.
10. Jason Mraz & Raining Jane
When
: September 9th
Where
: Fox Theatre
Touring to perform his songs from his latest album Yes!, Jason Mraz will be sure to put on a show. Also touring with Jason is Raining Jane, an all-girl rock folk band from Los Angeles. Jason's voice alone is a reason to go check out this concert.
9. Rascal Flatts
When
: September 11th
Where
: Aaron's Amphitheatre
One of the most recognizable names in country, Rascal Flats will be back on the road for the 2014 Rewind Tour. Along for the ride will be one of country's biggest women, Sheryl Crow, and country group, Gloriana. Performing old hits with songs from their latest album, expect to be in for a good one.
8. 3 Doors Down
When
: September 10th
Where
: The Tabernacle
This is not going to be one of run-of-the-mill alternative rock concerts. 3 Doors Down decided to make this concert one of the more intimate concerts. 3 Doors Down will bring out the acoustic guitars and perform hits from their whole discography. Will be one of the more intimate concerts in this list.
7. Charlie Wilson
When
: September 13th
Where
: Chastain Park Amphitheatre
This concert is not for the old heads of Atlanta, Charlie has been in the ears of young people as well. Uncle Charlie will not only be perfuming songs from his latest 2013 album Love, Charlie, but will also perform songs from his older albums and his materials from The Gap Band.
6. Lily Allen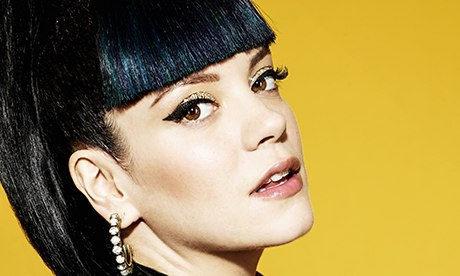 When
: September 17th
Where
: The Tabernacle
After years of being on hiatus (5 years since her last album It's Not Me, It's You in 2009), Lily Allen is back to her controversial ways with her album Sheezus. With numerous songs of the albums being released as singles, Lily Allen fans will have plenty to sing to at the concert.
5. Garth Brooks & Trisha Yearwood
When
: September 19th & 20th
Where
: Philips Arena
Hottest tickets in town and not many left. Garth Brooks is on a World Tour and tickets have been selling out all over the States. Joining Garth Brooks will be his wife, Trisha Yearwood, who is also featured as one of the Top 10 Music Artists from Georgia. I suggest getting these tickets now because not many are left.
4. Music Midtown
When
: September 19th & 20th
Where
: Piedmont Park
Anyone from Atlanta know about Music Midtown. One of the biggest events all year in Atlanta. There will be big names in Atlanta that weekend and it's definitely not an event you want to miss.  You can see in the lineup alone, this is going to be a blast.
3. One Music Fest
When
: September 13th
Where
: Aaron's Amphitheatre
One day and one day only. With big names like this, I thought it would be hard to cram all of these brilliant artists in one day, but they're making it work. With some of the biggest artists today and back in the day, this one will be sick.
2. TomorrowWorld
When
: September 26th, 27th, 28th
Where
: Chattahoochee Hills
With last year being the first time that the TomorrowWorld was held, this year will be even BIGGER. This is the most expensive tickets in Atlanta ranging from about $350 to around $7,500! The money is worth the experience and will be a blast to go to!
1. Outkast
When
: September 26th, 27th, & 28th
Where
: Centennial Olympic Park
The Almighty Outkast. They will be reuniting at home in the city that made them. After selling out 3 days of tickets in the matter of hours, they have some of the most sought after tickets. If you're lucky to have got your hands on tickets when they were on sale, you got a piece of history. For those who don't, you could still get your hands on them on Ticketmaster. This will be the event of the year in Atlanta. Make sure you go see history.
Like Us On Facebook!