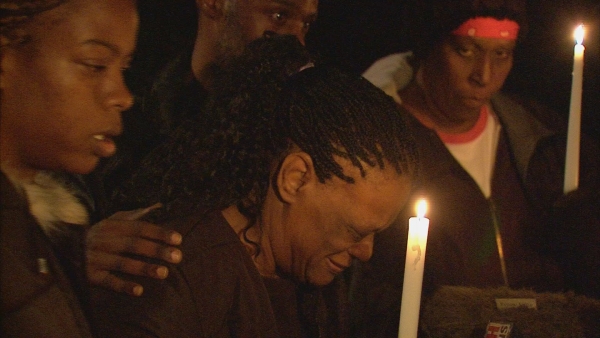 Authorities have increased the reward money to $5,000 in the case of a 2-year-old southwest Atlanta girl killed last weekend, apparently over a set of tire rims.
At a candlelight vigil in southwest Atlanta, family and friends of Ty-Teyanna Motley gathered to remember the little girl who died in her grandmother's arms.
Ty-Tyenna's brother, Isaiah, also was shot and is still recovering at a local hospital.
For the first time, we are learning new information from the victim's uncle about what happened Saturday night.
"I bought some rims. This is all over some rims," said "Baby" Woods. "They came to the door asking for Baby. I'm Baby. They would have shot me, but they waited until I closed the door, then pulled the trigger. They are cowards, cowards."
Ty-Teyanna's father, Antoine Shepard, can't believe a dispute over rims led to the death of his daughter.
"She was a good girl for everybody. Everybody loved Ty," Shepard said. "It is hard for everyone. We just want justice to come for Ty."
During the vigil, the toddler's grandmother, Deborah Howard, grew so emotional that she passed out and had to be carried inside. She was OK about 10 minutes later. Family members said it is such an emotional issue, they won't rest until the shooter is caught.
"Whoever did this to my grandbaby needs to be punished," said Howard. "My child was laying in my bed with me and shot right there."
The Crime Stoppers reward for information leading to an arrest is now at $5,000.
The anonymous tip line is 404-577-TIPS.