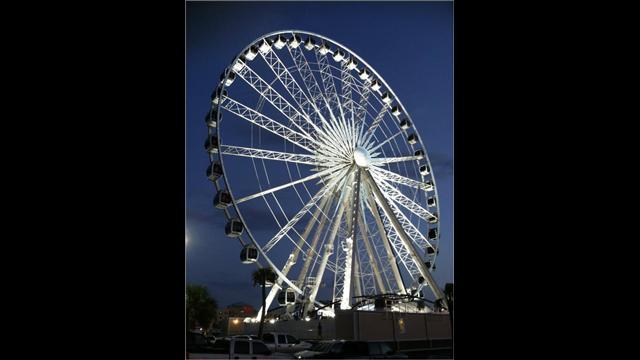 The Atlanta City Council has unanimously voted to approve a request to construct a Ferris wheel that would soar 20 stories over downtown Atlanta. The massive 180-foot Ferris wheel sitting in Pensacola right now will soon call Centennial Olympic Park its new neighbor.
SkyView Atlanta, a private development company, said the Ferris wheel should be built by mid-June.
Skyview Atlanta spokesman Jason Evans says the partners, Todd Schneider and Al Mers, plan to set it up next to The Tabernacle, a century-old former church building now used as a concert hall.
SkyView would not disclose how much the attraction will cost, but Evans promised the project would not cost taxpayers one cent.
"There is no city money, no public money whatsoever going toward the project. It's 100 percent privately financed," Evans said.
Credit: CBS Atlanta