If you want to try an escape game in Atlanta with a group of friends, it can be hard to know which one to pick. There are six escape game options inside the Perimeter. This is the definitive list of what you can expect at each one.
1) Big Escape Rooms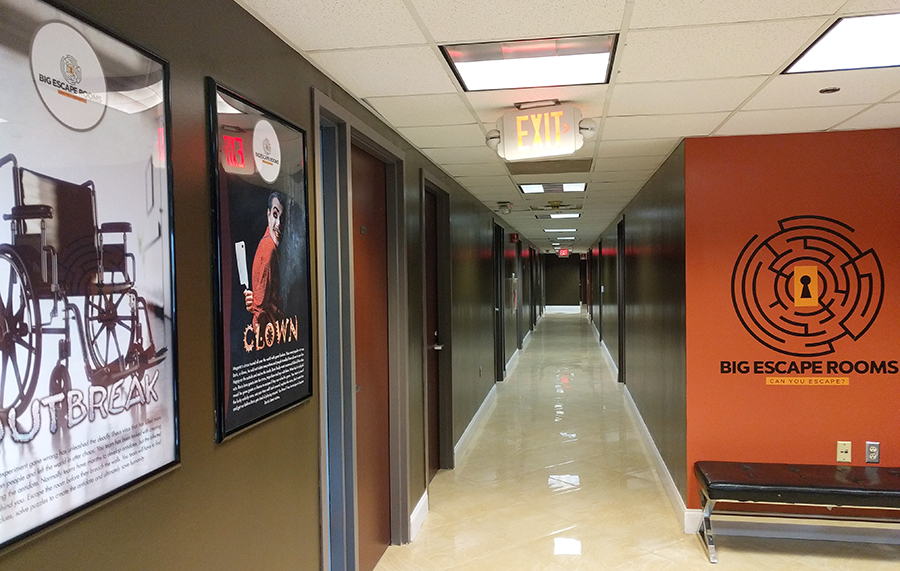 Opened about a year ago in a mixed development complex in Old Fourth Ward, Big Escape Rooms might not be easy to see from the street, but it has the benefit of plenty of free parking.
From the elaborate props to movie-style posters to the professional quality intro videos, there's a high production value, and it shows. Themes include Outbreak, Clown and Pharaoh, but don't worry too much about the subject matter. Choose your room based on the difficulty level.
The easiest is the Clown room, still challenging but packed with entertaining puzzles. The hardest, Outbreak, is not for the faint of heart. They give you a whopping six clues (twice the normal amount), but the escape rate is still under 10%. Good luck with that.




2) Paranoia Quest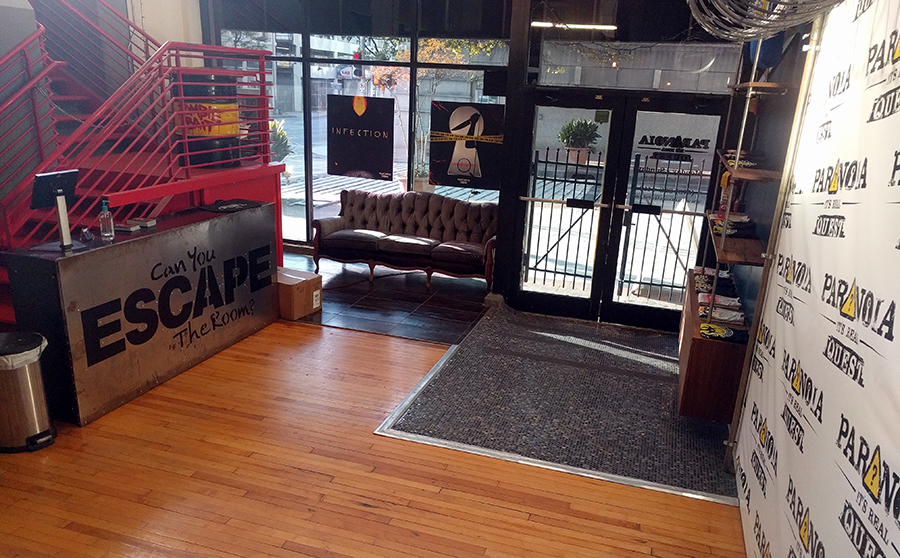 On a busy street corner in Five Points, Paranoia Quest welcomes adventurers. They're veterans in the business, opening their downtown location in May 2015 and a second shop in Buford this April.
In that time, they've perfected their craft. They even sell T-shirts for their growing fan base. The game rooms are hyper-detailed, like a Hollywood movie set. Plots are involved with live actor intros putting you in the middle of the story. Genres range from conspiracy to detective to thriller, the most popular subject being zombies! In one of the two zombie rooms, your team is actually trapped with real (actor) zombies, adding to the adrenaline rush.
Other options include Area 51, which has a lot more than meets the eye and the same level of complex staging, and Murder Mystery. Or you can head to their Buford spot for different games and new virtual reality tech.
3) Time to Escape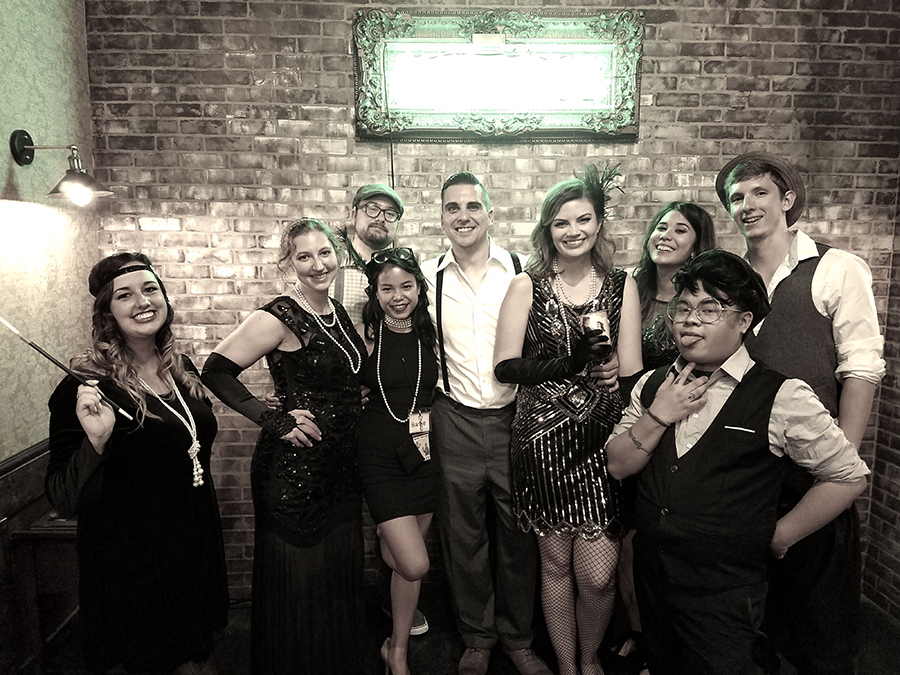 Time to Escape may have one of the coolest spots on this list. Look for Valenza, an Italian bistro on the corner of the Village Park Place shopping center in Brookhaven. Time to Escape is on the second level of the shopping center with plenty of free parking in back. If you have more time, you can spend the day with a spa, pubs, shops and more all within walking distance.
This escape game small business just celebrated their one-year anniversary in October. Run by a self-described nerd, Dan Cleveland, they do things a little differently. The rooms are set in a specific period: 1922 for King Tut's Tomb, 1962 for Alcatraz, and 1929 for Al Capone's Speakeasy. They aim to make the experience realistic, from period props to sound effects. In the Alcatraz room, you listen casually to the theatrical intro only to find out it's true (history is weird).
And if you really want to take your escaping to the next level, try the Speakeasy. Players get a character card before starting, complete with a special ability and side quest they can pursue in the room. If you're lucky, James the bartender inside might help you find evidence to put Al Capone in prison.
Yes, you should absolutely come in period costume.




4) Mission: Escape Atlanta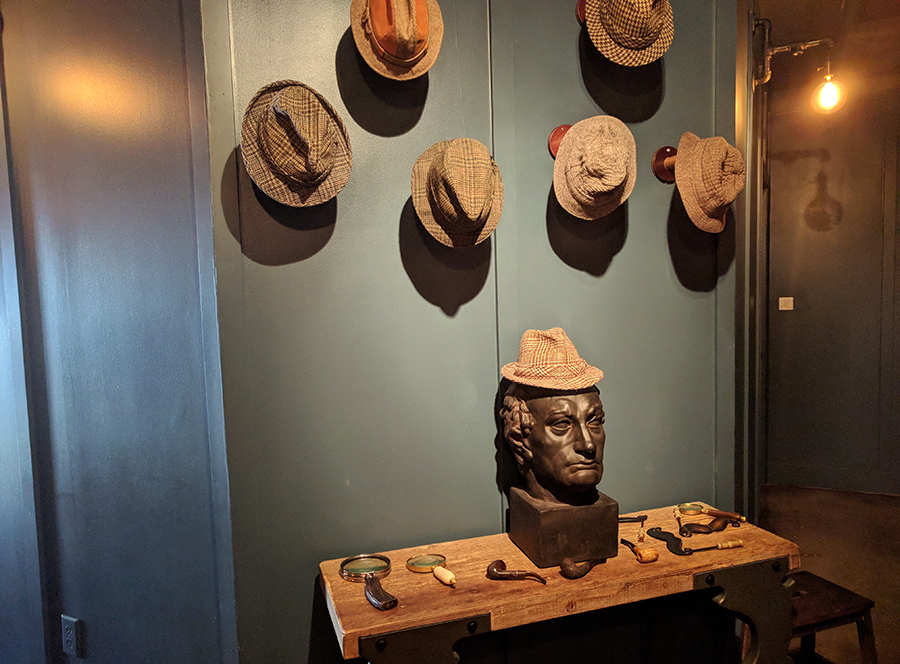 Of course, Midtown has its own escape game option. Who in the area hasn't heard of Mission: Escape Atlanta? They were one of the first on the ITP scene, opening early in 2015.
Their rooms are The Hotel and The Study, but don't let the simplicity of the names fool you. There's a lot to uncover. In The Study, for example, there are alternate paths to escape, so if you make a mistake you can still succeed. Some of the puzzles will boggle your mind, and you'll be talking about them days later. That's a sign of a well designed room. The games require at least three to four players, so bring a crowd.
If you're celebrating something special, like a bachelorette party or birthday, use the confessions cam inside The Study to record a video shoutout for social media. The props for posing at the end — fake mustaches, magnifying glasses, hats — are classic.
5) Room Escape Atlanta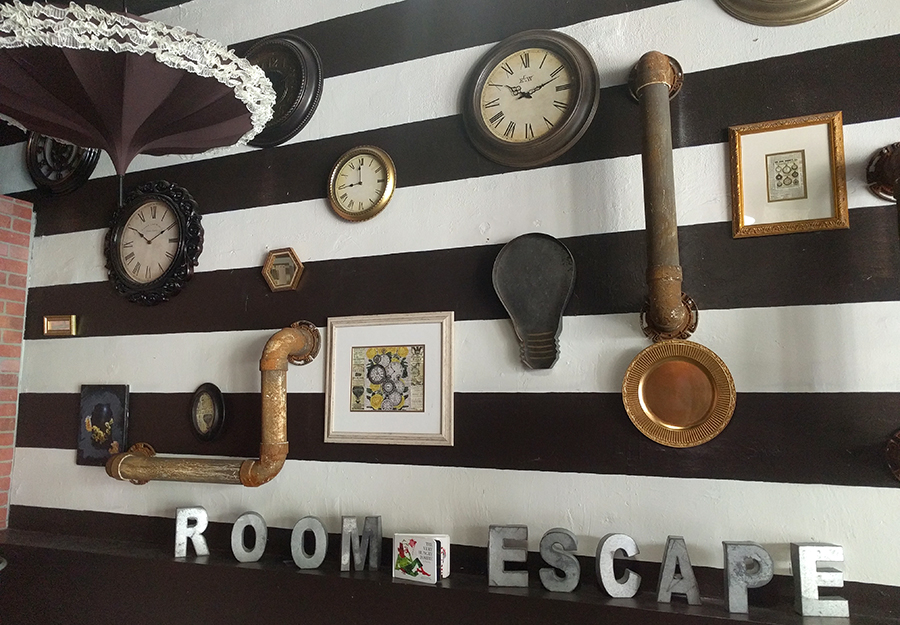 Based in Sweet Auburn, Room Escape Atlanta has five escape rooms and they're still growing. Joy Christina took the business over in July 2015, moving it from its original location in Tucker.
Their most popular one for you thrill-seekers is The Rescue, where you start your timed challenge handcuffed. But beginners might want to try Escape the 80s. It's a lighter theme with an in-room actor inviting you to a "rad" party, where naturally you get locked in. Trivia buffs have an extra edge here. There's a Ms. Pac-Man arcade game and even an opportunity to do the moonwalk. Of course, 80s tunes blast in the background. Since your gamemaster is in the room, you have extra help if needed in escaping.
There's ample free street parking on Hilliard Avenue and Auburn Avenue. Inside, the decor sets a steam punk, retro vibe, a nice backdrop to your team photo after you escape.
6) Escape the Room Atlanta
Escape the Room has several games across the country, and Atlanta is one of them. With their location on Peachtree Street, it's convenient for tourists who may be visiting the city and staying downtown.
They have three rooms to choose from: The Apartment, The Rec Room, and News Room. Two of them have a bit of an Atlanta focus which might appeal to the out-of-towner. The cost is $28 per person, similar to most of the games on this list. As usual, they recommend arriving at least 15 minutes early to get started on your game.
With the rising popularity of this new form of entertainment, we wouldn't be surprised if another ITP escape room pops up in 2018. Where would you like to see one next?