Splish Splash Doggie Bash
During the first weekend in October, Piedmont Park will host their 7th annual, "Splish Splash Doggie Bash".
Get ready for the splashiest event of the year for your favorite furry friend! Join them for a dog swim at the pool and enjoy music, raffles, a Wag Bag, dog vendors, drinks & more! Event proceeds benefit the Piedmont Dog Park.
When: Saturday, Oct. 1 & Sunday, Oct. 2
Times: Session 1 – 12:30pm to 1:45pm
Session 2 – 2:15pm to 3:30pm
Where: Piedmont Park Aquatic Center
Price: Online in Advance
$30 per dog online in advance-includes entry for one dog and one person (Think of it as each dog gets to bring one human guest) Each additional person is $5. Online registration closes on September 29, 2016.
*At the Door
$35 per dog at the door-includes entry for one person Each additional person is $5. *If space available.
Sponsorship & Vendor Opportunities are available. Please contact Kerry Ayres-Smith or 404.875.7275 x253 for more information.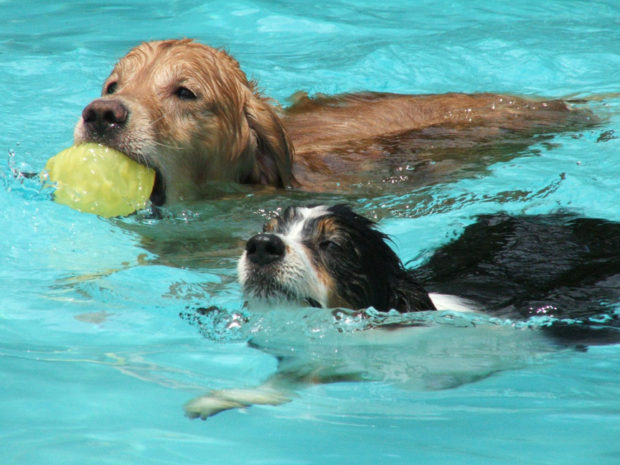 IMPORTANT NOTES:
• Please note that due to safety concerns, no children under 12 will be allowed in the event.
• A dog registration includes one person – each additional person will be $5.
• Only one dog is allowed per person.
• In order to attend, each participant must read and understand the event rules. Click here to view event rules.
Click here to register your dogs!
Piedmont Park Conservancy's mission is to enhance and preserve Piedmont Park as a vital, urban green space and as a cultural and recreational resource that enriches the quality of life for all Atlantans.