Monkeys are a pretty unusual sighting here in Georgia, especially the Rhesus macaque monkey which is native to south Asia. So it became a huge surprise when Eddie Huggins of Albany, Georgia checked images of his camera and saw a monkey hanging from his deer feeders.
Eddie Huggins of Albany, Ga., said he's seen a lot of interesting critters on his game camera, but the monkey is by far the strangest.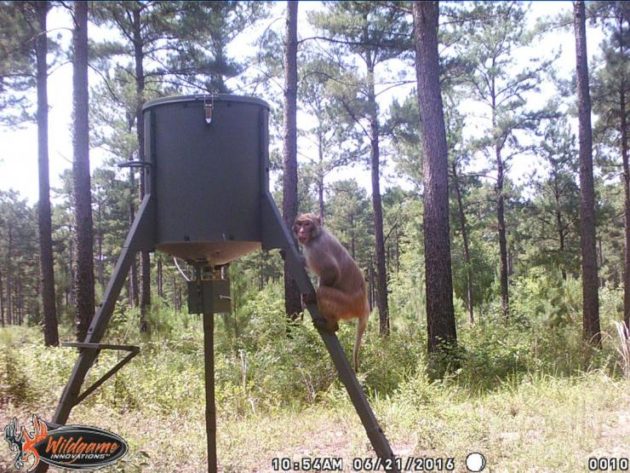 "Our game cameras are set up on land that is close to a wildlife management area, so we get images of hogs, turkeys, doves, quails, opossums, etc., but I never would have dreamed I'd end up with an image of a monkey hanging from my feeder," Huggins said.
According to WALB.com, a loose Rhesus macaque monkey has been spotted several times by folks around Dougherty County, but the monkey has still not been found.
Officials are reminding people to not approach or feed the monkey if they see it. Instead, they should call the DNR Game Management Office in Albany at 229-430-4254 or after normal business hours call the State Operations Center at 1-800-241-4113