The Falcons only won 6 games in the 2014 season, which is unacceptable but understandable after how many injuries we suffered from the offensive line last year. Although, taking a step up from the previous season, the Falcons went 3 straight years of 10 win seasons before that. During the offseason Arthur Blank decided to make some huge changes starting with head coach Mike Smith. We all knew it was over after Blank gave this loathing 'Vito Corleone' look after a loss that could've been prevented with good clock management against the Detroit Lions in week 9.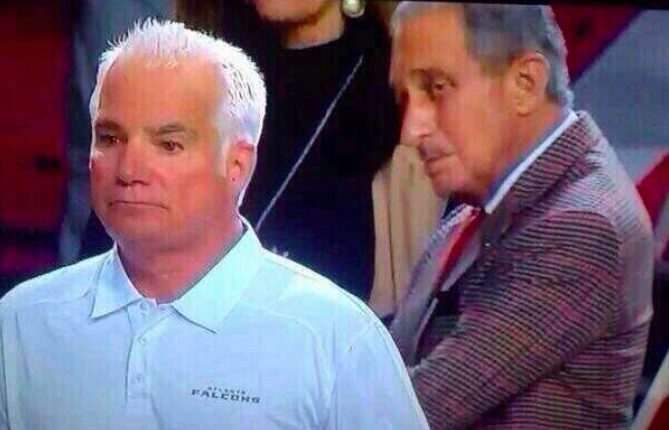 The day after the Super Bowl, the Falcons replaced Mike Smith with Seahawks defensive coordinator Dan Quinn. This garnered a lot of respect from a fan base that's been begging for defensive aggressiveness for the last decade. Other defensive moves soon followed..
Big offseason moves
Released: Harry Douglas (that one hurt), Steven Jackson, Justin Blalock, Sam Baker
Resigned: "Money" Matt Bryant, Antone Smith, Kroy Biermann
Signed: Linebackers, Justin Durant & Brooks Reed. 
Drafted: Vic Beasley Jr, Tevin Coleman
With only 65 carries last year our starting 2nd year running back from Florida State, Devonta Freeman hasn't been able to prove himself quite yet. In the midst of rebuilding our offensive line, my only fear is being able to establish an effective ground game against teams like the Dallas Cowboys and San Francisco 49ers who both rank within the top 10 rushing defenses in the league.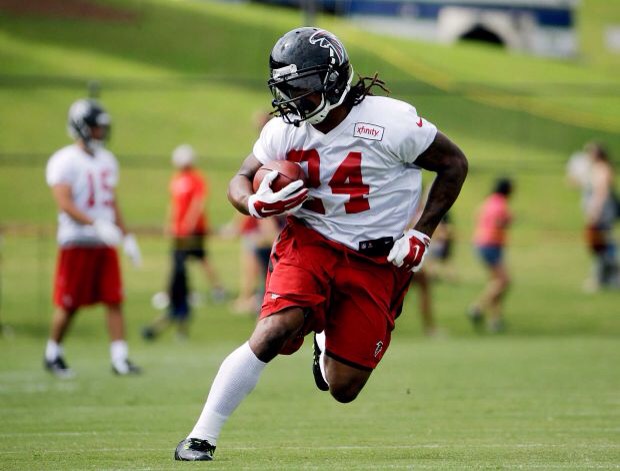 After looking at the schedule the Falcons won't have ANY cold games this season which definitely works in our favor. According to AJC's Falcons insider, Jeff Schutlz, the Atlanta Falcons have the easiest schedule in the NFL this year. Over the last 10 years teams with the easiest schedule have averaged 10.3 wins in that same season. Realistically, I see the Falcons going 10-6, losses coming from Cowboys, Colts, 49ers, Vikings and splitting wins with division rivals Panthers & Buccanears (despite murdering them last year). A NFC record of 4-2.

I'm excited to see what Dan Quinn will bring to the table this year. An easy schedule and a coach who has a grasp on when to use a timeout, this can be a huge bounce back season for Atlanta. Hopefully we can bring a trophy to the Georgia Dome before its all said and done.