Memphis rapper, Blac Youngsta who is signed to Yo Gotti's label CMG has been in the news a lot lately after he withdrew $200,000 from his bank account.
According to APD, someone in the bank placed a call to 911 and reported a man was attempting to forge a check for $24,000. The caller provided a description of the person that was "limited and conflicting," and also relayed the possible vehicle he was riding in, which happened to match the model of the whip BY was riding in.
"It was quickly discovered that the person providing the description to police had provided the wrong description of the suspect," Sgt. Warren Pickard wrote in an emailed statement to the Atlanta Journal Constitution. "It was determined that the occupants of the vehicle were not involved. They were immediately released."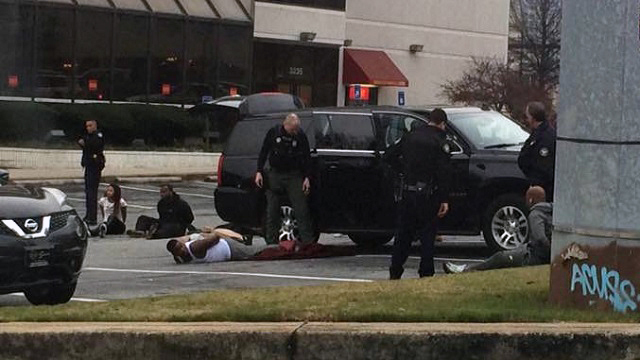 The alleged check forger, 39-year-old Charles Darnell Edward, was later arrested and charged. "This incident did not directly involved Blac Youngsta, nor was he accused of committing a crime," Pickard said.
Despite being cleared of any wrong doing, Blac was rightfully pissed. On a video posted to his Instagram of him being interviewed about the incident, the CMG rapper captioned "Fuck Wells Fargo."