#InBrotherhood has been more than just a hashtag this season. What started as a simple locker room motto for Dan Quinn's team has begun to represent something much deeper for this city.
This Atlanta Falcons franchise is in a phenomenal state right now. We have one of the league's brightest minds in coach Dan Quinn. We have a stellar front-office, who has loaded us with young talent that serve as perfect complements to each other. We have key pieces such as Matt Ryan and Julio Jones locked up for the future. We have a youthful defense that is just brushing the surface of their potential. We are about to move into Mercedes-Benz Stadium, the world's pinnacle of sports venues.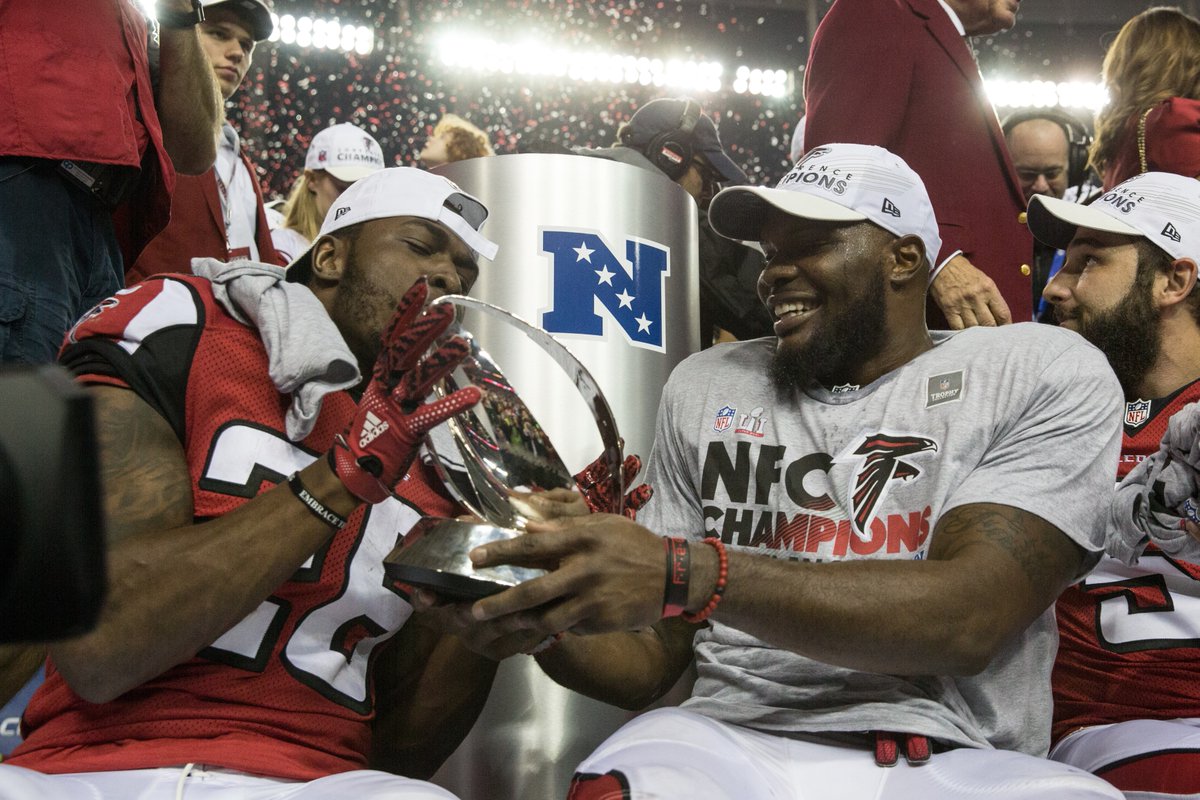 However, in the National Football League, nothing is ever guaranteed. The talent across all 32 teams is outstanding, and you never know when one team's reign will end and another will begin. After all, no one expected us to be here this season, but great organizations tend to surprise people. The Falcons could make the Super Bowl again next year, but it might not be for five more, or even ten more years after this Sunday.
Saying you made the Super Bowl is something that only two fanbases can boast each year, and there's no better feeling than being a hometown fan of a team that the whole country will be watching in February. So, every Falcons fan in Georgia and around the world, this week is for you to enjoy.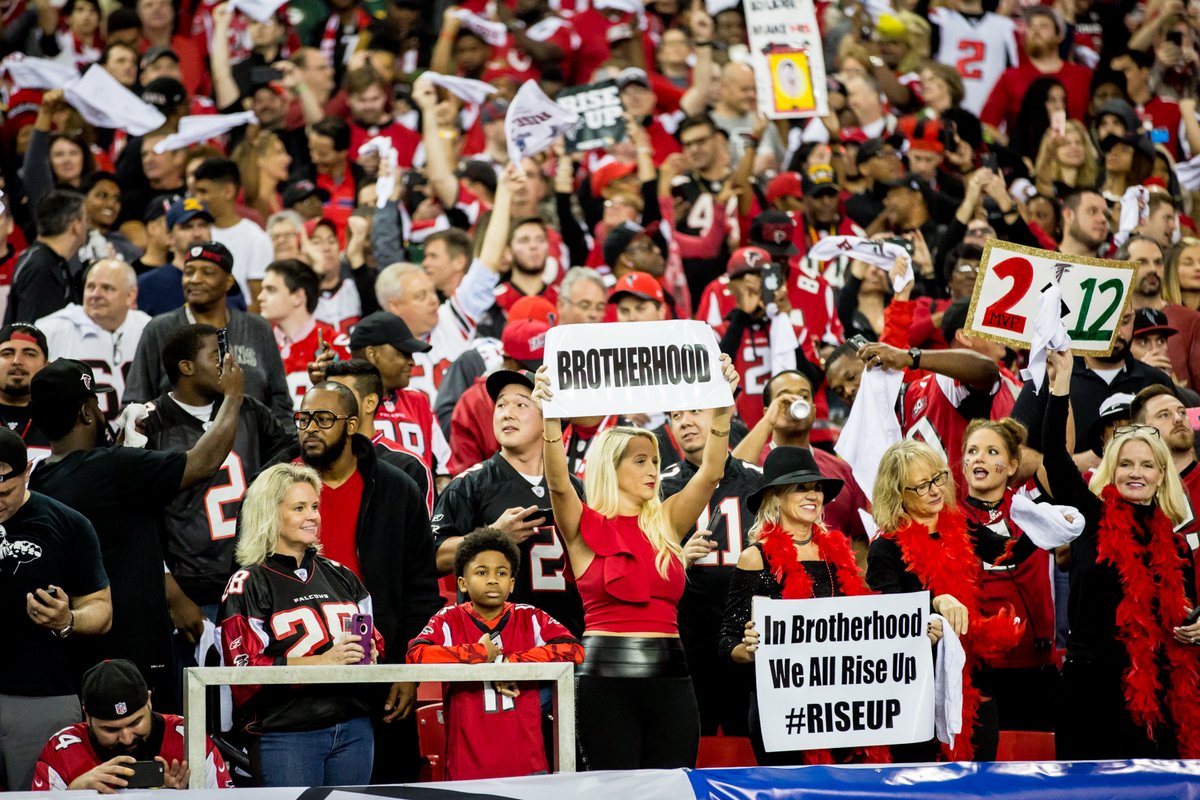 As if it couldn't be any clearer, this season's Falcons team has fed off the support of the city more than ever. The fans have been revitalized after a couple sluggish years, and to go from 8-8 to the Super Bowl still has many of us in shock. But now is the time when the team needs us the most. The excitement so far has been incredible, with the electrifying City Hall and Atlantic Station pep rallies, the Atlanta Hawks send-off, and the slew of #InBrotherhood tweets coming from celebrities, companies, and fans from all around Georgia. This has been one of the few times the national spotlight has truly been focused on the Falcons, and everyone in the organization is looking to make the most of it.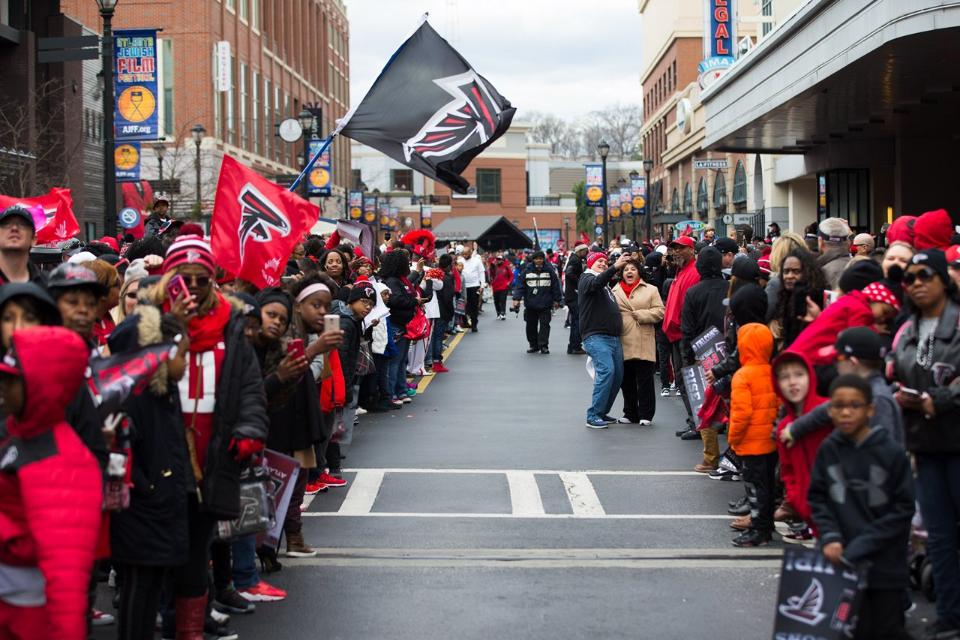 With just a few days until the game, there is no better time to bleed and breathe Atlanta more than ever before. So take this as an announcement to every Falcons fan out there:
Show your Falcons pride. Wear red and black as often as possible over the next few days. Skip the polo, and wear a Vic Beasley Jr. or Devonta Freeman jersey to work instead. Paint your kids' faces on Friday morning before school. Change your phone's background to one of the prideful #InBrotherhood wallpapers the Falcons have put out. Put flags and stickers all over your car. Go to a pep rally before kick-off, and make Sunday the best tailgate you've ever had. Talk about our Falcons, tweet about our Falcons, and do everything possible to passionately represent our Falcons in the best way possible leading up to 6:30 on Sunday evening. You never know when our next shot at a Lombardi trophy will be, so let's make the most of this extraordinary experience we are all a piece of.