Do you have an older car? One of those cars for a bygone era of synth-heavy music, expressive fashion and funky hairstyles? Is it still operational? If so, you may be able to score a role in Marvel Studios' highly anticipated 'Black Panther.'
Casting directors are looking for cars from the 1980s through early 1990s to be in Black Panther. FIlming will take place on January 5th and producers are looking for talent to drive their car in the scene. The cars also have to be in driving condition to get to set in.
Do you or someone you know fit the bill? If so, check out all the information you need to know below!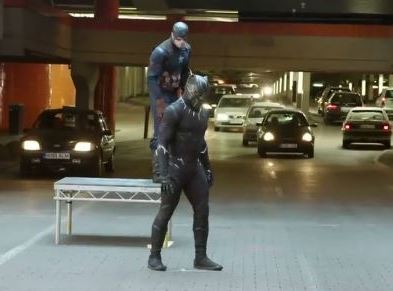 Casting Call
For "BLACK PANTHER"
Cars from years 1980 to 1992 needed !!
Working Jan 5th !
CASTING for Men and Women, with Cars that are 1980 to 1992 models
A few will be drivers and many will be parked
.
– AGES 18 to 90!!
– All ethnicities
.
KEY NOTES:
– Car must be in driving condition to get to set in Atlanta
– Please include a photo of your car as well as listing the info
.
IMPORTANT INFO
.
Working Jan 5th – approx 4pm start time until approx 12 midnight
.
Filming in Atlanta,
.
Pay rate is $68 for 8 hrs with OT after that.
PLUS $75 for the car
PLEASE SUBMIT TO: BlackPantherExtras@TSCasting.com
Put "OLDER CARS" in the subject line
.
PLEASE INCLUDE THE FOLLOWING PHOTOS:
CURRENT, CLEAR, PHOTOS !!!
(one of from shoulders up and one from the knees up).
Current, non-professional photos are preferred.
**
PLEASE ALSO INCLUDE A PHOTO OF YOUR CAR
**
Then please List the following:
First and Last NAME of Minor
First and Last NAME of Parent
PHONE NUMBER (s)
CITY & STATE where you live (where you will be coming from!)
Email address
AGE
Height
Weight
.
LIST your CAR INFO : YEAR, COLOR, MAKE and MODEL
AS WELL AS attaching a PHOTO
You MUST be LOCAL to the GREATER ATLANTA, GEORGIA AREA (or willing to work as a local hire)