UPDATE: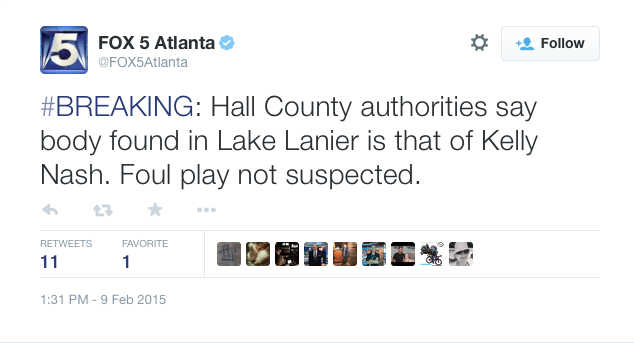 ———————————
Around 6:40pm on Sunday, boaters witnessed a floating body on Lake Lanier. Hall County police are are still investigating the scene.
Witnesses are saying that it could be & looked like the body of missing Buford man Kelly Nash. Kelly went missing on January 5th 2015. Here's the last update on the search for him:
"Well Facebook friends and family, it has been one month since our Kelly went missing. We have gone through ground searches with multiple dog units and massive foot volunteers. We have gone through three iterations of flyers and flyer distributions with two changes of reward. We have accessed electronic billboards, media attention at local and national levels, and all sorts of social media. All of these things have been done by the help of a massive number of volunteers to

 which we give thanks to daily."
The last time Kelly Nash was seen was on Jimmy Dodd Rd & Buford Dam, located right next to the lake.
The Facebook page of Kelly Nash was taken down minutes ago.
A girl who was on the lake at the time of the find, posted picture of the body and posted it on Twitter & Snapchat. Here's one of the photos that she took, the picture of the body was deleted: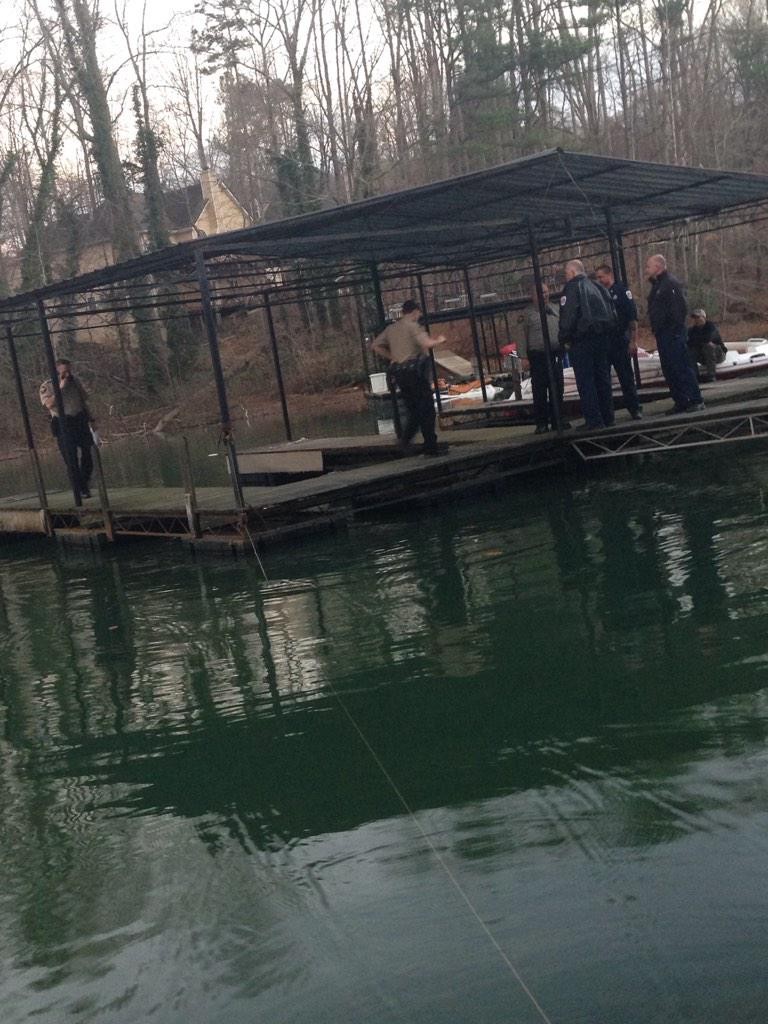 More information will be releasing soon, stay tuned.
Add us on Facebook for more news on Kelly Nash.