Chipper Jones is arguably one of the greatest athletes to ever retire in the great city of Atlanta. However, even though Jones maintained an extremely appropriate career, his retirement is far from professional.
Chipper Jones' tweets are known to be crazy and he sometimes picks fights with users. Jones tweets anything from Sandy Hook conspiracy theories to battling illegal immigration with alligators. The daughter of the slain principal Dawn Hochsprung responded to his tweet.
Really @RealCJ10? I can introduce you to my family and 25 others who would beg to differ. #asshat pic.twitter.com/WUJUDTbI4h

— cristina hassinger (@chass63) February 7, 2015
Chipper Jones might have been a hero to baseball fans all across Georgia, but his actions on Twitter are making him look terrible. His fight with a United States veteran is now going viral and being shared across multiple popular websites such as Total Frat Move and Bleacher Report.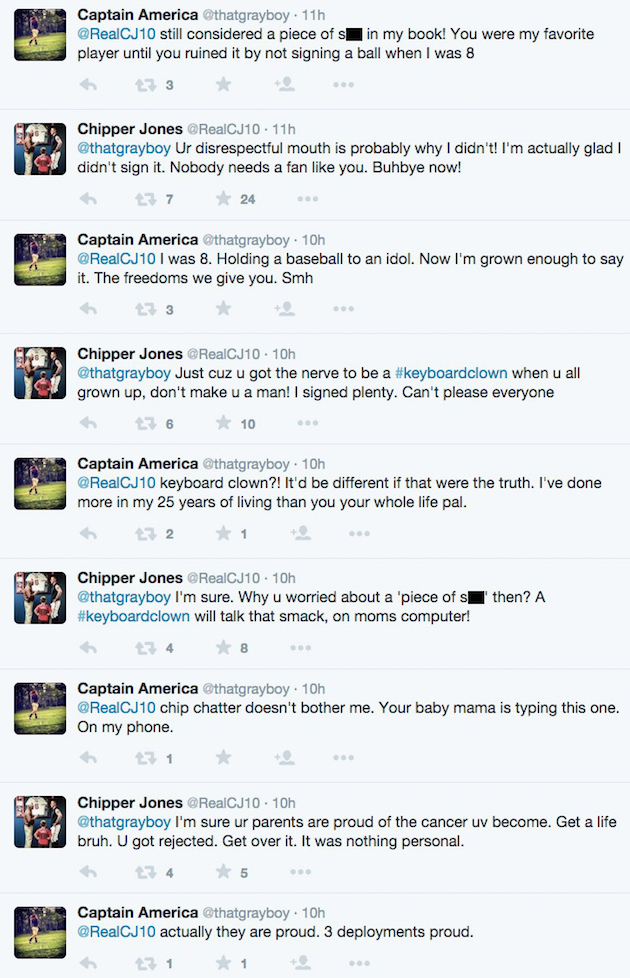 But his public Twitter argument was not enough! Here are the Direct Messages shared between Jones and @thatgrayboy where Chipper tried to INITIATE an actual fight.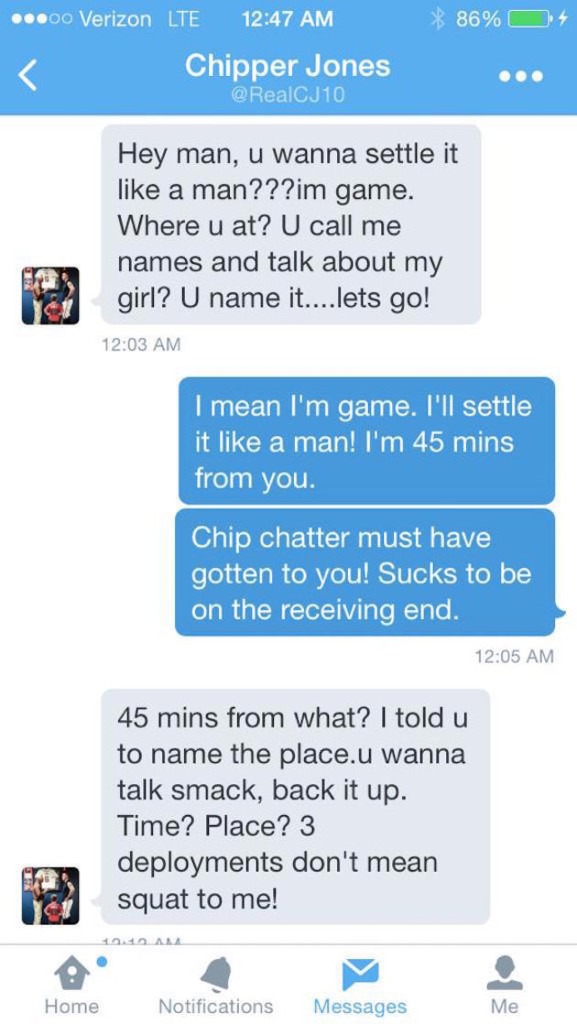 While the Veteran did start beef with Chipper Jones on Twitter, it is sad to see someone who is looked up to by countless fans to take such an immature approach to social media. "3 deployments don't mean squat to me!" really is not a good message to send out about our troops.
Do you guys think what Chipper did was justified? What about the rest of his tweets are fights started on the internet?